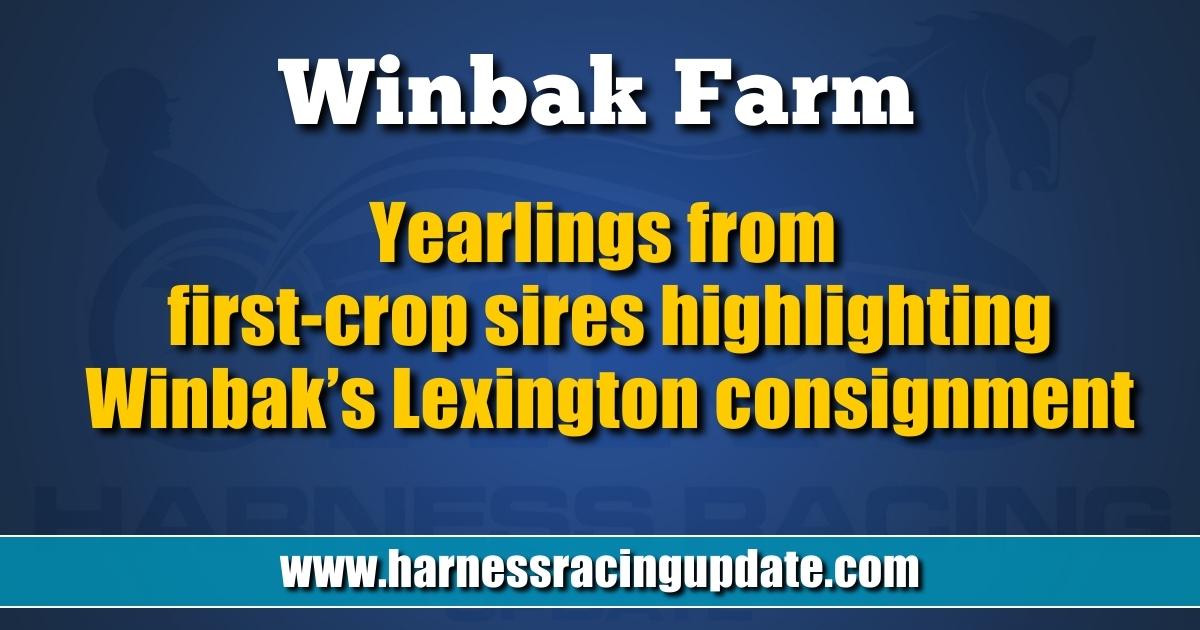 Yearlings from first-crop sires highlighting Winbak's Lexington consignment
by Dave Briggs
Of the more than 80 yearlings Winbak Farm is selling in Lexington, Jimmy Ladwig, the farm's yearling manager, said some from first-crop sires Papi Rob Hanover and Cattlewash have stood out.
"We've got two nice Papi Rob fillies selling the first night, one of out Weeper [Smile Happy, Hip #119] and the other one is out of Free Show [Hannah McKee, Hip #29]," Ladwig said. "The one out of Weeper is a big, beautiful filly.
"The two [Papi Rob Hanovers] we have are real correct and there's a lot of substance to them, you know? Just good looking and look like they are built to last."
"We've got two really nice Cattlewashes, a colt and a filly. The colt is out of Dreamlands Latte [Smooth Dream, Hip #196], who is just a great-looking colt, as is the filly who is out of Village Madonna [My Girl Donna, Hip #216].
"You always ask me who my favorite is and this year I've got to say that it's that Cattlewash colt. He's been my favorite since the beginning and he's held up. He looks good, he's prepping great, good video. He's kind of my favourite of them all.
"Jimmy Freight, it's not his first crop, but we are selling a nice Jimmy Freight in Lexington [Boyd Bay, Hip #664]."
On the trotter side, Ladwig highlighted, "a Chapter Seven filly out of Mets Life [Seven Charms, Hip #78]. She's a sister to Amazing Catch, who is doing really well this year, a 2-year-old colt. She's just a gorgeous filly, who showed off real good in her video and out in the paddock."
He also likes a "really good-looking" Chapter Seven colt named Happy Jack B, Hip #123, a Bar Hopping filly out of Doin The City named Nashville Vibes, Hip #473, and a Chapter Seven filly out of Fitness Girl named Fit N Pretty, Hip #290.
Winbak, perennially the sport's second leading breeder behind Hanover Shoe Farms, will also have plenty of talented yearlings to sell at the Standardbred Horse Sales Company auction in Harrisburg, PA in November.
"[The Lexington yearlings] are some of our better pedigrees, better individuals… but we still save a few really nice ones for Harrisburg – some of the later-born or smaller ones," Ladwig said. "We've got 77 in the [Harrisburg] select sale and we're taking 23 to the Mixed Sale, so we'll have plenty to offer at both sales."