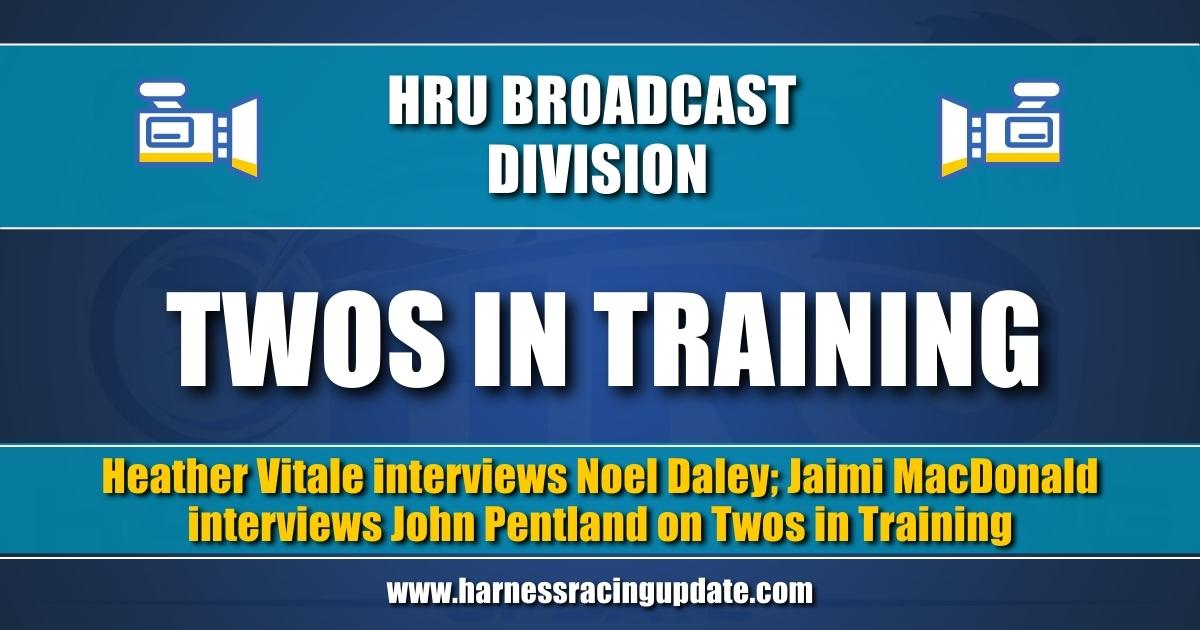 Heather Vitale interviews Noel Daley; Jaimi MacDonald interviews John Pentland on Twos in Training
by Dave Briggs
HRU's Broadcast Division is proud to announce its 2023 Twos in Training video series continues with Heather Vitale interviewing trainer Noel Daley at Magical Acres in New Jersey.
That video can be viewed here.
In fact, all our 2023 videos can be viewed on the HRU page here.
Thank you to Deo Volente Farms and Standardbred Horse Sale Company for sponsoring the Daley video.
Today (April 9) at 8 a.m. (ET), we will premiere a video of Jaimi MacDonald interviewing John Pentland at Dorchester Downs in Ontario.
That video can be watched here.
Thank you to Central Ontario Standardbred Association and Winbak Farm of Canada for sponsoring the Pentland video.
Also, a video of Heather Wilder interviewing Brian Brown in Florida will premiere on Tuesday (April 11) at 7 p.m. (ET). One of Vitale interviewing Marcus Melander in New Jersey will premiere on Thursday (April 13) at 7 p.m. (ET)
Many more videos are coming from Florida, Ontario and New Jersey in coming weeks. Look for them on our YouTube channel and on Facebook.