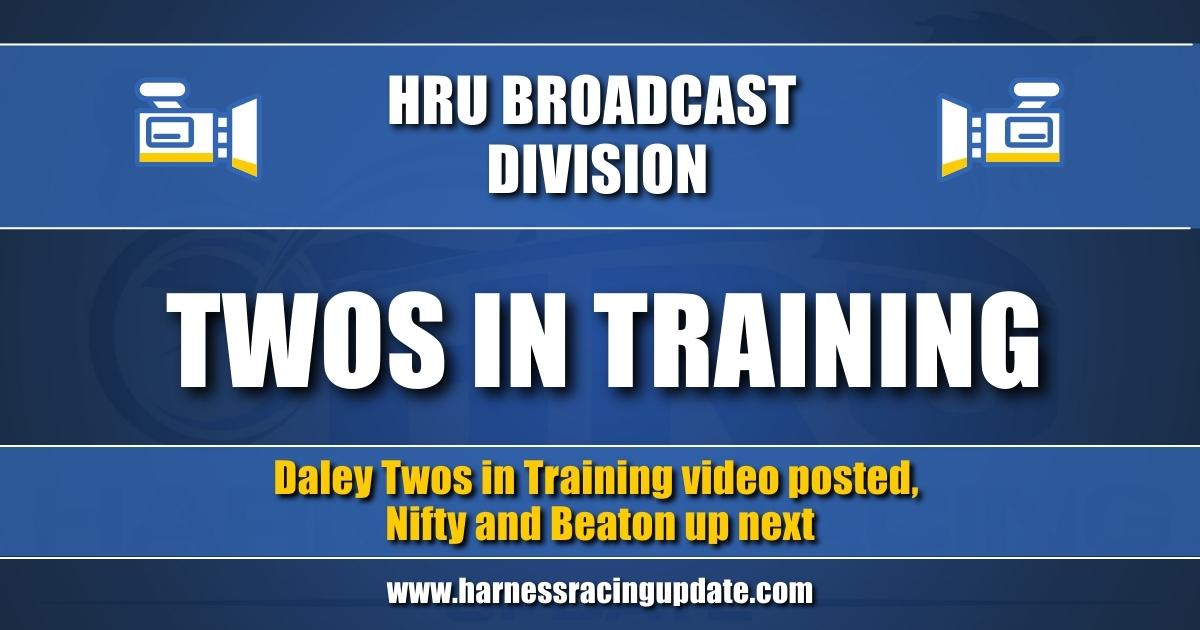 Daley Twos in Training video posted, Nifty and Beaton up next
HRU's 2022 Twos In Training video series continues in earnest.
by Dave Briggs
HRU's Broadcast Division is proud to announce more of its 2022 Twos in Training videos have been posted. A video featuring trainer Noel Daley speaking to Heather Vitale is available for viewing now.
Those videos can be watched here: harnessracingupdate.com/twos-in-training-2022/. That's also where the schedule for future videos is posted, including another video from New Jersey with reigning Trainer of the Year Nifty Norman to debut on Monday (April 11).
The first video from Ontario — this one starring trainer Tony Beaton speaking to Jaimi MacDonald — debuts on Wednesday (April 13).
Special thanks to Deo Volente Farms for sponsoring the Daley video.
THE UPCOMING SCHEDULE IS AS FOLLOWS:
MONDAY, APRIL 11, 2022 | 7 PM EASTERN –
NIFTY NORMAN (PRE-RECORDED)
Sponsored by: Hambletonian Society and 
Wire To Wire Wealth
WEDNESDAY, APRIL 13, 2022 | 7 PM EASTERN – TONY BEATON (PRE-RECORDED) 
Sponsored by: Ontario Sires Stakes, COSA & 
Winbak Farm (ON Pacers)
Previous Twos in Training videos are available for viewing on HRU's
YouTube page here (please subscribe so you don't miss an episode): 
www.youtube.com/HarnessRacingUpdate
and Facebook here:
 www.facebook.com/harnessracingupdate