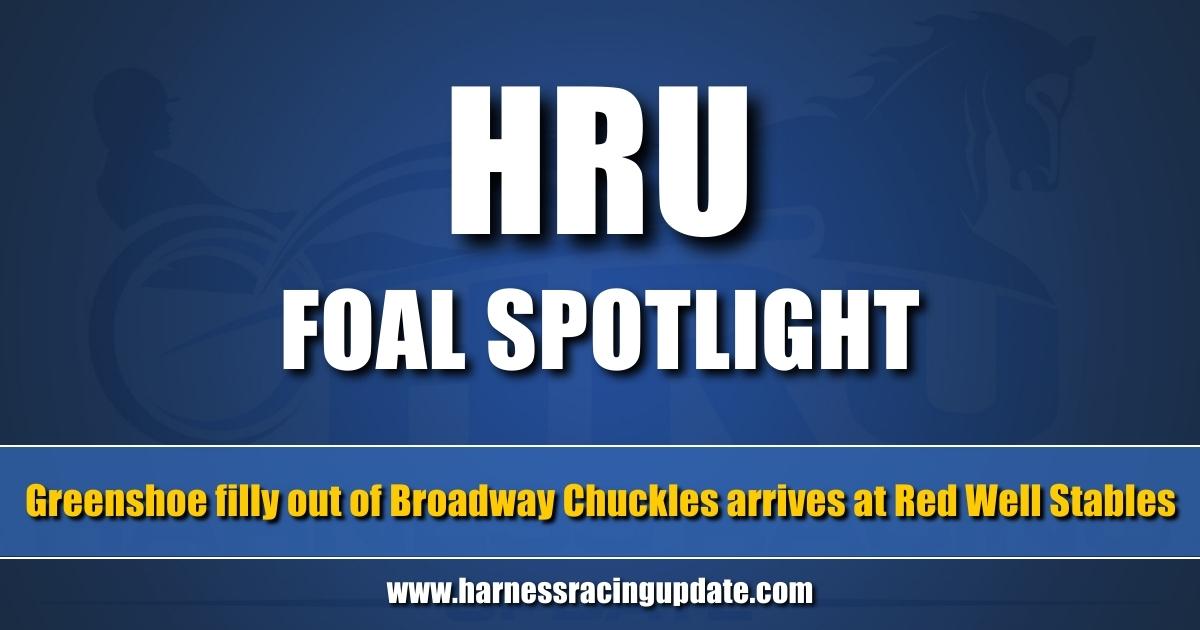 Greenshoe filly out of Broadway Chuckles arrives at Red Well Stables
by Eli Stoltzfus, Jr.
This Greenshoe filly out of Broadway Chuckles was foaled Jan. 30 at Red Well Stables in Pennsylvania. It is a 3/4 sister to Dazzling Reign 3, 1:54.1f $159,102. who was a multiple stakes winner last year at 3 including a consolation of the Delmonica Hanover and PA All Stars. At 2, Dazzling Reign was race timed in 1:54.0 (LQ 28.1) in her sixth lifetime start finishing 3rd in a leg of the Kindergarten. The 2nd dam is Fun And Strokes 3, 1:55.0M $735,556.
The third dam is world champion Warrawee Kirra 4, 1:58.3 $305,718. The family includes: Fashion Blizzard 2,1:54.3M $309,255., Dream Massive 4, 1:55.1f $247,309 and Fashion Chocolate 8, 1:53.2h $450,490.