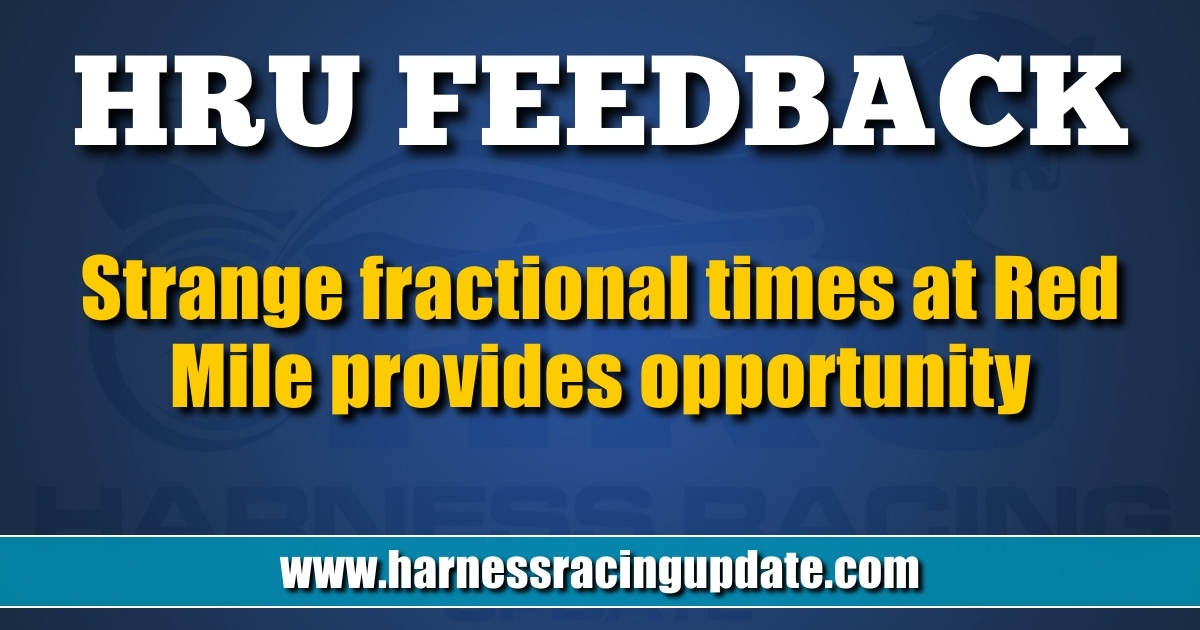 HRU Feedback (2021-10-03)
Strange fractional times at Red Mile provides opportunity
There seems to be some buzz about the fast fractional times posted at the Red Mile.
Whether those posted times were correct or incorrect, fans are always attracted to speed. So why not promote and market one of our strongest assets — speed? We break fractional speed records all the time, on any size track. Maybe we could promote and or market, the aerodynamic efficiency of a driver, two wheels, and four legs and how we have progressed and advanced these ingredients to almost limitless speed potential at any distance.
Also, give the fans and new fans different distances to handicap and ease up on the constant one-mile grind.
Considering changes suggested above, and or adding other Ideas, might introduce new and refreshing driver technique and new driving talent might also surface. Or maybe a co-mingled think tank of harness gurus and marketing experts. The suggestions above are a start, let's run with new ideas and see where it takes us. More speed is definitely in our future.
Nick Cantarella