Perhaps we should call him The Soothsayer
Among his many talents, our resident Guru is particularly skilled at the high-priced yearling game. So much so, we like to think of him more of a Soothsayer in this regard. So, we asked whether we could put him to the test at this year's Lexington Selected Yearling Sale by having him rank the Top 10 yearlings to be sold at each session. Being a Soothsayer, he saw the request coming before we even asked, of course, and readily agreed to put his yearling prediction talents on the line.
Since this is a challenging year, breeders worked many years to get their horses to this sale and yearling markets are delicate things, we were reluctant to publish his predictions on the Top 10 horses to be sold BEFORE they actually went into the ring, lest they influence said market. So, we asked The Guru to send us his top 10 list before each night's auction started — and kept the emails to prove it in case anyone asks. The bonus of showing you his predictions after the horses sold is it allows us to give instant feedback on just how The Guru did in his yearling handicapping.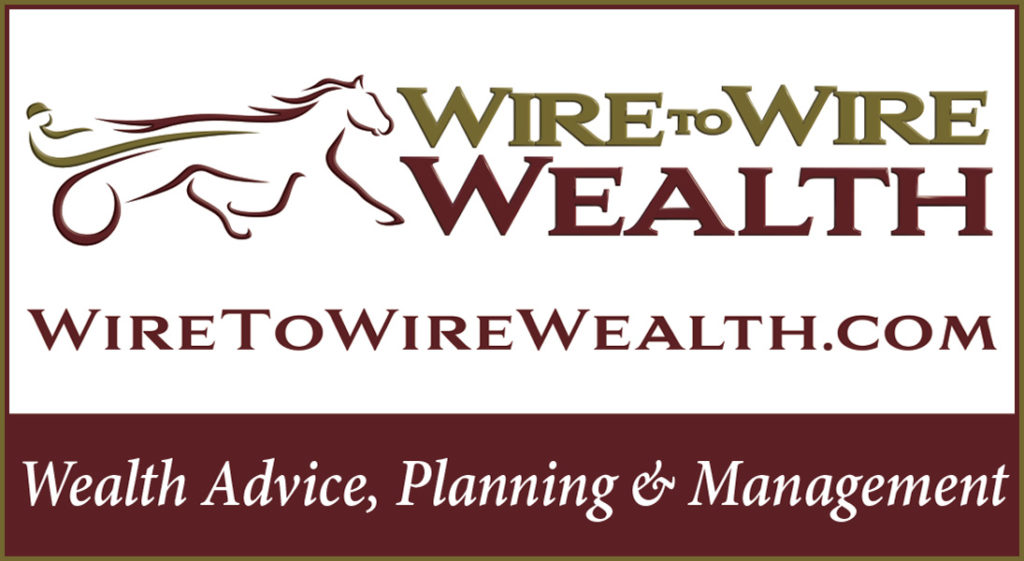 Here then is The Guru's predictions for the Top 10 yearlings to be sold by price during the opening session of the sale, compared with the actual Top 10:
The Guru's Top 10
1. Hip #64 BONANZA — A Muscle Hill brother to the phenomenal Greenshoe and the disappointing Maverick. He will not bring $1 million, but will be a very appealing prospect with a pedigree second to none. To top that off, he is a talented and fabulous individual.
Actual Rank: 2nd at $600,000
2. Hip #89 KADENA — Name recognition alone elevates this filly to the top of the sale. Who wouldn't want a daughter of the great Mission Brief in their broodmare band? The change in sires is a plus as is the fact she is a lovely individual.
Actual Rank: 1st at $725,000
3. Hip #62 MONKEY QUEEN — A full sister to one of the top trotters of all time, Gimpanzee, and his 2-year-old brother Iteration who is approaching $300,000 in his freshman year. This is a no lose situation.
Actual Rank: 3rd at $450,000
4. Hip #107 ULYSES KEMP — Second foal, the first Venerate is a 2-year-old with almost $700,000 on his card as of this writing and a record of 1:51.4. After Venerate won the KYSS Final and the Mohawk Million the owners have plenty of bullets for the brother.
Actual Rank: 41st at $140,000
5. Hip #3 CAPTAIN COOK — The best looking pacer in the sale. Under the second dam American Ideal under the third dam (Delinquent Account) the great Life Sign. Need I say more?
Actual Rank: 55th at $100,000
6. Hip #123 TREACHEROUS DRAGON — Brother to O'Brien winner Stay Hungry. Change of sires will not hurt, the colt is good looking and talented and was raised on a great piece of dirt that has continually produced top horses.
Actual Rank: 10th at $260,000
7. Hip #13 WESTERN WALL — Second foal and first colt from a sister to Explosive Matter and the wonderful, but ill-fated Woodside Charm. From the first crop of the super horse Walner. For pure talent, this was my favorite trotting colt in the sale.
Actual Rank: 14th at $200,000
8. Hip #65 GHETTO FOR LIFE — The full brother to $500,000 winner Marseille. This great looking colt is out of a Cantab Hall sister to Cash Hall and is what some may consider the golden cross in trotting.
Actual Rank: 50th at $110,000
9. Hip #38 SLAVE LABOUR — A grand looking Muscle Hill colt full brother to the 2020 stakes colt Back Of The Neck, a winner of almost $500,000 this year.
Actual Rank: 16th at $200,000
10. Hip #76 NO BALL GAMES — Another great looking Muscle Hill colt from the family of Emilie Cas El one of the hottest trotting families that produced the first winner of the Mohawk Million. He is a brother to King Alphonso with a 1:52 2-year-old record.
Actual Rank: 7th at $340,000
The Actual Top 10 sold
89 — Kadena — $725,000
64 — Bonanza — $600,000
62 — Monkey Queen — $450,000
37 — Knight's Quard — $400,000
40 — Trunk Bay — $400,000
124 — Lightnier — $375,000
76 — No Ball Games —$340,000
83 — Cash Machine Girl — $300,000
101 — Elegant Charm — $300,000
123 — Treacherous Dragon — $260,000
In summary, The Guru did some pretty damn impressive yearling handicapping. He, basically, nailed the top three — with just the top two reversed — landed half of his 10 picks in the actual Top 10, two more were knocking on the door of the Top 10 and every one of his picks sold for $100,000 or more. Okay, so his fourth, fifth and eighth-ranked yearlings didn't rank as highly as he thought they would, but that's a minor quibble. Time will tell who the real winner of those ones — and all of them, actually — will be.
Be sure to check out the Soothsayer's picks for the second night of the sale in Wednesday's HRU.