by Brett Sturman
In the spirit of the Fanduel Sportsbook at the Meadowlands Racetrack now up and running, here's a look at some (mythical) proposition bets to help guide you through the 16-race Hambletonian day extravaganza.
Filly to win the Hambletonian (3-1): The brilliant 3-year-old trotting filly Atlanta closed at odds of 3-1 in the second Hambletonian future wager pool, and morning line oddsmaker Dave Brower has her pegged at those same odds in her elimination.
Whether Atlanta wins the Hambletonian after bypassing the Oaks is the storyline heading into the big day, and here's an unpopular opinion. I think she's going to have her work cut out for her. That's not to say I won't be rooting for her, but just three years ago Mission Brief showed how tough it is for a filly to race in this format against colts when she came up just short against Pinkman in the 2015 edition of the race. The thing is, even if Atlanta were racing in the Oaks she might have still ended up somewhere in the area of 2-1. She's been nothing short of splendid this year including multiple romps over subsequent 1:49:4 winner Plunge Blue Chip, but no one knows for sure how she'd stack up against Manchego or Phaetosive. So, to take it a step even further, it's anyone's guess as to how she'll trot with the likes of Six Pack, Wolfgang and others. The connections should absolutely be commended for giving this special filly a shot in the Hambletonian and I'll likely be pulling for her with my heart; she'd be truly special if she were to win the final heat.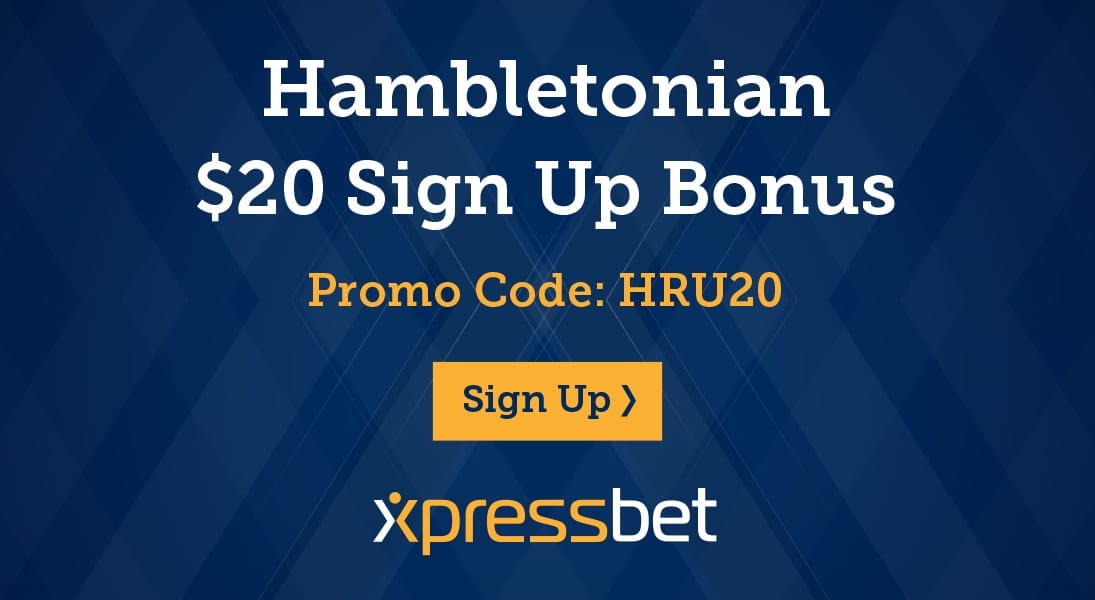 Any Takter horse to win Hambletonian (2-1): Trainer Jimmy Takter may not have the horse that everyone is talking about, but with four entrants he stands a strong chance with one of them and, arguably, a realistic chance with one or two others.
Heading the Takter entries is last year's Matron champion, Wolfgang. Unbeaten on the year in three starts, he won the Stanley Dancer here at the Meadowlands when last seen and prior to that humbled rivals in the Goodtimes in Canada. There's nothing to knock about him and we'll get an idea of where things stand after the first elimination as he'll go head to head with Atlanta; will seek to give driver Yannick Gingras his first Hambletonian. In addition to Wolfgang, Takter sends out the one-time $800,000 yearling Tactical Landing who up until very recently was looking like a total loss. Just the fact that Tactical Landing is here as a contender speaks volumes to training greatness of Takter and the mercurial colt shouldn't be ruled out. Not to be overlooked is You Know You Do. He's been timed in his last two trotting miles in 1:50:2 and won the Peter Haughton on this day here last year.
Driver to win the most races on the card: Gingras (7-5), Zeron (3-1), David Miller (5-1): Yannick Gingras has been snake bitten of sorts on this day in the past and while that elusive Hambletonian win is again a real possibility, what's even more likely is that he'll lead all drivers with wins over the Hambletonian Day card.
With drives on Hannelore Hanover in Cashman and Ariana G in the Steele, that's almost like starting off with California and New York in the electoral college. Ariana G seems more like a sure thing as Hannelore Hanover goes from post 12 in a field that includes JL Cruze, who couldn't have been any more impressive last week upon return. In addition, Gingras drives Hambletonian Oaks favorite Manchego as well as Hambletonian contender Wolfgang. In the Shady Daisy, he'll get another shot with Youaremycandygirl against Kissin In The Sand (Zeron) who remains on an absolute tear for trainer Nancy Johansson.
For Scott Zeron, he'll drive the prohibitive Shady Daisy favorite (Kissin In The Sand) as well as Atlanta in the Hambletonian. Not to be overlooked are the Zeron's "other" trotting filly Courtney Hanover who races against fellow 3-year-old fillies in the Zanzuccki. This one was sitting a nice trip last week as a giant longshot right in behind Manchego when she broke in the stretch; should offer a square price.
Driver David Miller could also be in for a decent day if a couple of races break his way. His strongest chance is with the return of Meadowlands Pace winner Courtly Choice who like the Pace, has supplemented into the Cane. In addition, he drives Peter Haughton contender Green Manalishi S who draws post 10 but has impressed in his first two career starts. He's not out of the question, especially if race favorite Greenshoe suffers any miscues that he has been prone to do. Other Miller contenders include: Starita in the Jim Doherty, Piranha Fury in the Zanzuccki and a host of other races in which he has mounts.
Lazarus to break world record (N/A): Lazarus' trainer Jimmy Takter announced last week that the Down Under world champion's first pari-mutuel start in North America would have to wait until next Friday, Aug. 10.
Following his 1:48:3 debut qualifying win at the Meadowlands over Lather Up, initial indications were swirling that the best pacer to ever come out of New Zealand would make his first start at the Meadowlands on Hambletonian Day. But it wasn't meant to be, as the first start for Lazarus will come in the $325,000 Dan Patch at Hoosier Park; a race in which he'll be supplemented to. Obviously Takter needs to do what is best for the horse, but Lazarus making his first start stateside at the Meadowlands on the sport's biggest day – with the potential for a world record on the line – could have made for one of the most highly anticipated days in the history of the sport.
Hambletonian to go in sub 1:50 (4-1): A time that would have seemed unthinkable not too long ago is now a possibility. To win the Hambletonian the winner will probably still have to trot in the 1:50 range, although that barrier remains a tough one to crack. Plunge Blue Chip (a filly) did it three weeks ago in ideal circumstances (both with weather and trip) with the race of her life and Hambletonian favorite Six Pack already trotted in 1:50 on that same night. Such favorable conditions would need to exist once again for a horse to do it. It's not impossible, but I'd be willing to lay odds that it doesn't happen.
Handle Over/Under $5,788,870 (Over): $5.7 million is what marked last year's Hambletonian Day handle according to the archived charts for that day, and I think that number will be exceeded this year. Overall handle at the Meadowlands track has been down noticeably this year, but these bigger cards tend to bring everyone back out. Despite some of the overnight cards handle being down precipitously, handle on Meadowlands Pace night was a slight improvement from last year. There seems to be a good buzz going about the upcoming card and when you combine that with any potential new traffic from the Sportsbook – and these prop bets – handle could top $6 million.
Hambletonian Selections: Wolfgang, Tactical Landing, Atlanta