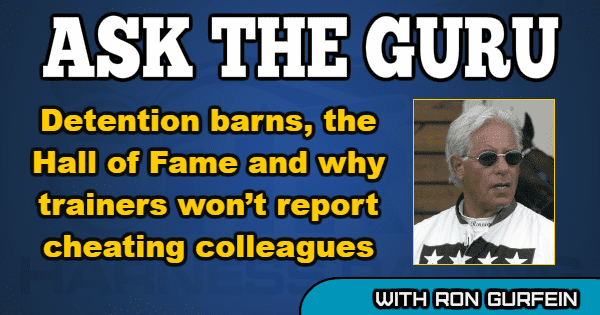 Why trainers won't report cheating colleagues, the need for detention barns for elims and finals and more suggestions for improving the Hall of Fame
by Ron Gurfein
Tidbits: The eliminations for the Grand Circuit at Pocono were basically uneventful but there were some interesting takes. One, there are not many exceptional trotters in the Beal. Why? I have heard we skip it to go in the Dancer. Brilliant… we skip a $500,000 race for a $300,000 race. My friends it's a sport but still a business. I will give Jimmy Takter a pass with Wolfgang and I agree a horse should not be over raced before the big dance.
John Calapari the more than successful coach of The Kentucky Wildcats would say when a game was close or his young team lost, "they will come out of this a better team." I say the same about Manchego's close call in the elims, she will be stronger because of it. However I am a fan of both Takter trainees and if the final is close and it causes a Manchego entry in the Oaks I will be happy and a Takter sweep on the first Saturday in August will be more than possible. Jimmy has announced that he will pull the shoes on Manchego for the final, personally I would wait till she needed it. The Meadowlands is a much more shoeless friendly track than Pocono. But who am I to question His Majesty. I wish they started the early Hambletonian betting a month earlier as Wolfgang would have been 12-1 and not 4-1 as he closed Sunday. I am surprised they don't put prices on Manchego and Atlanta, if they choose not to race, so be it, but they should have future odds.
Lather Up was breathtaking once again for team Teague and looks to be quite similar to WIJI with a better gait.
All in all it should be a very exciting evening Saturday at the Downs. The weather will be perfect, stay at the Woodlands take a dip in the pool have a few cocktails and head for the races. They have a shuttle so you don't have to worry about parking.
Congratulations to my editor David Briggs on this weekend's induction to the Communicators' Hall of Fame. You could not be more deserving. Congratulations also to my dear friend Carl Becker as well as Margreta and Jules. Wish you all a wonderful evening. Unfortunately I will be unable to attend for purely personal reasons and hopefully the critics out there will not politicize this situation.
To all my readers that suggested a myriad of cures for my skin condition, the reason I didn't consult with any of you is that since coming back to Philly I have visited a new doctor that changed my medication and within 10 days I have seen a major improvement. For those of you also suffering from Psoriasis the drug I am on is Otezla. The side effects are nasty but the drug works and the side effects seem to subside as time goes on.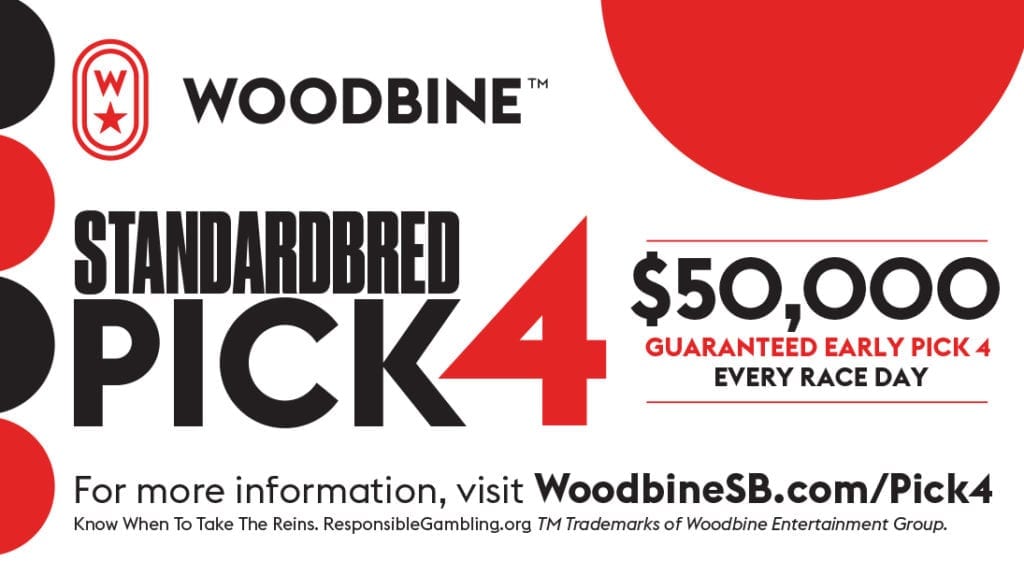 Art Zubrod asks: If a track has a detention barn for finals why don't they have one for eliminations?
I am sure the track's answer would be they can't afford it. Art says "lower the purse and do it, it is only fair to the betting public not to mention the owners."
I definitely agree. I am not a gambler at all, however there have been times in my life when I felt an investment was necessary. One of those time is a perfect example of why detention barns are necessary for elims and finals. It was in 1994 the NJSS eliminations and final at the Meadowlands. The two best trotting fillies were Armbro Monarch and Prolific Lady. The former trained by Bill Robinson although not listed as trainer on the program and the latter by Doug Ackerman. They met In the third elim, Armbro Monarch was odds on and jogged (no detention barn). In the final Armbro Monarch was 2-5 and Prolific Lady paid $10 for my investment (detention barn) thank you very much.
I am sure this simple little tale is not going to change very much but I hope it enlightens some racetrack managers that this does matter.
Bill Evans asks: What should the criteria be for consideration to the Hall of Fame?
I think we have beaten this subject to death so this will be my final take on the subject. As you all know I am definitely not a fan of the system. However, when this question came in I decided to do some research on the subject with some enlightening results.
As of today there are 108 listed living members on the HOF website. I studied the list carefully judging character and achievement (my personal parameters) and only found five that I would say failed to make my grades in one or the other. There are many that are there because of the good ole boys club, but surprisingly most did something or enough to merit consideration. We don't live in a perfect world.
After studying the previous members I would say INTEGRITY was the key ingredient.
If the candidate's character wasn't 100% you had no chance. Among the trainer or driver group you must have won classic races and or developed major performers. All the trainers and drivers now in the HOF eclipse this criteria. As for the others, the Tullys, Bergsteins, Langleys, Lynchs etc their commitment and contribution to the sport goes without question.
So what is wrong? Numbers!!!
This year is a perfect example. Four inductees all wonderful and deserving, no trainers or drivers with so many waiting in the wings with wonderful resumes why not have eight inductees? To me the only answer they would have is logistics and time and I say make it eight, shorten the speeches, and get a bigger tent.
Note to all of my readers that have sent me names to support, 99% of which I agreed with, pressure you local harness writers to fight for your wishes. I was informed that the Hall of Fame directors have appointed a new steering committee to suggest candidates let's find out who they are so we can inform them of our choices.
Dave Briggs asks: Why don't more honest trainers report when they witness suspicions behavior from fellow trainers? By suspicious behavior I mean using what appears to be performance enhancing drugs or witnessing a banned trainer doing the actual work for horses listed under a beard trainer.
It is true that most of the illegal stuff that goes on is not unnoticed by someone. I don't know what life is like in Canada, but in America no one likes a rat. It's like the rules of Omertà, unfortunately without the means to stop the problem from within. For example, if I witnessed a guy tubing a horse on a trailer I can't say to him, "If you don't stop this type of activity I will break your legs or kill you." That's ridiculous. Within the harness community there are few secrets, but we were raised not to rat on our neighbor. If there is someone out there that thinks they can get away with spilling the beans you will find it's not so easy to hide. The best example was at the Meadowlands before the barn area closed down I had come from Florida with 30 horses that had recently been vaccinated. One showed swollen glands as in the sign of Strangles. My barn went under quarantine for 30 days and the commission gave me till 8 am to move the entire barn before that time. One morning I was still on the track at 8:10 and by the time I returned the commission called me in. I jumped on my golf cart and was 20 feet from my barn when someone flagged me down and told me who ratted on me. It's been 15 years and I still have not said a word to that idiot. Now this is a simple tale. Imagine going to the commission and saying John Doe had a needle in a horse before going to the paddock. Would it be the right thing to do on the surface? Absolutely, but psychologically a very difficult decision to make.
Maybe Canadians are purer than we are, but in America finding cheaters is up to the proper authorities. On that subject with all the money thrown around in this sport instead of worrying about advertising spend some to clean it up. Some private investigators could certainly smoke out beards for sure and maybe even a cheater or two. You don't have to be Einstein to know who the question marks are. Now get the information to rid us of them. Just make tax returns available to the Commission that will smoke out the beards and 24-hour detention barns will put a major dent in the cheaters.
Thank you to all my readers for the kind words. Please keep the questions coming in. Next week I will present the Guru on the Dancer, Miller and the Meadowlands Pace.
Have a question for The Guru? Email him at GurfTrot@aol.com.