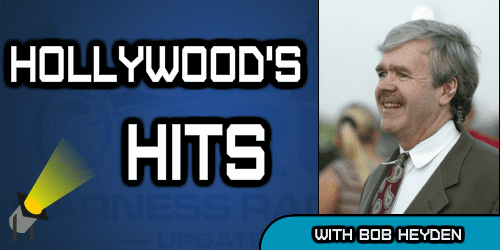 Hollywood's Hits: Don't see this often…
by Bob Heyden
One Hambletonian Day in 2017, Pure Country was winless in six starts and had earned just $37,313 on the year after earnings more than a million dollars in 2016. She ended up the 2017 Older Pacing Mare of the Year.
Conversely, Marion Marauder had a record of 4 3-0-1 and earnings of $372,717 as of Hambletonian Day 2017. He was a solid second on Hambletonian Day in the Cashman Memorial, but didn't win again the rest of the year. Still, the 2016 trotting Triple Crown winner was named the Older Trotting Horse of the Year.
Did you know…?
… There have been three trotting Triple Crown winners during the Meadowlands era and none were either first or second choice in the Hambletonian:
2004 — Windsongs Legacy $11.00 was the fourth choice
2006 — Glidemaster $14.00 was the third choice
2016 — Marion Marauder $7.00 was the third choice
Remembering Pronto Don
You rarely hear the name of Pronto Don anymore despite the fact he was the 1951 Horse of the Year. The chestnut gelding was trained by Benny Schue and was six when he was named HOY after posting a record of 24 16-4-2, 1:59.3, $80,850. He was the first gelding honored with the HOY award and won 89 career races.
In 1951, he won the Two Mile Trot at Roosevelt for the second straight year, set the world mark for 1 1/4 miles in the Golden West Trot 2:30.3and won the Transylvania Trot for the third straight year. He died in 1972 at age 27 and was buried at DuQuoin.
Greatest siring feats
Here are some of them, for sure:
1. Adios siring the Jug winner eight times in 12 years and five straight from 1958-1962:
1954 Adios Harry
1956 Noble Adios
1958 Shadow Wave
1959 Adios Butler
1960 Bullet Hanover
1961 Henry T Adios
1962 Lehigh Hanover
1965 Bret Hanover
2. Somebeachsomewhere eclipsing $23.8 million for a single season in 2017.
3. Stars Pride siring 8 Hambletonian winners in 15 years:
1958 Emilys Pride
1959 Diller Hanover
1964 Ayres
1965 Egyptian Candor
1966 Kerry Way
1968 Nevele Pride
1969 Lindys Pride
1972 Super Bowl
Note the four straight Triple Crown winners 1964-68-69-72
4. Albatross siring the Jug winner five of eight years
1980 Niatross
1981 Fan Hanover
1982 Merger
1984 Colt Fortysix
1987 Jaguar Spur
Note the male-female Jug winners back-to-back 1980-1981
5. Cam Fella's four straight Meadowlands Pace winners 1991-1994
1991 Precious Bunny
1992 Carlsbad Cam
1993 Presidential Ball
1994 Cams Card Shark
6. Valley Victory's total domination in the 1996 Cashman final — all five checks to Lindy Lane-Act Of Grace-Continentalvictory-Pietro Pan and Mr Vic. No wonder at year's end he sold the top 6 priced yearlings and eight of the top nine.
7. Meadow Skipper sons, granddaughter (Areba Areba – fourth), grandsons and great-grandsons making up the entire field in the 1980 $2 million Wilson final, the sport's first $2 million race.