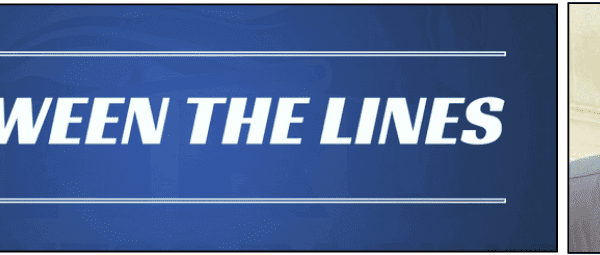 Strategy is critical in new Meadowlands Pick 10 Survivor bet
by Brett Sturman
With a new meet at the Meadowlands, with it comes the debut on Saturday of a much-publicized new wager called the Pick 10 Survivor.
To win, a bettor must outlast all other tickets throughout the 10-race sequence. The wager is like a typical Pick 4 or Pick 6 wager where a ticket would for all intents and purposes be eliminated once a winner isn't included in a given race, but with the Survivor wager all a ticket needs to do to win is be the last one to lose. Easier said than done, right?
The Survivor bet has a Jackpot feel to it of sorts in that there's that remote chance for a massive score, but many horseplayers will welcome the fact that the wager isn't a Jackpot bet at all. Unlike Jackpot bets whose true takeout percentage is far greater than the advertised rate, the Survivor wager is a fixed 15 per cent. And unlike the Jackpot bets, the full pool each night (minus takeout) is distributed to the winning players, unlike in a Jackpot wager where a large amount of the pool from one night will carry over to another.
An argument that some have made is that the Survivor wager gives a substantial advantage to those players with the largest bankrolls. While there may be truth that larger bankrolls can play more combinations early in the sequence and rely more on money than actual handicapping, the guaranteed pool is only starting off at $10,000. Not that $10,000 is a small amount, but in this wager even at 20-cent increments combinations can quickly add up to the thousands and tens of thousands of dollars. Any 'whale' that bets more than a thousand or two into the wager at least initially would be betting against themselves.
The most fascinating part about the Survivor bet is the strategy itself. Sure, handicapping plays a major part as always in that you can't win the bet if you don't have the winners, but ticket strategy has never been more important as it is in this wager.
Knowing that you don't need to necessarily win all 10 races but that you do need to win the early races to have any chance, the obvious strategy must be to front load the tickets with more horses in the early races than in the later races. In fact, a case can be made for using as few horses as possible in races 8, 9 and 10 because how many tickets could realistically be alive at that point? Picking two horses a race over 10 races comes out to $204 at 20 cents. Go from two horses a race to three horses a race and now the cost of the wager at 20 cents balloons all the way up to a staggering $11,809.
If you're going to take your chances and leave certain horses off tickets, it makes more sense to forego horses in the later races than in the beginning. For instance, if you take a risk and leave someone on the fence out in Race 1 and miss, then you're done regardless even if you win the next 9 races. But if you leave someone out in a later sequence and that horse wins, you still may lose but you're not guaranteed to lose if it occurs in Race 10 as opposed to Race 1. It's possible that everyone could have been eliminated at that stage at which point the loss wouldn't matter. With that said, it's best to spend your money where the races absolutely will matter earlier in the sequence as opposed to the end where it may not matter as much, or matter at all.
What will be interesting is to see how this plays out over the first couple of weeks and find out that at which races are most of the tickets eliminated by. If all tickets are generally eliminated by Race 8 as an example, then you would know going forward to hardly spend any money on Races 9 or 10 and focus solely on the races where other tickets are most likely to still be live.
The races on Saturday night contain a good mix of well-matched races, and races where there seems to be an obvious favorite. Based on the strategy laid out and treading lightly for the first night of the wager, here is what my ticket will resemble:
Race 1: Belle's Delight comes off a bottom level win at Freehold but went fast at Lexington; Burke. Ricky's Quickie makes her second start for Harmon and is one of two 3-year-olds in the race.
Race 2: Southwind Hydro has been racing a bit over his head through much of the year against some of the better 3-year-olds; will probably be used as many single's.
Race 3: Master Of The Hill makes his second start since going from Haynes to Alagna. Glider Man doesn't look bad for Butenschoen but is just a 2-year-old against mostly older. Road Light has speed and picks up Gingras.
Race 4: This one looks completely wide open. Lyons Snyder goes first start for Silva and won earlier in the year here in 1:48.3. Both Calvin B and Ontario Success are no strangers to this level of competition here; neither would be a surprise. Ville Valo posted a 1:49:1 score two back for high percentage trainer Bongiorno.
Race 5: Basquiat was somehow favored over Phaetosive last out in a Breeders Crown elimination and tired. Hey Blondie exits races against that same foe and then managed to get a check last out in the Crown final won by Manchego. Piranha Fury is fast when right.
Race 6: Starznheaven invades from Saratoga and we've seen shippers from that track do well here this time of year in recent meets. Wegottatruckyea got sharp here earlier in the year and still rates well based on those recent Pocono lines. This is a low level for Voice of Truth but I'm afraid he's not the same horse we've seen here in recent years.
Race 7: Farsetti Hanover likely would have romped in that last at Vernon if not for the break; he wasn't disgraced in prior starts against foes that would crush these. A must-single at this point.
Race 8: Reign On Me was one that I liked last week in the Breeders Crown and perhaps it was the track conditions but something was obviously a miss. Her race prior against the eventual Crown winner was excellent and if she's right, she should win handily. Kissin In The Sand raced a sparkler two back at Lexington.
Race 9: Ideal Flip will have no excuses not to deliver from this soft spot and it would be a reach to include anyone else at this point in the penultimate race of the wager. Aside, a horse to watch is Captain Deo who is out of the great Wordly Beauty; closed in :26.2 in her first lifetime start.
Race 10: This is a tough one to figure and by the last race will anyone still be remaining anyway? Grand Teton gave it a try on the front end against eventual Crown winner Stay Hungry last out. Points North beat that same rival three back. Rockapelo has been first or second in 8 of 9 and has the post advantage on the other contenders.
$0.20 Survivor Ticket:
2-4 / 5 / 6-10 / 4-5-7-8 / 4-7-9 / 5-9 / 1 / 1-6 / 2 / 6 $38.40