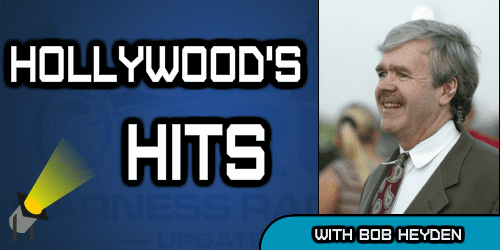 Hollywood's Hits: From Valley Victory to notable HOY notes
by Bob Heyden
Valley Victory, the sire of Muscles Yankee who is the sire of Muscle Hill, can be considered the "father" or maybe "grandfather" of Hambletonian Day. It was a day he never got to compete in himself in 1989 after contracting a virus, not being entered and calling it a career on a 10-race winning streak and a perfect sophomore season of seven-for-seven. His sons and daughters dominated the sales of the late 1990s-take a look:
In 1995, Valley Victory offspring were the second, fourth, fifth, seventh and ninth highest priced yearlings of the season.
In 1996, his offspring were eight of the top nine yearlings — 1-2-3-4-5-6-8-9 — and that number does not include the $200,000 price tag on his son Muscles Yankee, who was tied for 17th.
In 1997, Valley Victory's progeny were the second, third, seventh and ninth highest priced yearlings sold.
In 1998, the first, second and fourth highest-priced yearlings were Valley Victory offspring.
In 1999, Valley Victory's progeny were the first, fourth, 11th and 14th highest-priced yearlings sold at auction.
Svandstedt's simultaneous accomplishments
Ake Svanstedt won the 2017 Hambletonian with Perfect Spirit while also holding the world trotting record thanks to Sebastian K's 1:49 mile.
Trainer Chuck Sylvester held the same two accomplishments in 1998 winning with Muscles Yankee while Pine Chip's 1:51 time trial was the global standard.
Stanley Dancer also did this with Bonefish in 1975 while Nevele Pride's 1:54.4 still ruled.
Swan song
Hannelore Hanover's sire Swan For All may not be as well known as some of the other sires, but remember he was fourth in Stan Bergstein's 2009 Experimental Ratings — behind Muscle Hill, Explosive Matter and Federal Flex.
Harrisburg Heaven
Seven of the top nine races on Hambletonian Day were won by horses sold at Harrisburg — including the $75,000 paid for the Hambletonian winner. This evoked memories, for some, of 1963 and 1964 at Harrisburg, when Bret Hanover went through the ring and everybody noticed — and then a year later a filly managed to slip past almost everyone. Fresh Yankee's $900 didn't compare to the sales-topping $50,000 paid for Bret the year prior, but both became Horses Of The Year:
In 1964-1965-1966 Bret Hanover was HOY all three years and 62-for-68 lifetime.
In 1970, Fresh Yankee was HOY and she had the distinction of defeating the other three-time HOY Nevele Pride in 1969.
WIJI-Moni Maker-Good Time
If Wiggle It Jiggleit returns to the track in 2018 and can regain his magic and be Horse Of The Year — again — it would not be without some precedent. The last two times a six-year-old was named Horse Of The Year, they had won it before.
In 1999, Moni Maker was HOY after also earning that title in 1998.
In 1952, Good Time was named HOY after also earning that title in 1949.
Wiggle It Jiggleit earned the 2015 HOY award and is the last $2 million single-season earner in the industry.
Did You Know?
That the 1926 Hambletonian, in its first year, went for more than the Kentucky Derby?
That year, the purse of the Hambletonian was $73,451 and the Kentucky Derby went for $60,075.
Did You Know? (part 2)
That the last two Horses of the Year were undefeated the year before?
Wiggle It Jiggleit was one-for-one in 2014, the years before he was HOY.
Always B Miki was four-for-four in 2015 before becoming the 2016 HOY.
Others who have been named HOY with an unblemished record the year prior include Gallo Blue Chip in 2000 (eight-for-eight as a freshman in 1999), Niatross 1980 (13-for-13 as a 2YO in 1979 and also HOY), Somebeachsomewhere in 2008 (six-for-six in an abbreviated campaign at two in 2007) and of course Bret Hanover in 1965 after a perfect start to his career going 24-for-24 in 1964 at age two. There's no trotters on the list, yet.
Conversely…
Notable horses who did not exactly distinguish themselves as freshman, but more than made up for it include:
• 1991 HOY Precious Bunny, who was one-for-14 at age 2.
• International Moni, this year's winner of the Goodtimes and a Hambletonian elim, was one-for-12 at 2 in 2016.
• Marion Marauder, the Trotting Triple Crown winner and the richest ever Triple Crown horse (pacer or trotter), was one-for-13 at two.
• No Pan Intended, the only horse to win both a Triple Crown and a Breeders Crown, was one-for-13 as a freshman in 2002.
• Escort won the very first Meadowlands Pace in 1977 after a winless 2 YO season of 0-for-15.
• Art Official was winless at 2 (0-for-15), but won the Meadowlands Pace at three, handing Somebeachsomewhere's only career loss.
• Triple Crown winner Western Dreamer (1997) was 2-for-10 in 1996.