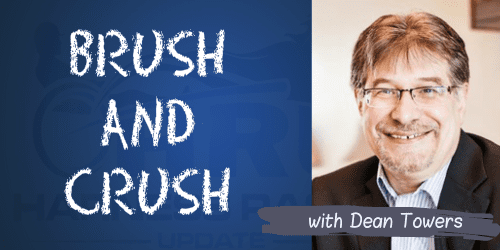 Holiday harness racing respect
Harness racing has a lot of ongoing issues, and we explore those often here in this column. But sometimes we tend to forget that this sport has a great deal of wonderful happenings, whether it comes via the horses, the people, or the business itself. Sometimes I think I don't show the 'good' the respect it deserves.
This holiday season (in my small space here; thanks for reading this year, as always) please allow me to share a few things I respect greatly in this business, of late.
First, I watched the Horse the Year announcement with little anticipation this year; I think we all knew that Always B Miki was going to win, and he deserved to. But for most of the year this vote was a question mark because of Always B Miki's main foe, Wiggle It Jiggleit.
I – and I do not think I am alone here – respect both of these horses so, so much.
Always B Miki has always had a persona about him, from as far back as his miraculous Meadowlands Pace finish where a mortal horse would've folded badly. From there on, the colt had about every bad break – literally and figuratively. He was patched together, did not miss a beat and had few races handed to him with easy trips, or with nine other drivers grabbing leather. His Franklin elimination proved how tough he is and it was one of the most amazing miles I have ever witnessed.
One year his junior, Wiggle It Jiggleit did things no one expected him to do. Many (along with yours truly), saw him early as a three-year-old – this growthy, oddly-gaited, somewhat strangely bred gelding – and thought he was beating up on sub-par stock and would not last long.
Crack egg, on face.
Wiggle It proved many wrong. His gait smoothed out and he raced tough mile after tough mile after tough mile as a three year old. He went to all the dances he could and dominated, and then strapped on the harness for a four-year-old year to do it all again. He not only held his own, he excelled; racing Miki and others with extreme speed and toughness reserved for the all-time greats in this game. He earned every penny.
I can't say enough about these two horses. They're horses you run out of adjectives to describe. They have my respect.
Second, I follow harness racing from across the world, and I saw a headline this week from New Zealand that I really liked. They, through their regulatory and management arm, put forth a new directive. The plan is focused on investing not in purses, or more subsidies, but in the customer. From 2017 to 2019 New Zealand racing is placing almost 20 per cent of their revenues – up to $75 million – into three main areas: Customer and channel strategies, optimizing the racing calendar (scheduling meets and races to maximize betting revenues and customer satisfaction) and building a new fixed odds betting platform.
They project that increased betting handle will boost revenues enough to pay for the investment within three years.
The New Zealand Racing Board, for their forward thinking and investment in long-forgotten customers, earns my respect.
Third – and back with the Dan Patch voting theme – I love that this business voted for Trotter of the Year with a deep respect for the Triple Crown of Trotting. This is not a slight on Hannelore Hanover who just missed winning it; she is a fantastic mare and she clearly deserved to win. But the fact that Marion Marauder got the nod made me smile.
Unlike the Pacing Triple Crown, the Trotting Triple has cache in today's world. Your colt or filly needs to win the Hambletonian in heats, the Yonkers Trot on a half-mile track, and then travel to Kentucky to again race heats in the Futurity. This is as close to a test as you'll find to the thoroughbred Triple Crown. It's difficult, it's tough. Any horse who does it earns my respect. I'm glad the voters respected it, too.
Next, I have a great deal of respect for the new blood in this sport, and the people who hire them. Just a few weeks ago Pompano Park hired Gabe Prewitt, a past Rising Star award recipient, as Director of Racing. This is an amazing hire.
Gabe loves this sport, understands it, and most importantly to me, understands the customer. With people like Gabe in charge, the sport's future is in good hands.
Last but not least, a hearty dose of respect for everyone in harness racing – track owners, stud farms, owners, trainers and others who make their living in the sport – for jumping in the boat to row the 2017 Meadowlands' stake program that was announced this week. Sponsorships of stake events help the ecosystem of the sport, and keeps harness racing on the fan and betting customer radar. That was very well done.
While writing this, I realized I picked five items to speak about. It could've been forty-five. Yes this sport has its problems, but there's a great deal of good in harness racing. Thanks for letting me share a few.
From my family to yours, please have a very happy and safe holiday season.