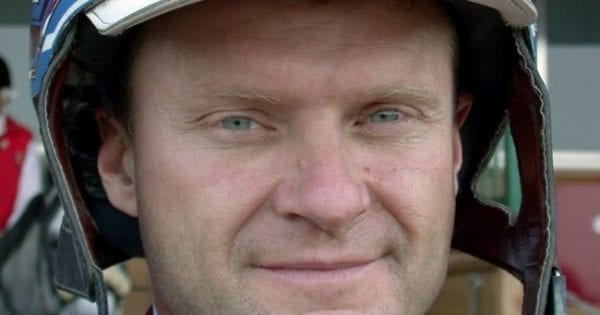 Comparing the 2016 New York Sire Stakes program with the 
2015 edition through the end of August.
by Joe Fitzgerald
Last year, Ron Burke topped the New York Sire Stakes (NYSS) with $1.5 million in earnings, more than double that of George Ducharme and Linda Toscano, who finished second and third, respectively. Burke is ahead again as of the end of August, but he's only $94,000 up on Toscano, who trains two of the richest pacing fillies in North America/NYSS, Robin J and Planet Rock.
Ken Jacobs, the leading owner in the NYSS program, supplies Toscano with much of her stock. He never has a large stable, but thanks to his uncanny ability to zero in on successful colts and fillies from the pedigree pages of any catalogue he picks up, the winners just keep coming. Jacobs found Heston Blue Chip at the 2010 Harness Breeders Sale for $30,000, and this year that one's paternal brother Missile J, a gelding that was purchased for $100,000 at the same sale and did not race at two, has won eight of his 17 starts, including the Rooney, for $314,000, and $91,000 within the NYSS program. Jacobs also owns the aforementioned Robin J and Planet Rock.
Tim Tetrick, who is the regular driver for Toscano, finished 34th on the NYSS list in 2015, but he's riding high at number four right now. Of course, Jim Morrill, Jr. is still the King of the program: He currently sports earnings of more than a million dollars, double that of second place Matt Kakaley. The latter does much of his driving for Burke, who doesn't have a dominant Gural Hanover type in the program this year, but continues to overwhelm with sheer numbers.
Ake Svanstedt, who finished 28th on the 2015 driver's list, is currently 10th, and he's fifth on the trainer's list. Dante, Non Stick and The Royal Harry are three of his standouts. Scott Zeron went from 12th to sixth, while Jim Marohn, Jr. went from 44th last year to ninth at the end of August. And Mark MacDonald, who finished the 2015 season in ninth, is sitting in third.

Last year, the Bettor's Delight sophomores closed out a dominant 10-year run in the NYSS for the prolific son of Cam's Card Shark. It was hoped that his brother Roll With Joe would fill his shoes, and that may happen in time, but right now American Ideal is on top among two and three-year-old pacers. Soft Idea, Missile J, Penpal, American Passport, Fresh Cut, Manny, Ideal Son, Time On My Hands and American Ivy are some of his better ones. Then there's Eternal Camnation winner Candlelight Dinner, who isn't participating in the sire stakes.
Roll With Joe edged out Art Major and American Ideal at the top of the NYSS freshman rankings last year, and both of his crops are currently in second. Adios and Hempt winner, Racing Hill, who is closing in on a million dollars for the year and is favored in Saturday's Messenger, sticks to the Grand Circuit, so he's no help to Joe in his sires stakes ranking.
Three-year-old filly No Clouds Bluechip, winner of the $239,000 EBC final; Dime A Dance, who won the NYSS Championship last year and Miso Fast are a few of Joe's better offspring.
Art Major is third on both lists, although he has no dominant sophomore this year. Travel Playlist was expected to fill that role, but he is on the shelf for the entire season. World Apart and Roaring To Go are promising freshmen, while Artmagic, Talk Show and Tony Alagna's Craftship, who has earned $128,000 overall, but only has one win, are talented sophomores.
Rocknroll Heaven, who won't exhaust his NYSS eligibility until 2019, has struggled early on, but he has turned out some outstanding fillies. Planet Rock fits right in with Divine Caroline, Sassa Hanover and Band Of Angels. The half-sister to Fireyourguns is six-for-six and recently set a 1:55 track record at Buffalo, where she gapped the field. She has earned $124,000, making her the third richest filly in her division.
Angels Rock Pink has also shown ability, while Ron Burke's colt Fine Diamonds has earned $128,000 on four wins overall and $95,000 within the program.
On the trotting side, Credit Winner has had to overcome diminished crops in recent years. In 2013, he only had 25 freshmen to carry the torch for him. In subsequent years that number increased to 59, 73 and 88. He currently tops the two and three-year-old lists in the NYSS. Julie Miller's Money MacIntosh, who romped in a split of the Lew Barasch on Sept. 1, is the division leader, followed in the second spot by Devious Man, who completed a sweep of the Barasch for them. Paul Kelley's full brother to Archangel, Such An Angel, looked like a star in the making until his last two starts.
Three-year-old Dante tops his NYSS division with $86,000. His overall record is four-for-eight and $273,000. That make's Ake's charge the fourth richest on the Grand Circuit.
The sophomore filly Fad Finance also tops her division with $167,000 within the program and more than $200,000 overall. Trond Smedshammer, who has been successful this year and last in the NYSS, handles her.
Conway Hall ranks third among both two and three-year-old trotters. Dayson, who recently won a split of the Townsend Ackerman for Ron Burke and just took a $59,000 program split on Aug. 31 at Batavia, is his premier offspring in this time frame. The speedy but fractious gelding has won seven-for-11 overall for $230,000 and $145,000 within the SS program. Burke's Heels On Wheels is also promising.
Dewey sent out his first NYSS crop, while Crazed sent out his last sophomore group, for the time being anyway.
RC Royalty has The Royal Harry, who has done well for Svanstedt, and Swinging Royalty has clicked for the Ducharme Barn.
Cash Hall's last New York freshman group hasn't done much, but sophomore Smalltownthrowdown, who goes in Saturday's Yonkers Trot, has won five of 13 starts for $167,000 for Dan Daley. He recently set a 1:56.3 track record at Monticello in a $58,000 SS split.
Lucky Chucky's freshmen are fighting an uphill battle in Pennsylvania, but Svanstedt's Non Stick, who won the $225,000 EBC final at Vernon Downs, has taken five-for-eight for $233,000.