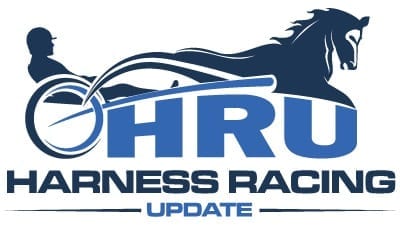 Can Canterbury's bold plan be copied in Pennsylvania?
Big ideas, interesting racing, and a massive takeout decrease is Canterbury's big push to stand out in the crowded landscape.
Canterbury Park is a thoroughbred racetrack in Shakopee, MN. It has its history, some of it good and some of it not so good, but over the last couple of racing seasons it has been pulling out all the stops to promote itself, and its product. Canterbury doesn't just want to survive in an area of the world that's not exactly well-known for horse racing, it wants to thrive.
Back in 2012, a deal was struck with the Shakopee Sioux Community, which were operating the Mystic Lake Casino. The deal would provide $75 million in purses and marketing to the racetrack over a decade long period. Immediately the track, long owned by the Sampson family, sprang into action.
Horsemen were encouraged to work with the track; to be partners in putting on the best show possible. The Canterbury Racing Club was created, which encouraged horse ownership, on a stand-alone basis or (for a small investment) with partnerships. Players clubs, horseplayer contests and top-notch customer service was made a major focus. Special days were created to bring in as many people as possible. If there was something to be tried, the management team open-mindedly tried it.
"We try very hard to be a racing and entertainment destination and be as customer friendly as possible. We don't take ourselves so seriously that it limits the things that we try," vice-president of racing Eric Halstrom told the Horseplayer Monthly magazine.
It appears things have worked pretty well.
In 2015, the track averaged nearly 7,000 patrons per card. No, that's not a misprint, it was 7,000. On a day that was created to showcase the sport in a fun way, there was a battle of the surfaces (a turf race and a dirt race going off simultaneously), and they drew almost 20,000 patrons. Handle has risen appreciably since the compact was signed. It's gold stars all around.
That success was not quite enough for Canterbury, however, because just this week they decided to try and capture even more of the market. They implemented the largest takeout decrease in North American wagering history. Canterbury slashed the win, place show (WPS) rake to 15 per cent, and all other wagers to 18 per cent. They rose from the 30th ranked track in North America (as rated by the Horseplayers Association of North America) to sixth.
Halstrom: "We feel that for racing to thrive at Canterbury Park in the long run we need to attract horseplayers and gamblers from all over the world and expose them to our racetrack. I guess we want to earn the business of horseplayers that just haven't had Canterbury Park on their radar in the past. We're also not afraid to try new things around here, whereas I think sometimes racing people are afraid to move off of longstanding ideas and traditions. In the end, we want to rise to new levels in the racing industry and catering to those that make our business go – the horseplayers – is where we think our long-term success will come from."
The buzz this week about Canterbury is palpable, with coverage from all thoroughbred major media outlets. The little track (with subsidized purses that one day might not be there) has gone "all in" to try and build its business.
Meanwhile, there was another headline this week in The Blood-Horse; this one about Pennsylvania horse racing: "PA Report: Slots Provide Almost 90% of Purses"
"More than $228 million was accrued for purses at six Pennsylvania racetracks in 2015 with 89.6 per cent of the funds derived from slot machine revenue, according to an annual report that analyzes the racetrack gaming industry in the state," wrote Tom LaMarra.
This cash windfall was not overly well-received by customers.
"As for pari-mutuel handle, the report notes that on-track handle on live races at the six tracks totalled $30.6 million last year, down from $38.2 million in 2011. Handle at off-track wagering facilities — at least six have closed over the past five years — was $8.4 million, down from $15 million five years ago."
With $228 million, you'd think Pennsylvania might be able to do more, don't you?
Pennsylvania tracks have some of the highest takeout, not only in America, but the world. At Harrah's Philly, the superfecta takeout is 32 per cent. At Pocono, the trifecta juice is 30 per cent. These are similar bites to the Massachusetts state lottery, not a racetrack. They are almost double what Canterbury Park's blended takeout rate offers, and frankly, they have no place in the game.
A trifecta at Pocono that pays $700, will pay $820 at Canterbury. That's a whopping difference for customers. That's $120 they will be rebetting in Canterbury pools that will not be rebet into Pocono pools.
Betting into 30 per cent takeout is horseplayer bankroll suicide, and Pennsylvania racing is handing its customers a noose.
Slashing takeout alone will not cure all of Pennsylvania's problems, of course. Smaller tracks, with smaller pools, have a tough time being noticed in the landscape, as witnessed not long ago with the Tioga Downs takeout reduction. But it does help put the track, and the state back on the horseplayer radar. For Pennsylvania, this could start with a takeout reduction, and move on from there, just as Canterbury has done. The money is there to experiment, is there an impetus to?
Canterbury Park has created a blue-print; a roadmap that focuses on using $75 million in the best way possible. It started by creating a racetrack that horsepeople and horse owners want to race at. It moved into customer service, to ensure the stands are full, and customers are happy and coming back. After that, the plan moved into the simulcast market, by lowering takeout so bettors all over the world will notice you; and notice you are trying for their business.
That folks is a plan, and in my view, it's something that Pennsylvania racing should look long and hard at copying. We know Pennsylvania has tried some things they should be commended for, mostly on the harness side. The Meadows has dropped some takeouts and the horsemen have tried to promote the harness product. But formulating and sticking to a long-term plan that has shown promise certainly can't hurt can it?