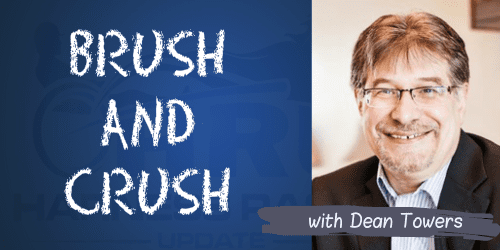 Pompano Park has become a major-league signal with harness bettors
My first recollection of Pompano Park was sitting in a grandstand watching the simulcast of the Breeders Crown on a 17-inch tube TV. I remember Goalie Jeff and Peach Pit, OK Bye and Artsplace, Bay's Fella, Peace Corps and dozens of other good horses. Gary Siebel was calling the action and all the greats were on hand for some seriously good horse racing.
In the quarter century or so since then – up to say last year – I don't have even one other memory of the 23rd Avenue oval, because I have not watched a single race from there. Like most of you I suspect, this track just wasn't on the radar.
Over the past year or so, that all changed. I have bet more, and watched more races at Pompano than I ever have, and it appears I am not alone.
In 2013, Pompano Park was doing under $25 million in handle for the entire meet, an average of just over $176,000 per card. To put that into perspective, Gulfstream Park (just down the road from Pompano) did $32 million on one card – the Florida Derby – a couple of weeks ago. Pick 4's – a harness racing staple – could not even muster a meagre $2,000 in the pools at Pompano most nights. Win pools were microscopic. This was just another low handle harness track in a sea of low handle harness tracks.
The past couple of seasons, things have changed for the better at Pompano. Total handle exceeded $44 million in 2015 and topped $350,000 per card. With 16 races left in 2016, Pompano has already exceeded $54 million in total handle this year — averaging just shy of $500,000 per card. That's an increase in total handle of 122 per cent in three years and this year's total is likely to exceed $60 million.
Those Pick 4 pools, which at one time no one in their right mind would bet into, are no longer $2,000, but often 10 times that amount. The track that would be lucky to see a million dollars in handle in a week's worth of racing has seen that amount bet on an at least one card I've seen (and probably others). On another race night recently, over a million was wagered in one pool, because of a mandatory payout of a super high five.
What changed? What helped Pompano gain market share in a sport where it's very hard to achieve such success? In a nutshell, Pompano relied on the fundamentals and stuck with them.
• The Pick 4 was doing virtually no handle, so they lowered the takeout to 12 per cent. This acted like a neon sign to bettors, flashing "we want your business." Over time, as the pools grew, so did the guarantees, helping the bet along even more.
• Pompano began distributing their signal more. You can bet Pompano almost anywhere; at any ADW, OTB, or racetrack in North America. Believe it or not, not all tracks do this.
• Exposing the product to more people is often under-utilized in horse racing, but not so at Pompano. TVG shows Pompano racing quite often, and California outlets have begun taking the races for their bettors (sometimes this is hard to accomplish, because California has a quota on how many outside state races they can show).
• In 2016 there are walls of televisions showing racing from everywhere. If your signal is old and dull, it does not stand out. Pompano has revamped their signal, and it looks fresh and professional.
• Timing — racing cards when everyone else is, sending the gates away when two or three other tracks are doing the same, too early or too late post times, etc – can play a huge part in handle growth, or the lack of it. Pompano has moved their post times later, and rarely go off when another track does. They also have some superior mid-week cards that attract dollars. Post-drags (a pet peeve of mine) play a part in this as well, but at least they aren't going off when others are.
• A solid social media presence can really help handle and drive some eyeballs, and Pompano with announcer and jack-of-all-trades, Gabe Prewitt, does a super job. As well, if there's a carryover, you hear about it on digital mediums. In fact, a flash carryover with barely 10 minutes notice brought in $46,000 in new money just recently.
• All of the above help raise handle, but you can't increase the bet by 100 per cent on just those items. Although the Pompano product is not top-shelf by any means, they have attracted more horses per race and that makes a huge difference. It allows for deeper fields and slightly higher payoffs for punters. I have field size up over one full horse per race from a couple of years ago.
Much of the above sounds simple, but it's anything but. I give the team at Pompano a world of credit, starting with director of racing Brett Revington.
To me, the most exciting thing about the growth of the Florida track is that there's a chance this can get even better. In my years of studying the business of the sport, I have come to the conclusion that there are inflection points for nightly handle, where certain amounts are more important than others, and handle acts non-linear. I believe $800,000 per card is an important spot on the curve. If handle is above that amount the pools are deep enough to attract more money from bigger bettors. Below it, these bigger bettors look elsewhere. Pompano is straddling that wagering level now, and if they can increase it slightly, I believe this 'little' signal can become even bigger.
If you're a harness fan or bettor with nothing to do one week night, download a program, log into Twitter, follow Gabe, play along, and give the track a try. A lot of others seem to be enjoying it and you might, too. Pompano is a bright spot, in a sport in dire need of them.