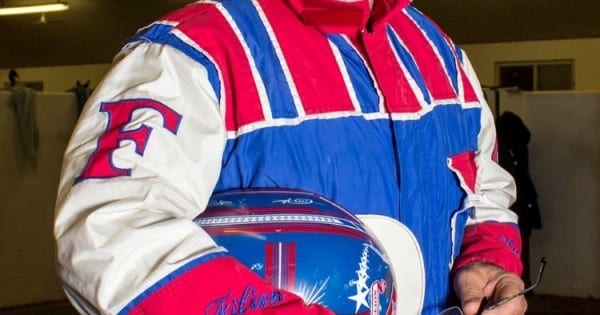 For more than 50 years, Quebec's Yves Filion has been one of the legends of the game. This summer he will be inducted into the Canadian Horse Racing Hall of Fame.
by Paul Delean
He's not chatty or chummy, doesn't blow his own horn and keeps his emotions under wraps.
Quebec-based horseman Yves Filion is all business, and for more than 50 years, business has been good.
As a driver, he's won more than 4,300 races, including the 1988 North America Cup with his millionaire pacer Runnymede Lobell. As a trainer and breeder, he's developed the likes of 2001 Breeders Crown victor Goliath Bayama and Topaz Blue Chip, champion two-year-old pacing filly in Canada in 1992.
Filion's results and consistency have not gone unnoticed. This year, he'll join his famous brother Hervé in the Canadian Horse Racing Hall of Fame.
"I'm very proud," said Filion, 69, eighth in a line of sulky-driving brothers from a single family from Angers, QC.
He started driving at 17 and still does, as well as overseeing a
30-horse training and breeding operation, Bayama Farm, on 200 acres north of Montreal. It was up to 135 horses at one time, but he downsized when the Quebec racing circuit where his homebred horses excelled began to founder a decade ago.
"I'll keep going as long as I can," he said. "I'm in perfect shape and I love what I do. Whenever a horse you raise can beat the best, that's something."
Friends, family and colleagues say the hall-of-fame selection is well deserved.
"He's an ironman in this business, a good driver and a really hard worker. He trains, drives, breeds, operates a farm. It's an incredible amount of work," said now-retired horseman Benoit Côté, a Hall of Famer himself.
He lined up against Filion for years on the Quebec circuit and remembers it was "never easy to race against him, because he did his job very well. He's a very competitive person. And yet I don't remember us ever having an argument. He's a quiet guy, never makes a show of things, and it's one of the reasons I had so much respect for him."
Ontario trainer Luc Blais, whose recent successes include millionaire trotter Intimidate, worked at Filion's farm as both a groom and assistant trainer for several years.
"It was my university. With that many horses, you see everything, and he was the teacher," said Blais. "Yves is a details guy, and what you learn in this business is that details matter. That's why he's been successful. He doesn't show up 30 seconds before he has to drive. He'll be there earlier, checking everything. He's a competitor, not a salesman, demanding but very passionate about what he's doing. It's never been a job for him; it's a lifestyle. Watching someone like that is how you learn. And his curiosity about horses is infinite."
Blais said a race that, to him, illustrates Filion's excellence as a horseman is the 2001 Confederation Cup at Flamboro Downs, won by Filion's Ring Of Life at odds of 23-1 over a field that included Bettors Delight.
"He wasn't the best horse in that race but he was 100 per cent and some of the others weren't. The way Yves managed him, he was ready. He brought out the best in him."
Quebec City's Brian Paquet, who has co-owned horses with Filion for three decades (including 2015 Fan Hanover Stakes winner Wrangler Magic), said what always struck him was the horseman's endless quest for perfection.
"A horse might have five straight wins and he'll still be looking for ways to improve. He puts in so much time and effort."
Paquet said Filion always seems to have at least one good horse every year, usually one he's bred and raised himself.
"He's also the most accessible trainer I ever had. You can always reach him. Any time, any hour. As an owner, I've always appreciated that."
Sylvain Filion, one of Yves's three children and now leading driver on the Woodbine Entertainment Group circuit, called his father as soon as he heard about his hall-of-fame selection.
"I could tell on the phone he was excited, and he doesn't get excited about much," Sylvain said with a laugh.
He's always quick to credit his father for his own ascent in the sport. In addition to the horsemanship imparted at Bayama Farm, Yves gave up drives he could have handled himself behind horses like Goliath Bayama and Rebeka Bayama, Sylvain said.
"To me, he's always been like a horse whisperer. He's done things with colts that truly amaze me, and helped a lot of people who had difficult horses they could do nothing with. He understands horses better than anyone I know. And he's such a hard worker. I wish he'd try to enjoy other things but he's never had time for anything but horseracing; it's all he knows. Every horse he raises is special for him."
Sylvain said his uncles told him the story of Billy Bayama, a small chestnut homebred owned by his grandfather, Filion family patriarch Edmond.
"My dad was the youngest (of the eight brothers) and he was in school so he had to stay home when the others went to the races in Montreal. When it came time to break this young horse that my grandfather had, Billy Bayama, he discovered it was already done. My dad, then in his early teens, did it on his own, without telling anybody. That's the kind of horseman he has always been. Quiet and efficient."
Yves said Edmond and brothers Hervé and Henri were the biggest influence on his horsemanship, "and I watched what they did, but to really learn, you've got to do it yourself."
He started his career at tracks around Ottawa, and for several years raced in the U.S., primarily at Brandywine and Liberty Bell. But when those tracks closed, he moved back to Quebec in the mid-1970s, something he's never regretted.
"My dream was to own a farm, raise horses, have a business like I do now. It happened. I consider myself very lucky."
In a career laden with stakes victories, Goliath Bayama's triumph over Gallo Blue Chip in the Breeders Crown for older pacers stands out as his biggest thrill.
"For some reason, the North America Cup didn't have the same impact. It was like another race, I never really thought about it. But when Goliath won, it was a horse I bred and raised myself, beating the best horse in North America, with my son driving. A sensation like that is hard to top."