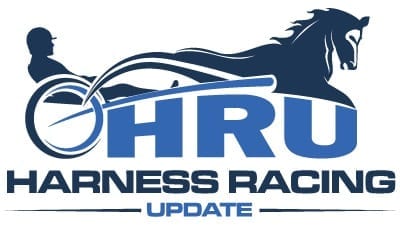 Robinson Faces Uncertain Future After Hit With Another Positive Drug Test Less Than Three Months After Ending Two-Year Retirement
By Perry Lefko
Controversial Canadian-based trainer Bill Robinson has been hit with another positive drug test, less than three months after he returned to racing following a retirement of more two years and a ban at Woodbine Entertainment Group's tracks for more than 11 years for repeated drug violations.
Nickle Bag, a five-year-old gelding owned by Linda Loyens and brother-in-law Harry Loyens, tested positive following its last race, May 30 at Mohawk Racetrack. The horse finished seventh by six lengths in a field of eight in a $34,000 Preferred race, sent off at more than 17-1 odds.
Speaking to Harness Racing Update, the 68-year-old Robinson said he has been told by the Ontario Racing Commission that the horse tested positive for ephedrine, which is commonly found in cough medicine to treat coughs, congestion, sore throats and air irritations due to colds, flu or hay fever.
"I can't explain where it came from, I can't explain who gave it," Robinson said. "We (have done) nothing wrong here. These horses, I'll just tell you straight up, when I came back they were racing like they came out of their mother. I didn't want to take any chances. This is just a total shock and I'm not over it yet. This is the most serious thing that has ever happened to me. It couldn't be any worse."
Robinson was slated to talk to the Ontario Racing Commission judges Thursday night at Mohawk Racetrack – he has a horse, Machnbyrd Princess, in the final race on the card – at which point he will find out more about the matter, in particular the length of the suspension for the positive and whether he can ask for a split sample or appeal.
When asked if he will want to fight for his right to continue to race, he said yes but added: "This is going to be a tough fight. I don't know what (WEG) is going to do. If I can't race at (WEG), it's over. You can't race at these small tracks. It's the beginning of the end racing at these small tracks."
Nickle Bag, which had won five of 20 races and more than $155,000 this year, has been suspended for 90 days, which is normal procedure for a positive test. Nickle Bag started to flourish as a four-year-old, racing 47 times, winning 11 and earning $226,070. He was trained by Robinson's son, Shawn, throughout his career until his father ended his retirement, largely because WEG allowed him back.
Shawn exited the business, and his father began training the stable and had immediate success with the horses. Nickle Bag took a career mark of 1:49 4/5 in his fifth-last race.
The owners were so enthusiastic about the horse that they nominated him to the Canadian Pacing Derby (August 29 eliminations) and the Breeders Crown, October 17 (elims).
Harry Loyens told Harness Racing Update he hadn't had a chance to talk to Robinson because he'd been away at his cottage.
"I have no idea what happened," Loyens said. "Bill has always done a good job and I like the horse. I don't know what else I can say until I talk to Bill. He might appeal this. I can't make any statements just based on hearsay."
Robinson has turned over the horses he is training – about 20 in all – to some other trainers. He was able to race Machnbyrd Princess because it had already been entered prior to the positive test. One of his horses, Good Friday Three, owned by William A Mackay, David Serwatuk and Robin Watts, is entered Saturday at Mohawk in a division of the $75,000 Somebeachsomewhere Stakes – a major tuneup for the North America Cup elimination races – for three-year-old male pacers. It has been turned over to trainer Robert Fellows.
"I shouldn't have to go through this," Robinson said. "In my own mind, we did nothing wrong. Something went wrong along the way. I'd like to apologize to the horse industry and WEG. That's very important. We shouldn't have to read this. I was just getting back in the groove. I was just starting to enjoy it. To get something like this, it's unbelievable.
"I was just starting (to get rolling). I didn't set the world on fire, but it wasn't bad, either. It was good. It's tougher now than it was years ago."
Robinson has 13 wins, 14 seconds and 15 thirds in 102 starts and earnings of almost $300,000 since his return. In his final two years before retiring, he only had 95 starters.
There were owners who supported Robinson all along during his absence and were there when he wanted to start again.
"I've got Tom Hill (as an owner). What a perfect gentleman he is and he knows the horse business," Robinson said. "We get along really well. I get along good with Bob Hamather. That's all you need. Good owners and good horses. You've got to have good owners. I've talked to them all, but there's not much you can say. I don't want to beg anybody for anything. They are shocked. I think they know I had nothing to do with it. We're on such a strict schedule around here. I was in complete shock when it happened. I hit the floor when I got the message. It's bloody well embarrassing. People must know I would never, ever try and do that – not with the situation I was in.
"I don't want to say it was sabotage because I don't know." WEG banned Robinson in November, 2003 after one of his horses, Flight Plan, revealed a reading beyond the prescribed limit for TCO2 (Total Carbon Dioxide). On December 20, 2003, the ORC slapped Robinson with a five-year suspension and a $100,000 penalty. He appealed it, and the matter led to a series of four separate ORC hearings in which Robinson tried to get WEG to overturn its decision. On April 20, 2004, Robinson agreed to suspensions totaling 27 months and a fine of $125,000. Robinson set a North American record with more than $11 million in earnings in 2002. The next season, his stable won more than $10.8 million. He turned the horses over to his sons, one of whom, Brett, had a career high of more than $3 million in purse earnings in 2001. But he was slapped with a 10-year suspension and a $40,000 fine in August, 2007 after one of his horses tested positive. He subsequently exited the business. Shawn continued to train until he decided to leave when his father returned to training.