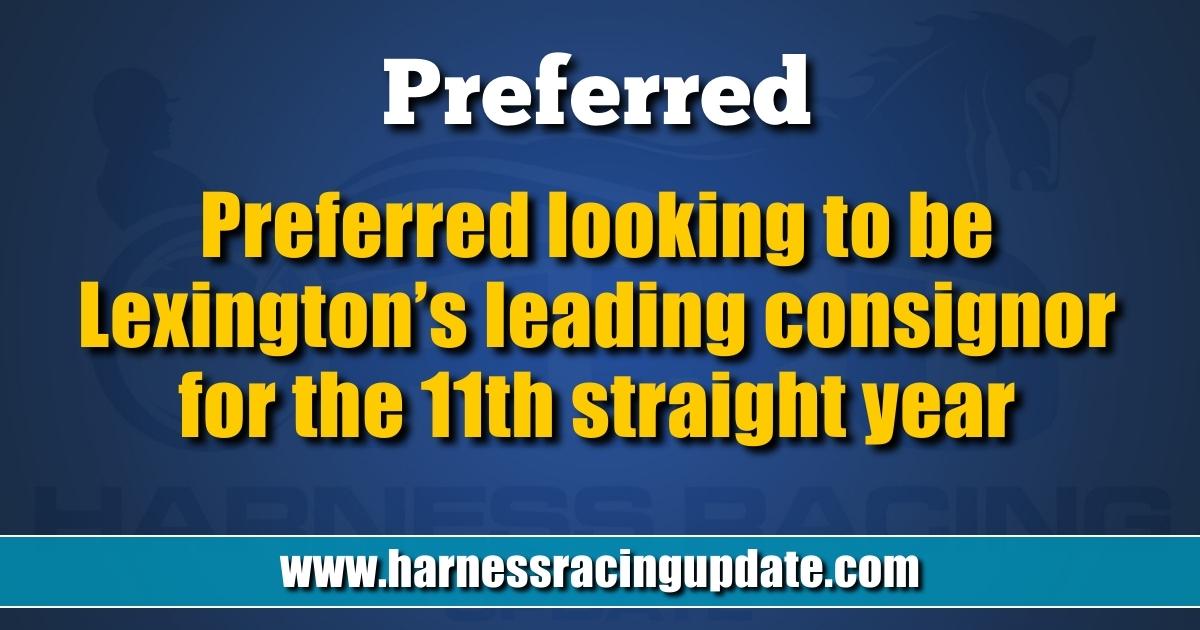 Preferred looking to be Lexington's leading consignor for the 11th straight year
by Dave Briggs
At last year's record-smashing Lexington Selected Yearling Sale, Preferred Equine led all consignors with gross sales of $11,261,000 for 145 yearlings sold. It was an all-time Lexington record for David Reid's agency. Preferred has been the sale's leading consignor by gross in each of the last 10 years.
For this year, Reid said Preferred is, "very strong in all four categories. We have tremendous pacing fillies, tremendous pacing colts. We have a tremendous offering of both trotting colts and fillies – Walners, Chapter Sevens, Tactical Landings. I'm very happy with all categories and I think we have a deep consignment in all of them, which is very typical of Preferred, because we represent so many individual breeders. I'm very excited for the offering this year.
Reid said Preferred will sell a number of yearlings from first-crop sires such as Tall Dark Stranger, Papi Rob Hanover, Cattlewash, Gimpanzee, etc.
"When our inspection team was out in the spring and early summer, I think we felt the first-crop sires have had a pretty good representation. We were pleased with what we saw in all the first-crop sires. Coming into it, I think that's all you can ask for," Reid said.
Preferred will sell nearly 150 yearlings over five days. Due to the fact Preferred represents so many breeders, Reid does not like to tout some yearlings over others. But, he said he is selling quality yearlings for all levels of buyers.
In the last 10 years, Preferred has sold just over $80 million worth of horses at the Lexington sale.