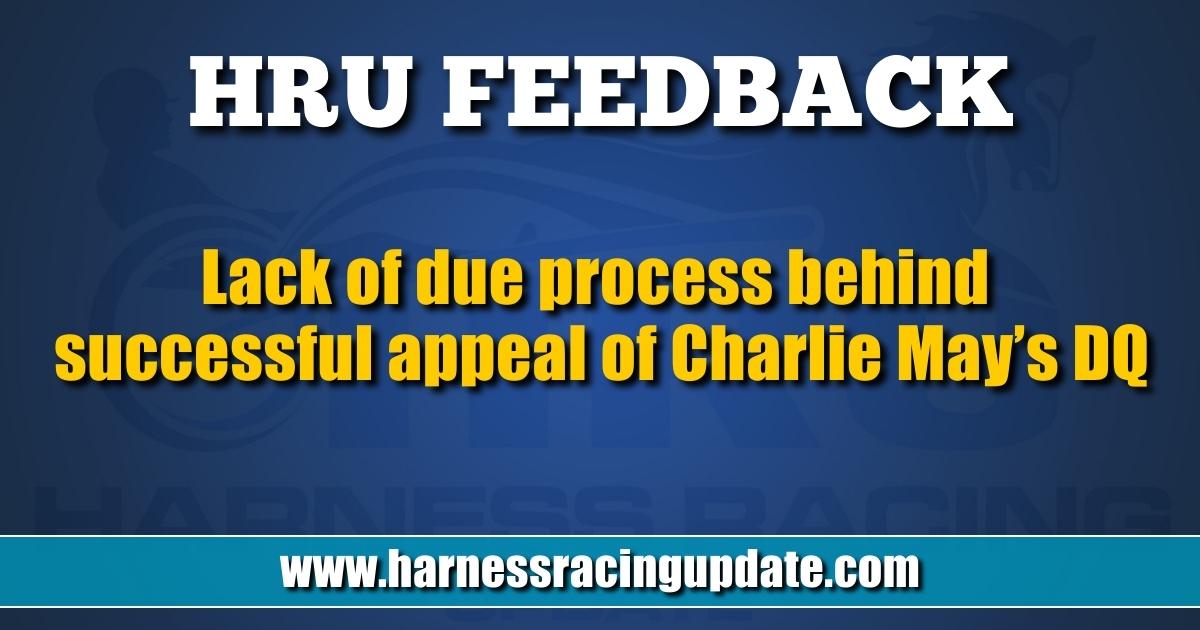 Lack of due process behind successful appeal of Charlie May's DQ
After a lengthy decision process, Don Tiger's appeal of Charlie May's disqualification in the 2021 Meadowlands Pace has been confirmed. It is important to note that the basis for the appeal was not whether the disqualification was right or wrong but that the judges made a decision without due process specifically the input of the drivers involved. The judges cannot be faulted as the policy in New Jersey to forsake driver input since reliable responses are few and far between was a directive from the New Jersey Racing Commission.
Experienced presiding judges can utilize the replay and ask questions of the driver that often will provide information important to the decision making process. The presiding judge at The Meadowlands was qualified to include and dissect these conversations. I have had inquiries where talking to the driver provided information that was not clearly defined on the video e.g. broken equipment or getting hit with a pulled shoe.
I hope this decision will impress on the racing commissions that gathering all the information available whether on or off the track is an absolute. Interpreting replays are always included in racing officials' seminars. The course needs expand to provide guidance regarding how to conduct corresponding driver/jockey interviews.
Art Gray / Gray & Assoc Consulting