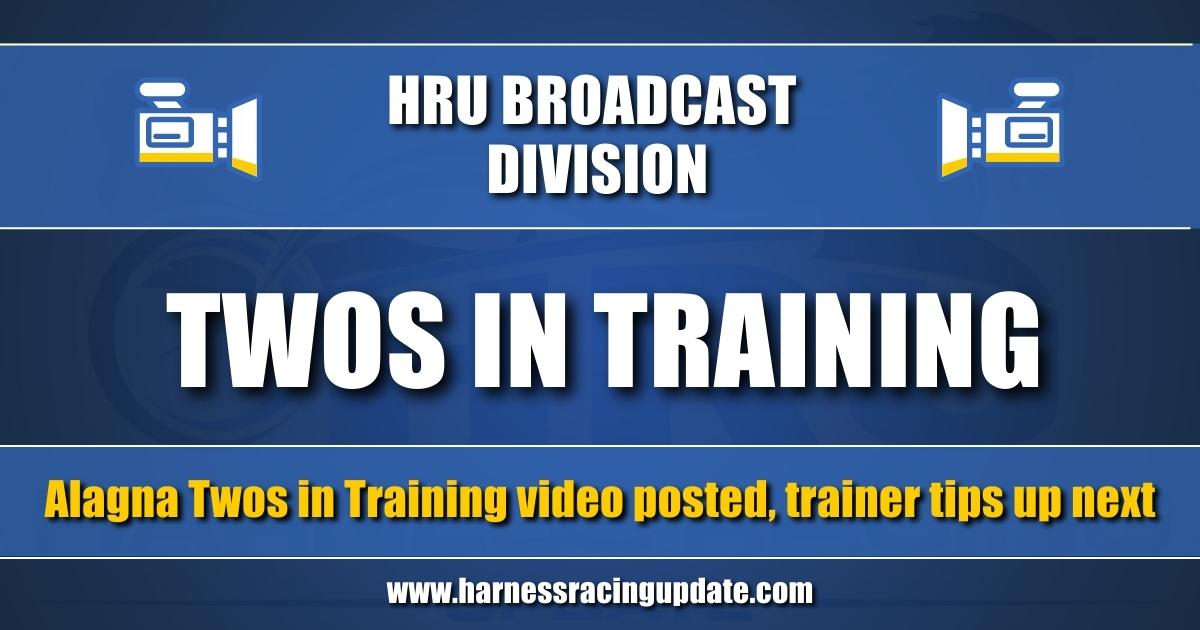 Alagna Twos in Training video posted, trainer tips up next
HRU's 2022 Twos In Training video series continues in earnest.
by Dave Briggs
HRU's Broadcast Division is proud to announce more of its 2022 Twos in Training videos have been posted. A video featuring trainer Tony Alagna speaking to Heather Vitale
is available for viewing now.
That video can be watched here: www.harnessracingupdate.com/twos-in-training-2022/. That's also where the schedule for future videos is posted, including one featuring advice for training babies from 14 trainers that spoke to Heather Wilder in Florida:
Perry Simser, Chuck Sylvester, Howard Parker, Hannah Miller, Dr. Richard Mather, Wilma MacKenzie, Carter Pinske, Ron Potter, Todd Luther, Billy Herman, Charlie Norris, Dan Altmeyer, Howie Okusko and Kelly O'Donnell. That video will debut tonight (April 29) at 7 p.m. (Eastern).
Special thanks to Winbak Farm Canada for sponsoring that video.
Previous Twos in Training videos are available for viewing on HRU's YouTube page here (please subscribe so you don't miss an episode):

www.youtube.com/HarnessRacingUpdate
and Facebook here:

www.facebook.com/harnessracingupdate/videos/