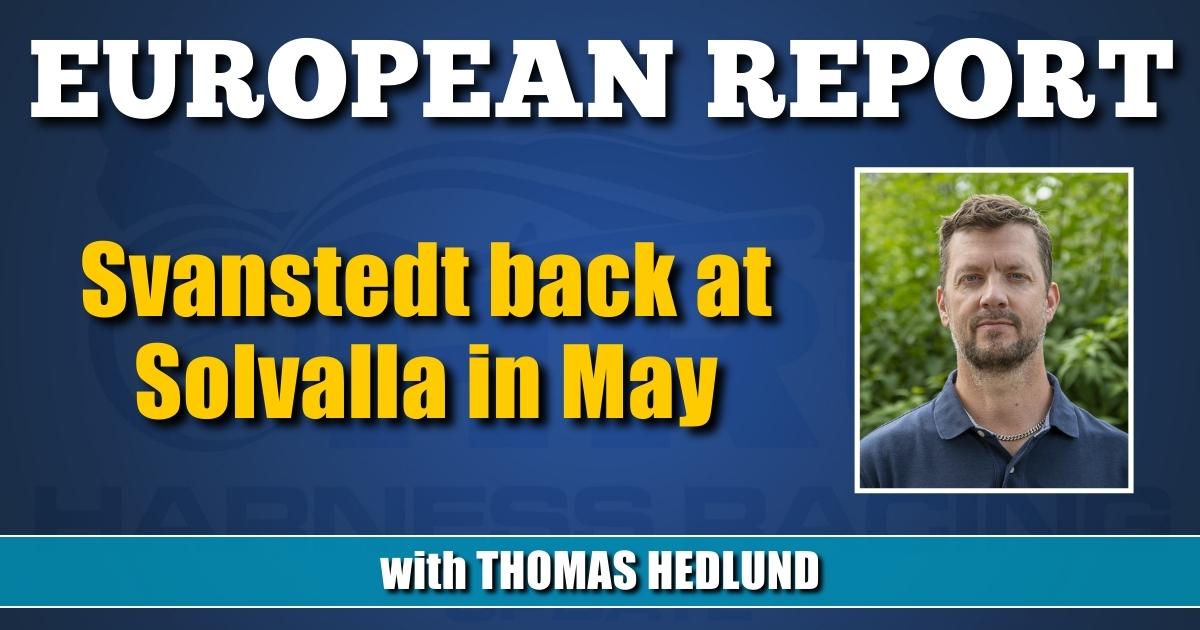 Svanstedt back at Solvalla in May
by Thomas Hedlund
Åke Svanstedt-trained Back Of The Neck (Ready Cash) will cross the ocean and race at Solvalla in late May. The 5-year-old trotter received an invitation to the Elitloppet last week and Svanstedt will try to claim his third victory in the prestigious mile race.
Svanstedt won Elitloppet for the first time in 2004 with Gidde Palema and succeeded with Torvald Palema in 2009.
American trotter Resolve (Muscle Hill) made two attempts (runner up in 2016 and 2017) in the Elitloppet during Svanstedt's American journey and in May the popular trainer and driver will face the great Solvalla audience once again.
With Back Of The Neck traveling from America, an opportunity for another North American trotter to join the journey to Stockholm opens up and there are some probable horses that may be interesting for Solvalla to invite.
The aircraft that will bring Back Of The Neck over the ocean can transport two horses, so there is hope that racing fans at Solvalla can look forward to see more than one contender from the North American armada of older trotters.
HORSES SET FOR ELITLOPPET 2022, SO FAR:
Don Fanucci Zet — Sweden (Title defender)
Etonnant — France
Vivid Wise As — Italy
Back Of The Neck — USA