by Murray Brown
For Shelly Grieco, life has never been without horses. She was baptized as Michelle, but to her recollection, she has never been addressed or known as anything but Shelly.
Her father, Mike, was a trainer on the Buffalo/Batavia circuit for as long as she can remember. Her parents were divorced when she was quite young. She spent most weekends with her dad and started working for him, mostly on weekends. She absolutely hated it.
That was almost certainly because the bulk of her work was of the scrub variety with relatively little contact with the horses themselves.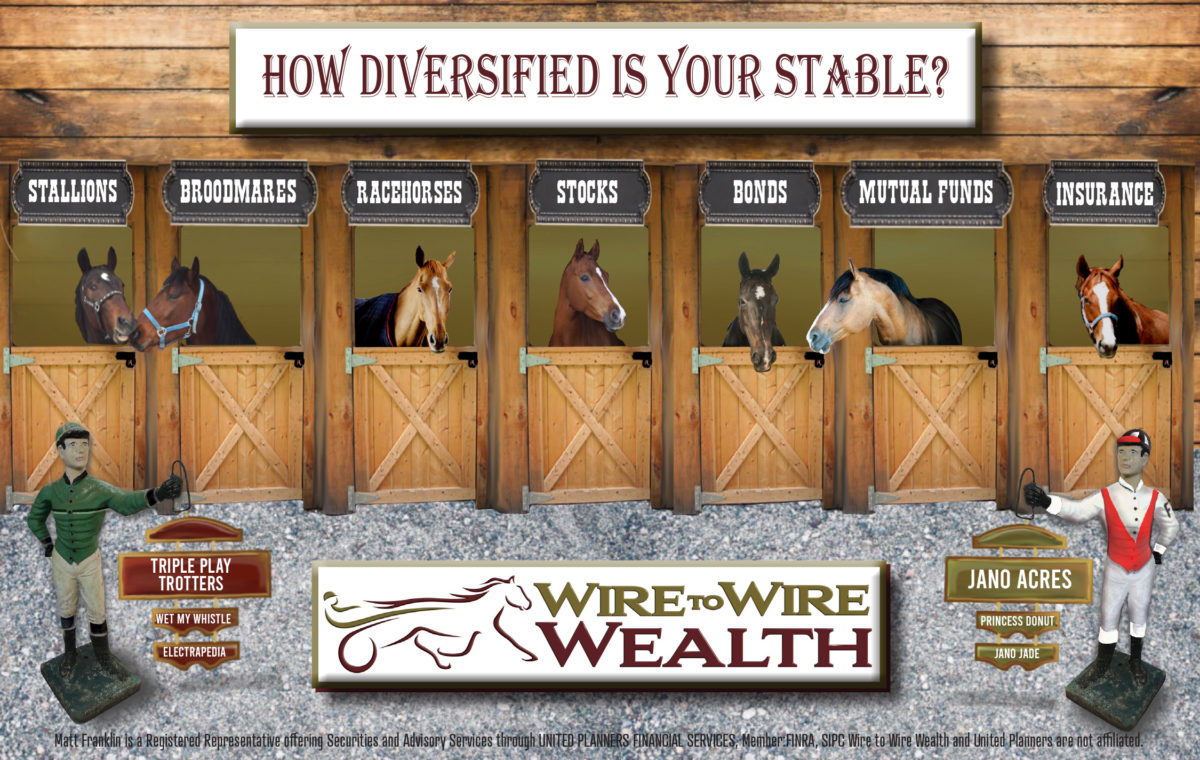 She recalls being at a disadvantage because she was a lefty (something shared with yours truly). She would wrap each horse's bandages the "wrong way" because she was a southpaw. When the regular grooms took over they would have to rewrap the bandages. After a few lessons from several grooms, she learned how to do it the way a right handed person would.
Her dad moved from the region around 1990. Shelly remained with her mom and her family. She would work summers with the horses. In fall and winter, she attended the University of Buffalo where she completed her first three years of schooling. She was unable to get the majors she wanted, so she left school to spend the rest of her life with the horses.
Her first full-time job was with western New York trainer Joe Sarago. As with many devoted caretakers, especially those of the female variety, she had a problem working with a stable of mostly claiming horses. She cannot recall a horse under her care with which she did not fall in love.
It's very difficult to have that affection with a stable of claimers. It's often a case of now you have them and then you don't.
From working in the Sarago stable, she went to work for Chris Oakes. There was some relief found there. Although Oakes did have claimers in his stable, he also had some young horses who were destined to remain in her care for a longer time than the claimers were. She stayed with Oakes for five years.
After a particular cold winter, Oakes said he had enough of the western New York weather and was moving his winter operation to Pinehurst.
For a young Shelly Grieco, Pinehurst had two things: golf and old men. Neither of the two interested her.
She decided to take a crack at New Jersey, then and still the place where most of the best horses, horsepeople and stables are located.
She moved there before Christmas in 1996.
She first went to work for Monte Gelrod and then for Ron Coyne. She looked upon both of them as being very good horsemen who kept immaculate stables.
Shelly looks at herself as being somewhat of an OCD afflicted person. Everything has to be spic and span and being organized could be her middle name. She fit in perfectly with those two stables.
The life of a caretaker can be somewhat nomadic. It's just part of life on the racetrack. There are very few, if any, grooms who have been doing it for any length of time who have stuck with one job, unless perhaps family relationships kept them there.
In late 2003, wanderlust struck. Shelly was quite happy working for Coyne, but decided she needed a change of scenery.
She approached Linda Toscano looking for a job. Toscano said, "Sure, just so long as it's okay with Ronnie Coyne. I need to speak with him first." It was close to Christmas which Shelly always spent at home with her family. It was agreed that she would start working in the Toscano stable after the start of the New Year in 2004. She has been there ever since.
It was the ideal situation for Shelly. The stable was composed almost entirely of 2- and 3-year-olds, so it was likely that all the horses with which she had been entrusted would be with her for a reasonable amount of time. Linda and her partner Brad McNinch are among the nicest people, not only in the horse business, but on the entire planet. Despite being a Maple Leafs fan, McNinch is one heck of a great guy. In addition, and perhaps most importantly, they are great animal lovers. Their horses and pets are treated with the love and care that they deserve. An added bonus is that Toscano's group of owners are among the finest people ever put together under one awning.
It was while working for Toscano that Shelly met the number one love of her life, a critter by the name of Market Share.
Shelly, let's start with Market Share. There are very few caretakers who are ever lucky enough to have a horse as great as Market Share. Tell us about him.
"He was more than a great horse, which he most certainly was. He was my soulmate. He could read right into me. When I was down, he knew it and always managed to bring me up. When we were going to race, he would put his game face on and knew it was all business. He did everything, both on and off the racetrack, right.
"Linda first gave him to me as a yearling. I loved him from the start. He trained pretty well early, but not spectacularly. As many young horses do, he got a little sore and Linda wisely turned him out. When it was time to bring him back in, I wanted him back. Linda asked, 'Why? He's a Revenue. How good can he become? Pick something better.' I said I didn't care about that. I loved him and wanted to be part of his life. In terms of how good he could become, little did we both know.
"When I first got him, I was just recovering from a broken collarbone. I was still pretty sore. Markie just knew there was a problem. Instead of me treating him with kid gloves, he did the same for me. He was a big part of the reason why I was able to come back reasonably sound. We spent seven great years together. He's the kind of horse that needs to be occupied. Right now, he's at Southwind Farms helping to raise a group of yearling colts each year. As with everything he has always done, he is spectacular at his job. I go visit him occasionally. Of course, he knows me immediately."
Let's talk about some of the good horses that you've taken care of.
Washington VC
"He was my very first really good one. One of my fondest memories is of taking him to The Meadows to race in The Adios. The atmosphere was incredible. There was a huge crowd there. The people came out to see a great card of racing highlighted by the Race for the Orchids. Back then, it was a two-heat affair with eliminations and then a final. We won our elimination and then came back for the final. Dare I dream? Blissfull Hall was the overwhelming favorite. But our horse driven by hometown favorite Dave Palone won it for us. It was David's first Adios win. Everybody was so excited. The atmosphere was tangible."
At Point Blank
"We had him in the Meadowlands Pace. He ended up getting parked every step of the way and only missed by a nose to Dream Away."
Uva Hanover
"Not quite the horse on the racetrack as some of the others, but he had a whole lot of personality. One of the saddest days in my career was when he was sold at the Winter Sale at The Meadowlands."
You've been with Linda for a very long time, much longer than you've ever worked for anybody else. What can you tell me about being with her?
"She's a great person in every way. She's a great boss to work for. She's a great teacher and also a most kind and considerate person. She cares about not only her horses, but also about everybody on her team. Speaking of her team, she and Brad make a great combination."
You are most obviously, a great person with horses. You care about them and do an excellent job. Have you ever thought about going on your own as a trainer?
"I have never considered doing it. I have enough problems with stress in taking care of and bringing the ones I take care of to the races. I know I couldn't handle the increased stress and responsibility of training and dealing with help and owners."
Speaking of owners, you've mentioned more than once, that through the years Linda has probably assembled the greatest group of owners ever put together. To a very large extent, most of them have stayed with her through good times and the occasional bad ones.
"They are terrific. I've met them all with the exception of Richard Young who lives in Florida. Without exception, they are a kind and caring group of people. Just look at the names Richard Gutnick, Ken Jacobs, Marty Sternberg, Andy Cohen, Gordon Banks, the Katz brothers, Mark Hanover. I'm sure I've left off some. Without exception they are wonderful people, some of who I consider as almost family."
Speaking of family, you mention them often. They seem to be as they should be a great part of your life.
"There are times when I get dreadfully homesick. I desperately want to be home sometimes. I always go to Buffalo for the Christmas holidays. If the stable is racing at Buffalo or Batavia I try to get included so I can make a brief visit. This isn't an easy business, though. When my nephew was going to be baptized we had to juggle the dates so that they didn't interfere with Markie's racing schedule. If you don't love doing it, this is a very challenging profession, both physically and mentally. It's especially difficult when you are racing one at night and don't get back home until the early morning hours and know that very shortly you have to get up and feed and take care of five others back at home."
What's life like for Shelly Grieco on a normal day?
"Just about every stable in New Jersey is looking for help. Normally, I would take care of five horses. Because of the help situation, I've now got six by the head. Things have changed. When I worked for Monte Gelrod, the maximum number per groom was four. With Linda it's usually five. In addition to the normal five, I have Stone Hanover, a 5-year-old that we are racing for Joe Pavia until Joe ships north. I call him 'the old man' even though he is only a 5-year-old. That's because the five others consist of four 2-year-olds and a 3-year-old. Like they say, everything in life is relative."
What do you enjoy doing away from the horses?
"I enjoy playing tennis with friends. Because of the COVID situation, I've been at home more than I've ever been. I've taken a liking to and enjoy cooking. I love seafood, especially scallops. I've thought about maybe attending a cooking school. I do enjoy my vino a whole lot. It has a way of helping me to relax."
Have a question or comment for The Curmudgeon?
Reach him by email at: hofmurray@aol.com.