"When I'm put up to drive I have a huge responsibility to everybody connected with that horse, most importantly the public, to do the very best I can with it," said the star driver.
by Murray Brown
Yannick Gingras was born and raised in the small town of Sorel, QC, approximately 40 miles from Montreal. His father Raymond and grandfather Marc were successful driver/trainers on the Quebec and Eastern Ontario circuit.
Although raised with horses and horsemen, Yannick never really had the great love and appreciation for horses and horse racing that he has today. His first love in his formative years was hockey. He played and followed it assiduously throughout his early life. He still is a great fan of the sport and follows the fortunes of his beloved Montreal Canadiens on a daily basis
His hockey "Jones" is still somewhat satisfied by following the exploits of his 15-year-old son Jaiden who has played in organized leagues from the time he was first eligible to do so.
In his teens, Yannick realized that he wasn't quite good enough to ever play in the National Hockey League. He decided that it might be wise to focus on something else that he knew something about. That was horses and horse racing.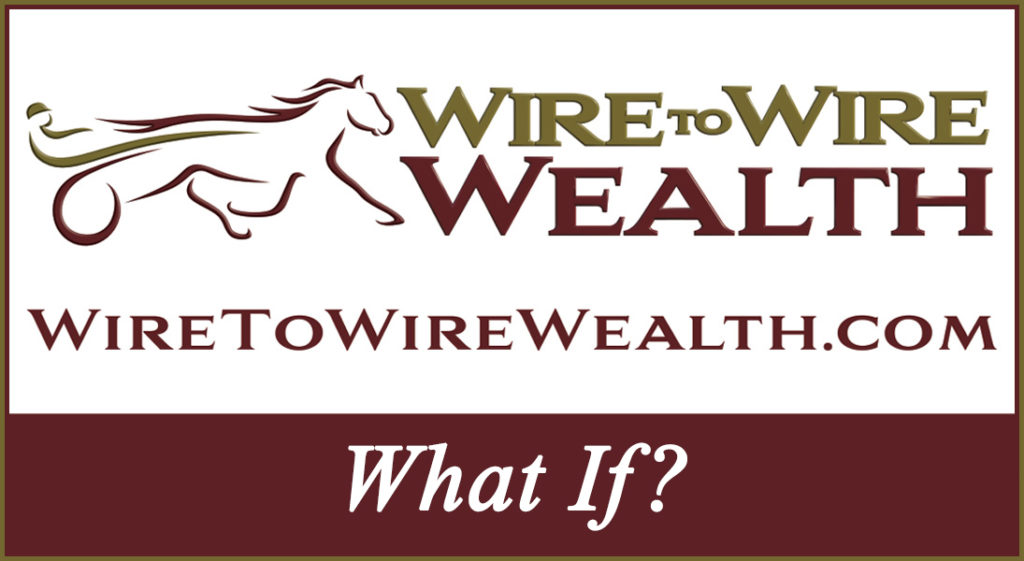 Yannick follows in the history of numerous fellow French Canadian horseman such as the Filion brothers, Michel Lachance, Luc Ouellette, Lucien Fontaine, Gilles Gendron, Marcel Dostie, Daniel Dube and many others who achieved success on Canadian soil and then went to the United States to ply their trade.
Yannick decided to do it in a much quicker and more expedient fashion.
For all intents and purposes, he skipped the Canadian part of the journey, although he did drive in some amateur races and spent about six months racing in Canada before going to Yonkers.
His dad also raced a bit at Yonkers while Yannick was there, but decided he missed home and came back to Quebec.
That was not the case with Yannick.
From the beginning he was here to stay.
He arrived as a trainer/driver. He had two cheap horses and to a degree he relied mostly on catch drives to earn a living.
In his first full year of driving at Yonkers in 2001, he won the Fall Drivers Championship at the Hilltop Oval.
In 2003, he was awarded the Dan Patch Rising Star Award.
In 2004, he took his whip and colors across the river to race mostly at The Meadowlands. That season he finished fourth in North America in winnings by a driver.
In 2014 and 2017, he was voted the recipient of the Dan Patch Driver award as the leading driver in North America.
In 2019, he represented the United States in the World Drivers Championships.
He has driven innumerable great horses and world champions, including the 2020 Dan Patch Horse of the Year Tall Dark Stranger.
He presently resides in Freehold, NJ with his wife Vicki and three children, son Jaiden and daughters Addison and Averi.
Yannick, what directed you to come directly to the United States rather than spending some significant time developing your trade in Canada as so many others have done?
"It was a choice between New York and Ontario, since harness racing had in effect shut down in Quebec. I felt that New York would be more friendly to me as a French Canadian who spoke quite limited English. There was some backup and history there with guys like Daniel Dube, Stephane Bouchard and Luc Ouellette. I felt it would help relieve the loneliness factor."
Did you have any difficulties adjusting to a new culture and a new country?
"Not really. I found the I made friends and fell into a routine rather easily. I owe great thanks to Daniel Dube who allowed me to camp out with him until I began earning enough money to make a living on my own. I quickly fell into a routine where we trained in the morning, raced at night and played cards most afternoons. When you are playing cards for money, it's amazing how quickly you learn to speak a foreign language."
It appears as though right from the onset, you hit the road running. You were successful from the very beginning. Any thoughts on why?
"I wasn't really successful from the very beginning. My big break came in the latter part of my first season there when Mark Ford and the late Mike Caruselle began to put me down as their regular driver. It grew from there."
Both your dad and grandfather played a big part in your learning development.
"They were both great teachers, but teachers by example. They both worked hard and paid attention to detail. Like with most good horsemen, if you followed what they did, you would learn the right way to do things. My dad is 68 and he is still working with horses. He works at a riding stable. He's the kind of person who has to keep busy at all times."
You describe yourself as an aggressive driver. Something that I've admired most about you is that regardless of whether you are driving a stone cold favorite or a huge longshot, you are going to give every horse that you sit behind a chance.
"I'm glad to hear that you see that. I'm a very competitive person. I have always been. I recognize that when I'm put up to drive I have a huge responsibility to everybody connected with that horse, most importantly the public, to do the very best I can with it. I hate it when I'm told to just try to get a check, although sometimes that is the best way to win a race."
Do trainers give you instructions on how to drive their horses?
"It's very rare that they do. For the most part they have confidence in the way I drive or they wouldn't have put me down to drive to begin with. Sometimes they do, but almost without exception the race doesn't evolve in the manner that they or even I thought it might. There was one former pretty good driver who liked to choreograph the race before it took place. I'd listen, but inevitably I'd have to drive the race as it came to me, rather than follow his instructions."
Let's talk about some of the great horses that you have driven.
Male pacers
"I'm guessing that most people would assume that the best one is Tall Dark Stranger and they'd probably be right, but it would be very close between him and the old man, Foiled Again.
"I don't believe we ever got to see how great TDS really was. When he won in 1:47.1 at Lexington, I had him shut down for most of the stretch. There is no doubt in my mind that if I had got after him, he would have paced in 1:46 or maybe a tick faster that day.
"Foiled Again was one in a million — a dream horse. He kept doing it over and over and over. He had remarkable ability and a remarkable constitution. The harder you raced him, the better his ability to come back. His win in the Breeders Crown at Pocono Downs is still my number one thrill in all my years in the sport."
Male trotters
"Most would say Father Patrick and they would be right. But Southwind Frank would be in the conversation. I would say that they were close to equal as 2-year-olds. Father Patrick was better at 3, but Frank was sick just about all of the season, so what we saw wasn't what he likely could have been. I really messed up in Father Patrick's Hambletonian. I've relived the race numerous times in my mind. If only I had eased him out of the gate instead of rushing him which led to his break. There is no doubt in my mind, that he was the best horse that day and would have won if I hadn't messed up."
Female pacers
"1. Darlins Delight — She was my first great horse and I absolutely loved her. I look back and wish that I had her now, rather when I had her. I made some mistakes when driving her, but she was so great that she could overcome them. 2. Warrawee Ubeaut. 3. Youaremycandygirl. 4. Lady Shadow. 5. Kissin In The Sand."
You've arguably driven more great female trotters than all your contemporaries combined. How would you rank them?
"1. Mission Brief — When she was on her game, she might very well have been the greatest trotter, male or female that I've ever seen or sat behind. 2. Manchego. 3. Hannelore Hanover. 4. Atlanta. 5. Maven. 6. Arianna G."
If you owned and trained a very good horse that is in to race for a million dollars and, for whatever reason, you are unable to drive, who are you picking to drive?
"I'd go to Wyoming, Montana, Idaho or wherever the hell he is and get Ronnie Pierce out of retirement for that one race."
In order, who are the five best drivers that you've driven against?
"1. Dexter Dunn. 2. David Miller. 3. Ron Pierce. 4. John Campbell. 5. Tim Tetrick. I think I'd add special acknowledgement to the McCarthy brothers Andy and Todd and a guy that often falls under the radar, Sylvain Filion. But there are so many great drivers out there — maybe 20 or more who could compete on a close to equal footing providing they had the horsepower."
Yannick, I'm appointing you the Czar of Harness Racing. What do you think needs to be done?
"We need to get to work together and all inclusively. There are so many organizations out there going their separate ways and sometimes in different directions — USTA, Standardbred Canada, Hambletonian Society, the various horseman's associations, the state commissions. I'd like to see them all under the same umbrella and work in the same direction. I see where a group has just been formed to discuss HISA and how we should respond to it. Yet, there isn't a single trainer in the group. How can anybody think that people like Chuck Sylvester, Jimmy Takter or Ronnie Burke would not be a benefit to such a group? How can they not realize that it's the trainers who know the horses and their needs best? Funding needs to be taken proportionately from every single segment of the sport."
Let's talk about Yannick Gingras and his life today.
"Harness racing is a very important part of my life, but not the most important. My family is by far the most important. My wife Vicki and three children Jaiden, Addison and Averi are everything that my being revolves around.
"I'm grateful that my chief clients such as Ronnie Burke and Nancy Takter realize that and are empathetic towards allowing me to take the odd Sunday off to spend with my family instead of racing at Chester.
"I'm consumed with racing only when I'm directly involved with it. If I'm not racing, rather than watch racing elsewhere, I'd sooner be watching a hockey game or being a fan at Jaiden's games or watching the two girls ride. I play a little golf, but really don't have near enough time for it."
How has COVID-19 affected you?
"On a personal, selfish level it really hasn't been bad. We observe all the protocols, of course. It has amounted to far less racing, but more time to spend with my family. We enjoy biking and going for walks. I like to cook a little and enjoy eating. I especially like seafood that has a little sting to it, like lobster fra diavolo."
What are your favorite places?
"I love Sweden, especially when the Elitloppet is taking place. Last year, we went to Maui in Hawaii. It was heavenly. We had planned on going back this year, but then COVIDF stepped in. We also spend some time with Vicki's family in Maine. When we were racing Down Under we were treated like kings. The Aussies are a breed unto themselves. They have to be the greatest fun lovers and partiers on earth."
What does the future hold for you?
"One day at a time. I just hope to keep on keeping on."
Have a question or comment for The Curmudgeon?
Reach him by email at: hofmurray@aol.com.