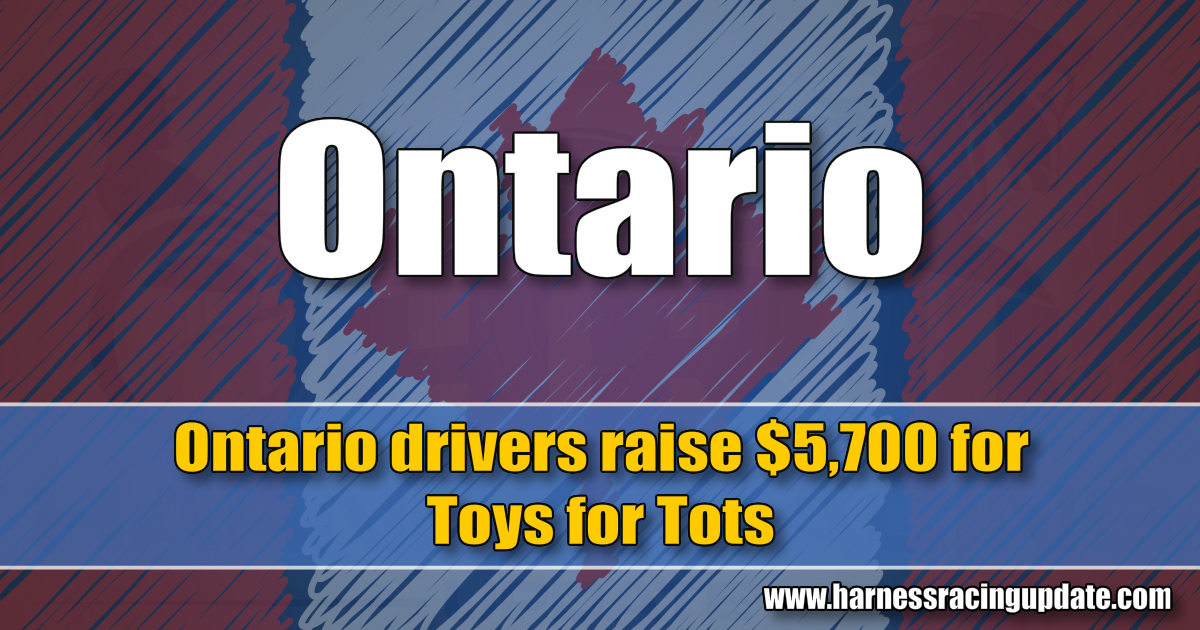 Ontario drivers raise $5,700 for Toys for Tots
photos by Claus Andersen
The inaugural Annual Drivers' Holiday Challenge held Sunday (Dec. 20) at The Raceway at The Western Fair District in London, ON raised some than $5,700 for the Toys For Tots charity. Drivers donated their fees from the card and the track matched those donations.
As well, driver Trevor Henry and his wife, Shannon, organized a toy drive that took in over 300 toys.
Drivers Bob McClure and Marc St. Louis Jr. each earned 87 points and tied for first place in the driver challenge contested over the 11-race card. Colin Kelly finished third with 84 points. Drivers Doug McNair, Louis Philippe Roy, Tyler Borth, Scott Wray and Henry also participated.