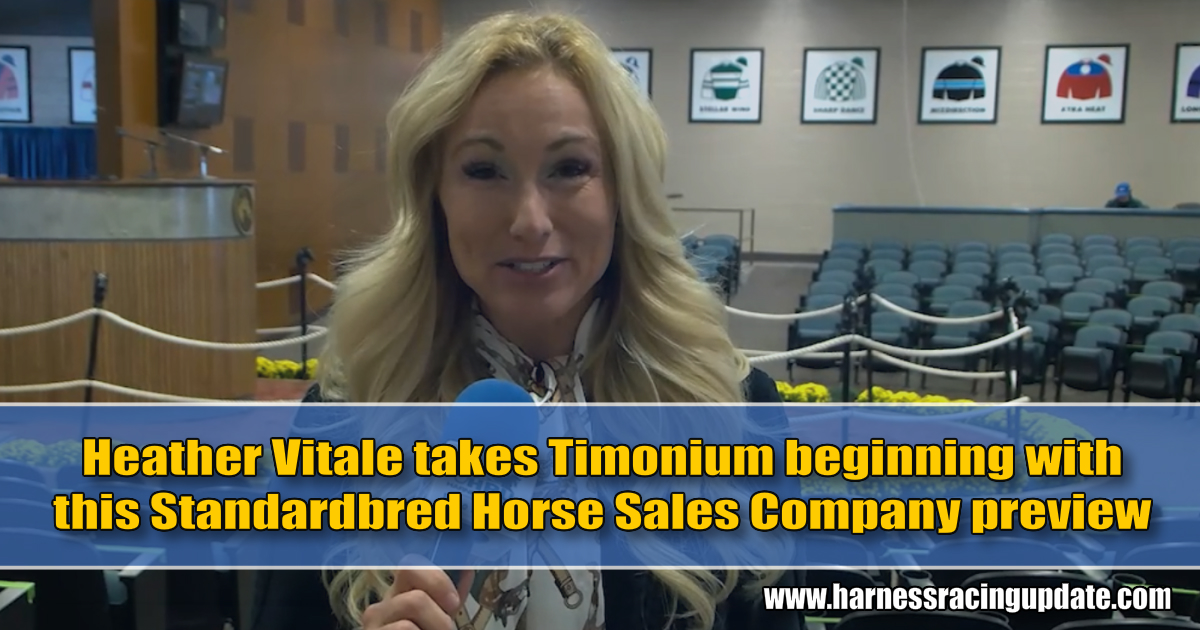 Heather Vitale takes Timonium
HRU is pleased to present video coverage of Standardbred Horse Sales Company's yearling and mixed sale every evening after each sale session, beginning with this special sale preview.
by Dave Briggs
The HRU broadcasting team of Heather Vitale and Aaron Re is in Timonium, MD, temporary home of the "Harrisburg" sale to cover each session of Standardbred Horse Sales Company's auction, beginning with this sale preview available for viewing on our YouTube page and on our Facebook page.
Many thanks to the connections of Green Manalishi who begins his stallion career in 2021 standing at Tara Hills Stud in Port Perry, Ontario. Green Manalishi is the sponsor of all six HRU Timonium videos.
Each night, Vitale and Re will prepare a video summary of each sale session that will be available for viewing that night — or the next morning along with a new edition of HRU.
Don't miss a video, subscribe to our YouTube page now and get notified when a new video is posted.