by Murray Brown
It's December of 2011. By just about every possible measurement, you have the world in your hands.
You are the chairman of Osler, Hoskin and Harcourt, the largest and perhaps the most influential law firm in all of Canada. Almost 500 attorneys work with you and your name is on top of the firm's stationery. You have a wonderful family, two sons, a daughter and the greatest wife you could possibly ever hope to have. Money will never be an issue for you or your family. Then everything changes in an instant.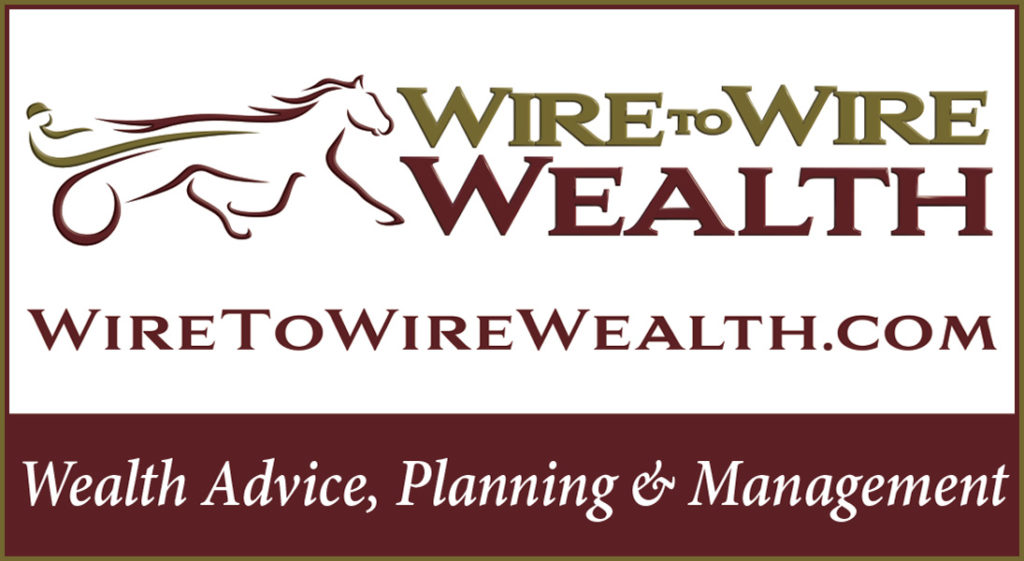 You and your family are on a skiing vacation in Vail, CO.
Although you are an accomplished skier, you fall hard and awkwardly on an icy knoll and slide off the trail into a tree.
So quickly does this life of ours give one a kick in the ass.
Not only are you critically injured, there is doubt that you will live. But if you do, it will be impossible that you will be able to function physically as you once did.
Thus, Clay Horner, the chairman of the board of Woodbine Entertainment Group (WEG) was faced with the greatest battle of his life.
"For the first two years after the accident, all my efforts were directed towards becoming functional physically," Horner said. "I reached the point where I was quite mobile and was able to walk up to two miles, but the pain, especially on the upper left side of my body was intolerable. I just couldn't handle it. Together with my doctors, we decided that an operation which was designed to alleviate the pain was in order. The operation worked. I wasn't in extreme pain anymore. But I had also lost some of the hard earned gains I had made in terms of being mobile and physically functional. I determined this was the way it was. Hopefully, it would improve again, albeit at a slower pace."
He needed to get back to doing what he did best – the mergers and acquisitions aspect of law.
In the space of a few years, he was again leading three of the most significant mergers and acquisition deals made during that decade — the merger of Wendys and Tim Horton's; Shoppers Drug Mart and Loblaws and the takeover of Cirque de Soleil by TPG Capital.
Those were the kinds of business page headline deals he had been leading for 20 years. But it was even more satisfying to be doing it after such a battle. Deal making had changed and the largest deals were now being made taking more advantage of technology without the need to be in the same boardroom.
These weren't near the biggest or most important deals in which he had been involved, but they went a long ways towards showing him that he still had the ability to do what he had been able to previous to the accident.
Interestingly enough, Horner said that none of those deals went the way the various parties expected them to end.
The same applied to the approximately 1,500 other deals with which he has been involved. There was always some give and take involved.
He then decided that he had done enough in that area of law.
Horner had been a director of WEG since 2002. When David Willmot was CEO and chairman, Horner became vice-chairman. When Jim Lawson became CEO, Horner ascended to the role of chairman.
Speaking of Willmot, Horner said that if not for him and the late Bob Anderson, harness racing would still be the redheaded step child at WEG. Through their efforts, the breeds have reached parity. It is now a 50 per cent partnership between harness racing and the thoroughbreds.
The life of Clay Horner began in the tiny Quebec town of Shawville (population 1,487).
His mother, Evelyn, was a school teacher and his dad, Brent, was the advertising manager of several small local newspapers.
As small as Shawville was, it had what was called a horseman's driving club.
His father had horses, as had his father before him.
Shawville had an annual race day where some of Canada's top horsemen competed; among them were the Filions, the Plouffes, Dr. John Findlay and Dr. Rolly Armitage.
The club's membership included two former presidents of the Canadian Trotting Association — Dr. Armitage and Hugh Proudfoot.
Horner recalls walking the track prior to the yearling race and ridding it of the stones it had accumulated over the year.
Upon graduation from high school, his dream was to attend Queen's University from which he graduated first in his year's class in the Faculty of Arts.
He then went to the University of Toronto's Law School where he attained the Viscount Bennett scholarship for a Canadian law student intending to pursue graduate studies in law.
This in turn led to him receiving the Frank Knox Fellowship, the first prize in corporate law which gave him a full scholarship to the Harvard Law School plus a prize of $25,000.
Here's a quick timeline of his career from his Harvard graduation:
1986 — He was called to the Bar and received a first in corporate law. That same year, he joined Osler, Hoskin and Harcourt, the firm with which he was to remain through the duration of his legal career. Simultaneously, he taught negotiation at the University of Toronto Law School.
In 1990 he moved to New York City as the founding and managing attorney of Osler's New York's law office. That was also the year that he married his wife Robin in Bloomfield Hills, MI.
In 1992, he was named a partner in the firm.
In 1995, he and his family returned to Toronto where they have since resided.
In 1997, he was elected to the executive committee of the firm.
From 2007 through 2016, he was the chairman of the firm, presiding over 475 lawyers and 1,250 employees in six different cities.
In 2010, the International Bar Association named him as one of the 10 leading M & A lawyers in the world.
Through his career he has been involved in corporate deals valued at in excess of $400 billion dollars in 40 different countries.
Throughout his education and the years following, Horner kept up with and was involved in harness racing one of the loves in his life.
His dad had always been content to own the rejects; those that weren't good enough to race at the Montreal tracks Blue Bonnets and Richelieu Park.
Clay and his younger brother, Scott, had higher hopes. They entered the yearling game hoping to get a champion or two.
Duncan MacTavish had become a friend and they asked him to buy a yearling for them. Duncan was going to Lexington and bought them a Tyler B filly for $10,000.
She wasn't much.
They then went to Blair Burgess, who was then a rising star with young stakes horses on the Ontario scene and asked him if he would train a yearling for them. He unexpectedly said no. He wasn't taking on any new clients on the basis that he was running a private stable for existing clients.
The first really good horse Clay had was Fiddlers Fun which he had with Duncan MacTavish. He won a series and the final at Blue Bonnets. Clay remembers going up to Blue Bonnets for the final and then dining at Bill Wong's across the road from the track. Bill Wong's and Ruby Foo's almost next door were the favored destinations of horse owners after they had had a good day or night at the races. If one had a particularly good experience, one might be able to go to Rib N Reef, just down the road on Decarie Blvd.
Duncan's hope was to take Fiddler's Fun to Lexington where he would take on and hopefully beat some of the best 2-year-olds in North America.
As with many dreams, this one did not come to fruition. On arrival in Lexington, Fiddler's Fun got sick.
At 3, he came back well and set a track record at Mohawk. They were offered lots of money for him. But to paraphrase Mrs. Helen Buck when she said no to an offer of a million dollars for her great star Overtrick: "There are lots of people who have a million dollars, but I'm the only one who owns Overtrick." They were not offered anywhere near a million for Fiddlers Fun, but they wanted to still be his owners.
"Of all the trainers I've had, I guess we've had the most success with Stew Firlotte. Our first horse bordering on greatness was His Mattjesty. He earned more than $800,000 as a 2-year-old and won the Breeders Crown.
"Stew was a great person and a great horseman, but wasn't the very best business man. Sometimes his bills would arrive as much as three or four months late.
"Perhaps the most wonderful person I've known in or out of the horse business is John Fielding.
"It's kind of strange. We were partners on a horse Daylon Trooper who earned lots of money for us and we had never met. If there is a finer person on this planet than John, I haven't met him.
"He has it all. He is highly intelligent, kind and generous, has a beautiful outgoing personality and as he sometimes says, he is one of the luckiest people ever born. I prefer to think that he has made most of his luck. He has a great memory and a tremendous sense or anticipation of what will happen. Most importantly, he is the greatest friend a person could possibly have. I have met numerous wonderful people in my life, but John Fielding is one in a billion."
Let's talk about WEG.
"I consider WEG to be the greatest racing entity in the world. It is patterned after the dreams of E P Taylor who wanted the improvement of racing and the horses in it to be the highest priority. It's wonderful right now, but it's nowhere what it's going to be when Woodbine is completed and there is direct transportation from downtown Toronto to the business and entertainment empire that will be situated there. Eventually, something similar, but perhaps on a smaller scale, will take place at Woodbine-Mohawk."
Is it correct that you are very proud and pleased with the efforts of Jim Lawson, Jessica Buckley and their respective staffs?
"Both of them and the people they have working with them are All Stars. They are both extremely hard workers and highly intelligent. The future of WEG is in great hands."
How about Clay Horner's racing interests today?
"Right now on both the racing and breeding fronts I am more involved than I've never been. Together with David Willmot, we own Cabrini Hanover, a couple of her daughters and some of their yearling and sucklings. It's kind of amazing how quickly one's numbers multiply when breeding horses.
"I've got parts of a dozen or so that are in training or racing right now.
"Although he hasn't quite yet got it all together, I think that Mayhem Hanover (who qualified for the North America Cup final last night with a third-place finish in his elimination) has the potential to be one of the best horses we've ever had. He is the 19th horse from that immediate maternal family that we've been involved with. Unless things change quite significantly, I doubt that he will be the last."
Let's talk about the trainers with whom you have your horses.
Per Engblom
"My experience with him has been excellent as it has been to varying degrees with all of my current trainers. He is honest and quite low key. He is a good communicator and keeps me well informed as to how my horses are doing."
Linda Toscano
"She is a true professional and is as honest as the day is long. She tells it as it is, which is what every trainer should do, but unfortunately not all do. An added bonus is that her husband Brad McNinch is a Canadian and providing he undergoes the prescribed quarantine period, he can run the stable here without any problems."
Nifty Norman
"He is an extremely hard working guy, who from my experience with him has been spot on with his assessment of any horses that I've had with him. This is actually my second go around with Nifty. I was partners with Bill Perretti on a good filly that Nifty was training for us. I hadn't heard from Nifty for a while, so I called him to see how my filly was doing. Nifty said, 'I haven't had that filly in a couple of months. Perretti took her away and gave her to Greg Peck.' I owned half the filly and Bill changed trainers without even telling me. But that's just one of many Bill Perretti stories."
Gregg McNair
"He is a wonderful and experienced horse trainer with a great temperament. He really cares a great deal about his owners and strives to keep his bills as fair as he possibly can."
John Kopas
"Johnny is a wonderful professional. We've had a few good horses together and done pretty well. He is a gentleman in every respect."
Brett Pelling
"Brilliant and articulate. He would have excelled in everything that he tried. He is focused and extremely smart. I had a very talented horse called Articulator who was functioning at a level far below his ability. I called Brett and asked him if he would take the horse and see if he could help him. Brett knew the horse and said that he'd take him for a month and see if he could help. If he couldn't help, he'd send him back and there would be no bills. After the month, I spoke with him and he said that he COULD become what he was meant to be, but he would have to start all over with him as though he were a yearling first learning his lessons. He did that and within a relatively short period of time he was functioning at a very high level.
"Brett's knowledge is far from only limited to horses. We speak often and we have a rule that no more than a third of the conversation can be about horses."
Tony O'Sullivan
"An excellent horseman, who sees more than horses. He is well versed with the entire industry. I wouldn't hesitate to have him train any of my horses, but see him situated in the industry as more than a horse trainer. I'd love to see him in racetrack management. His dad did the nightly news in New Zealand as a newscaster in the mode of a Lester Holt in the United States. Tony learned a great deal of savoir faire from his dad. I think if it came to pass, he would make an exceptional addition in terms of a horseman's perspective to any track's management team."
What does the future hold for Clay Horner?
"1. I hope to continue in my role with HBH Strategic Advisors. We advise CEOs and businesses with strategic and governance matters.
"2. To help with the growth of WEG and its next generation of board members.
"3. Continue my small breeding partnership with David Willmot and hopefully to continue owning some good racehorses.
"4. Most importantly, being able to watch my family grow and thrive."
Have a question or comment for The Curmudgeon?
Reach him by email at: hofmurray@aol.com.