by Murray Brown
You are 17 years old. All you've ever wanted to do in life revolved around horses. You quit school after the seventh grade because the curriculum didn't include horses. More than anything, you wanted to be able to drive them.
But that wasn't all. You wanted to be able to train them, help them, develop them and to learn to think like them.
You've idolized your big brother Gilles and have learned a lot from watching him and all of the horsemen both good and not so good, that you've been around all of your life.
You think you've learned a lot, but to this very day you are thirsty for knowledge. There is always something more to learn.
You started working for Gilles. Your big chance arrived.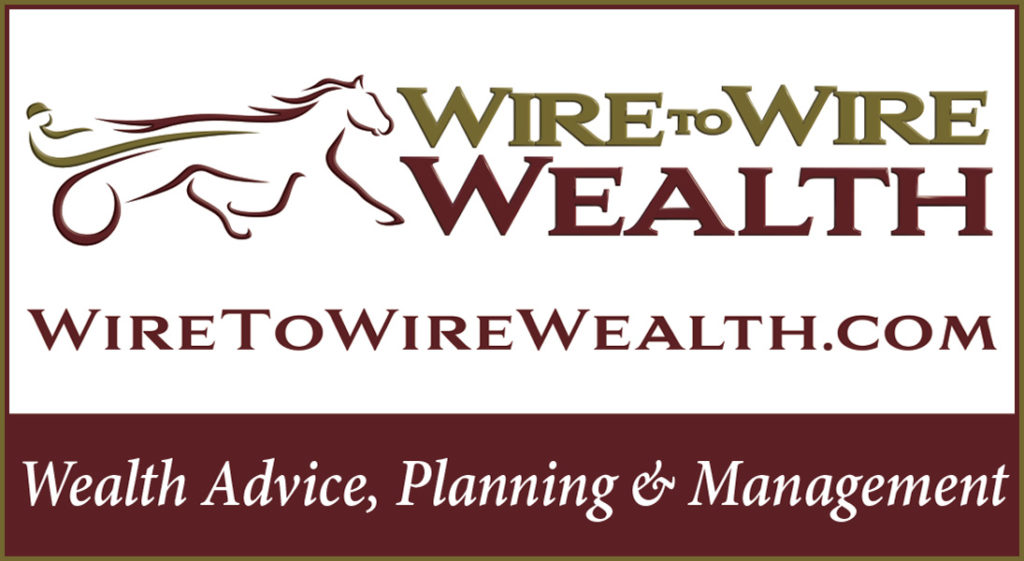 Gilles has sent you to Quebec City with seven head from his stable. The first night there you are scheduled to drive two of his horses, one of which you own half of in partnership with him.
You ask him how should you drive them. He responds to the effect that, "You'll figure it out. I wouldn't have put you down to drive them if I didn't think you'd know what to do."
The first one drew outside. You thought that you'd leave the gate with it. After all, your brother in law had the rail and there was no way he'd park you.
WRONG!
An important lesson learned. There are no friends on the racetrack. He parked you every step and you and your horse faded into oblivion.
The second horse caused two recalls and had to be scratched.
You were so depressed and upset with yourself that you locked yourself in a tack room for two days.
In such an inauspicious manner began the career of double Hall of Famer and all-time great Michel "Mike" Lachance.
As he said to me when we met last week, "that might have been the only time in my life when I wasn't lucky. Actually that might have been lucky as well. I learned two very important lessons from that experience. The first was that when you are racing you can't count on others to help you. They are driving their horses, you are driving yours. You both want to win. Only one can. The second is that to quote Herve Filion 'you need to learn to turn the page.' The past is in the past. Can you benefit from it? Of course you can. But dwelling on misfortune or lost opportunity cannot help."
Mike was one of eight children born to Gedeon and Francoise Lachance — six boys and two girls. All were directly or indirectly to become in some manner involved in harness racing as was their father.
Gilles and Mike were to become Hall of Famers.
Mike remembers both his parents as being great influences on his life and his career.
His mother was the guiding force in the family. It is to her that he credits his great organizational and self-disciplinary skills.
To his father, he credits the early knowledge of horses and the love and responsibility to family.
This author was witness to much of the early racing career of Mike and Gilles.
Gilles Lachance was the first "power driver" that I ever was aware of. He worked for and was the contract driver for the powerful Albert Rogers stable in Montreal in the early 1960s.
I was working for the Miron Brothers Stable in St Augustin Quebec just north of Montreal.
There was this little blond haired kid who would show up and watch the horses being trained by Marcel Dostie for what was then the most powerful racing stable in Canada.
I can't recall him ever saying anything. But if you looked at him you saw the wheels turning in his brain. He was absorbing everything that he saw.
He has since told me that he had tremendous admiration for Dostie — firstly as a horseman, but also as a glaring example of someone who he would like to become.
He ran a beautiful stable. Everything was shipshape. He was someone to be emulated. He was a true professional. He was always turned out immaculately. He was a gentleman.
That little boy hoped that someday he could become someone like him.
Mike greatly admired Dostie, but he absolutely idolized Keith Waples. To this very day he still does.
It is only if you were privileged to have seen Keith Waples wield his magic, that you would appreciate how great an all-around horseman and person that he is.
It's no coincidence that virtually all the great Canadian drivers of a certain era give Keith Waples some credit for their evolution. Names such as Filion, Feagan, Wellwood, Lachance, Wright, Ron Waples, Gilmour, Kopas, Dostie and numerous others learned from watching him.
But very few idolized and admired him as much as Herve Filion and Michel Lachance.
There are several stages in the career of Mike Lachance.
The first was growing up under the tutelage of his father and Gilles.
The second was when he decided to go out on his own and train and drive his own stable.
He started with six head most of which he had an interest in.
There are few who realize that as great a driver as Mike Lachance was — I would think that he'd be on anybody's 10 all-time best. He was likely an even better trainer.
While still in his 20s, he had a stable in excess of 30 head, nearly all of which he owned or shared ownership on. They ranged anywhere from claimers to open horses.
During that era, his stable raced in Montreal, New England and on the Liberty Bell, Brandywine circuit.
Wherever he raced, his stable was a force to be reckoned with and was always a money earner.
Those whose first recollection of him might have been on the New York half mile track circuit likely think of him as strictly a power driver. They might find it difficult to accept that this writer's first recollection of him was of being mostly a finesse driver.
Likely the chief difference was in driving one's own horses, there was always next week and when catch driving if you didn't do well, someone else might be driving that horse next time out.
The next phase of his evolution was when he decided to give up his stable, go to New York and become a catch driver — albeit a catch driver who could impart a great deal of usually beneficial advice to the trainers who he drove for, among them Hall of Famer Linda Toscano and the recently departed Vinny Aurigemma.
He remembers his days at Yonkers and Roosevelt fondly.
From there he moved to The Meadowlands, where after a short period of adjustment, he rose to become part of arguably the greatest trio of drivers ever racing concurrently — Campbell, Lachance and O'Donnell.
After many years at The Meadowlands, he slowed down a little. He decided to stop driving in winter.
That's when he entered the last phase of his driving career — that of being a Grand Circuit driver and one where he concentrated on driving and helping in the development of young horses.
Who was your favorite horse?
"That would have to be Doc's Fella. He was probably the horse that put me on the map in the big time. He was just a little guy, but what a warrior he was. He'd show up every Saturday night and probably never went a bad race in his life."
Who were the best drivers you competed against?
"I think I'd have to classify them in different eras. Looking back, I drove horses in six different decades. When I first started driving the best was Keith of course, following him was Herve, my brother Gilles, Ronnie Feagan and Ronnie Waples was just coming on.
"The next era included Herve, Ronnie Waples, Joe O'Brien, Buddy Gilmour and two very underrated great drivers in Stanley Dancer and Gilles Gendron.
"When I first went to New York, Herve and Carmine Abbatiello were the kings. They were closely followed by George Sholty, Buddy Gilmour, Benny Webster, John Chapman, Joe Marsh, Del Insko and a few others. That was as deep a drivers colony as you could possibly find.
"At The Meadowlands, it was the O'Donnell-Campbell show, they ruled like probably nobody before or since. There was a lot of other great talent there as well. Ronnie Pierce was just beginning to make a name for himself. Benny Webster could drive a horse as well as anybody. You could never underrate Ronnie Waples, especially when they were racing for big money. Jackie Mo was a great driver. So was Cat Manzi. A young phenom named Walter Case Jr would occasionally make the trek from Yonkers.
"Then came the Grand Circuit years. A few more stars appeared. Brian Sears, David Miller, Tim Tetrick, my nephew Luc Ouellette and George Brennan among others.
"You cannot rate them together even in their respective eras. They were all great, but I think it would be impossible and certainly unfair to rate them numerically."
How about trainers?
"Jimmy Takter and Ronnie Burke are in a class by themselves. No horsemen have the accomplishments of those two. Unfortunately, I didn't get the chance to drive much for either of them. Speaking of the ones that I drove for fairly regularly, those that first come to mind are Ronnie Gurfein, Linda Toscano, Bob McIntosh, Brett Pelling and Tony Alagna.
"Three of them are already in Halls of Fame and if there is any justice, the other two will also be enshrined before too long.
"One of the things all five of them have in common is a thirst for knowledge. None of them would just take the lines from you. They would ask questions. I always told them what I thought. Occasionally I'd make a suggestion. They would always listen. I'd say that probably nine times out of 10, they would implement the suggestion. I wouldn't always be right, but I'm guessing that I was more often right than wrong. Sometimes they couldn't be there when I was racing one. We'd still talk afterwards and discuss the horses and the races.
"One of the things both Ronnie and I are very proud of is that together we started four horses in the Hambletonian. Victory Dream, Continentalvictory and Self Possessed were winners and Cantab Hall finished second."
You spoke above about always being lucky. How so?
"For one thing, I've driven in almost 70,000 races and have never been seriously hurt. I've hit the ground a few times, never hard enough to keep me out of action for any length of time. I was usually back driving the next day. I can't think of anybody who has driven in near as many races who hasn't been broken up more than once.
"I've won five Little Brown Jugs. It could just as easily have been seven. But I turned down two winning Jug drives because I felt a sense of loyalty to the people for who I had been driving. In each case it was more than repaid, in terms of lifelong friendships, but also financially in terms of lifetime breeding to some exceptional stallions. More than once, I've made what I felt was the wrong decision and had it turn out right."
Which brings me to the most difficult decision you've probably ever made?
"I was driving Lindy Lane for the Antonacci family and Continentalvictory for Ronnie Gurfein and the group that owned her. Both horses were really good coming up to the Hambletonian. But there was little doubt to me that Lindy Lane had the best chance to win the race. So in my mind I picked off Continentalvictory and chose to drive Lindy Lane.
"Now I had to tell the respective connections. I remember the circumstances as though it were yesterday. Ronnie and I were at Il Villaggio a favorite restaurant near The Meadowlands, together with Deena and Gene Frost who were part owners of the filly. I told Ronnie that I thought Lindy Lane would win the race and that I had chosen to drive him. What Ronnie did remains with me to this moment. He burst into tears, dropped his head on the table and really cried, 'Mike, you can't do this to me,' he wailed. 'Look what we've been through together. We won the Hambletonian with Victory Dream together. We've been a team. I've always been loyal to you.'
"I realized he was right. There weren't many more important things than winning the Hambletonian, but friendship and loyalty were two of them.
"Actually I was giving up more than a drive on the horse that I thought would win the Hambletonian. Generally, when a driver sticks with a top horse, when that horse goes into the stud, he is rewarded with one and sometimes more lifetime bookings to him. I was also giving that up.
"Now I had to make a dreaded phone call that had to be done. I couldn't put it off. I called Frankie Antonacci from a phone booth in the restaurant. I told him that I was going to drive Continentalvictory. There was no response. Nothing, except a dead line. I'm sure he felt as disappointed in me, as I was in myself. But I did what I felt I had to.
"In her previous race, Continentalvictory was not at what I felt was her best. Ronnie and I got together and we decided to train her very lightly going into the big race.
"On Hambletonian Day, she was just awesome. In my heart I don't believe that there ever was a horse who could have beat her that day."
It's early October, 2017. You are driving back from Lexington. You've just told your wife Micheline that you've driven your last competitive race. What happened?
"I had long ago decided that I wasn't going out on my last legs as I had seen so many good drivers do.
"I realized that I wasn't quite as good as I once was, but I wasn't washed up either. Actually, I had won six races on a single card at The Red Mile a few week's previously.
"I had my health. I wasn't looking for my next meal. I had a wonderful family, I was going out on my own terms, in the way I always wanted to. I didn't want there to be any fuss. I just did it as Sinatra would say 'My way.'"
These statistics are incomplete as they only go back to 1968, when these records started being kept.You are a member of both the Canadian Horse Racing Hall of Fame and the Harness Horse Living Hall of Fame. You have competed in 67,247 races, won 10,422 of them and the horses you've driven in that time span earned $190,786,957. You have won five Little Brown Jugs, four Hambletonians, four Kentucky Futurities, three Yonkers Trots, three North America Cups, three Cane Paces, two Meadowlands Paces, two Messengers, two Prix d'Etes plus many more Classics races. What does the present and future hold for Mike Lachance?
"I'm still a very lucky guy. I've got my health. I'm approaching my 70th birthday next December. Most importantly, I've got a great family. My two sons and daughter are doing extremely well. My grandchildren are a gift from heaven. I'm out training with my son Patrick most mornings. I occasionally get up to Canada to help my other son Martin with his stable up there, although COVID-19 has prevented that this year.
"Actually, this has been a terrible year as it has been for many because of COVID. We were locked up for weeks on end unable to spend time with our grandchildren. I still love the horses and I have a need to be around them. I watch all of Patrick's and Martin's horses race and follow all the big races.
"I still go to most of the sales where I meet up with friends such as you and try to help my sons pick future winners. I was at the Canadian sale last year and was lucky enough to meet up with and spend some time with Keith Waples. That in itself was a great privilege.
"I'm still the lucky guy I've always been."
Have a question for The Curmudgeon?
Reach him by email at: hofmurray@aol.com.