by Brett Sturman
Just a week removed from the biggest race card of the year to date from the Meadowlands, some of the top 3-year-olds are in action at Northfield Park on Saturday in the Carl Milstein, while tonight's Dan Patch stakes takes shape of a rematch from last week's Sam McKee for older pacers.
Starting with the 3-year-olds, there's a competitive group of sophomores trying to break through with a consistent string of top performances to see if they can step up and separate themselves from the rest of the pack. Right now, it's Tall Dark Stranger and then everyone else. In the $250,000 Milstein, a very good field has been assembled that pits a couple of the best Ohio-breds against the usual powerhouses from other states.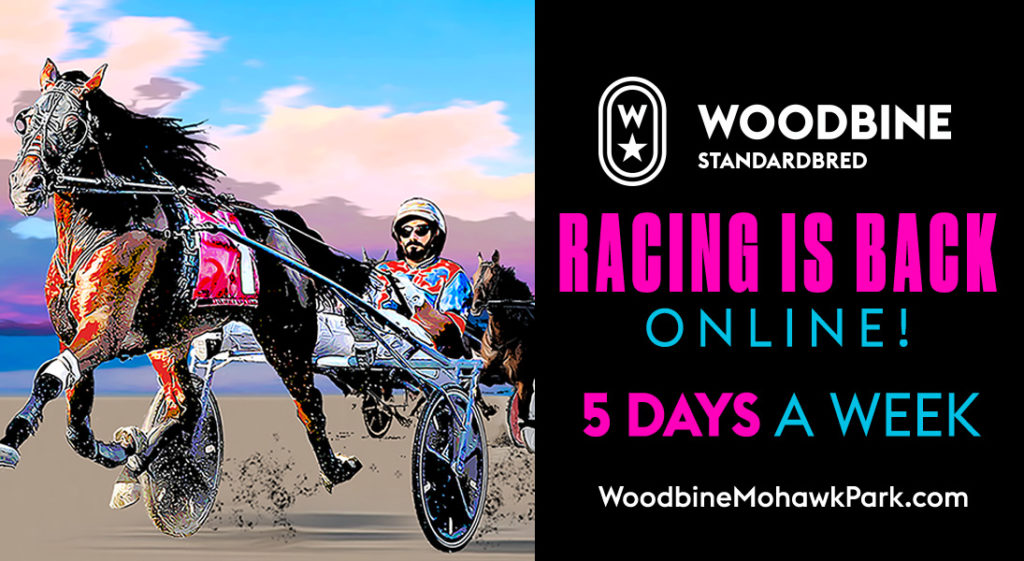 My top selection in the race 10 Milstein is going to be STANFORD COURT. Trained by connections who are no stranger to the track in Brian Brown and Ronnie Wrenn, he's 4-for-6 on the year after winning just once last year as a 2-year-old. The gelding by Nob Hill High has had his only two losses come at the hands of OCEAN ROCK, and that one is severely compromised in this race by the post. STANFORD COURT had the unenviable task of coming first over against that rival at Scioto last week and paced his back half mile in :52:4. CATCH THE FIRE makes his first start since hanging on and winning the Adios and is obviously aided by the rail. He showed promise right when this season resumed and he's peaking at the right time; a logical favorite but isn't infallible.
ODDS ON OSIRIS was upset in his last at Hoosier at short odds. He probably should have won that race, and the horse that beat him only came back to run second recently at the Indiana State Fair. This seems like a tough ask and will be higher odds than the 7-/2 morning line. CHIEF MATE had no shot in the Cane, but he flew in the Adios final and a case can be made that he's coming around. OCEAN ROCK comes off a track record mile two back and then followed that up with another fast win at Scioto last out. The post is a killer unfortunately. ELVER HANOVER isn't pound for pound as good as #8, but does have a post edge.
Picks:
Stanford Court – Catch The Fire – Chief Mate
The Milstein is the final leg of a $20,000 guaranteed pick 4, which begins that begins in race 7. Beginning with that race, here is now I see the sequence playing out.
Race 7, open handicap:
Only 20 horses have ever accumulated 100 or more career earnings, and SOUTHWIND AMAZON is inching in on that milestone. A win in this open would give him career win number 98, and he's found a very nice niche in Ohio the past couple years after being a top performer for years in Canada. In fact, his 1:48.3 mark came just three races ago, not bad for age 10! He gave it a very good front-end try against Bllack Hole two back as well as a couple other horses that are in the race 9 Invite; seems like the class of the field. HE CAN FLY N was forced into the pocket last out against BULLY PULPIT after leaving into a hot opening quarter. He gapped the pocket at times in the mile but was gaining on that rival late; gets a driver change also and is playable. The aforementioned BULLY PULPIT once paced a 1:49.4 mile here last year and came to pace last week when he blasted from the rail. He went through fast fractions and lasted; a possibility if that good again. HALLIE'S COMET qualified well but hasn't raced since March. I'M SOME GRADUATE will be aggressively handled; could go either way as a short-priced Burke contender.
Race 8, N/W $8,500 L4:
JOGGINGTOTHEBANK did just that last week when he crushed lesser in a career best 1:52.4. He now steps up for the fourth straight time while seeking his fourth straight win; I'd continue to play in current razor sharp form. WIND OF THE NORTH drops from the open but was second when beaten as the even money favorite against similar three back. 10-year-old won't be a cinch at short odds.It's possible that LADYS DUDE could trip out and win. Similar happened three back and I wouldn't want to get beat by a horse like this from Burke at the rail. PALMER'S PRIDE could get some attention with Zeron in town and getting the driving call. BULLY BOY stormed by lesser here in June.
Race 9, invite:
BLLACK HOLE will merit strong favoritism. He won a Graduate leg at the Meadowlands last month and still paced a 1:47:3 mile in the Graduate final despite a horror trip when parked out from post 9 through a :52 and change half-mile. He won comfortably twice since returning to Ohio including a win last out over FFA pacer Workin Ona Mystery; could even be considered as a "single" in the pick-4. MAJOR NEMESIS was heavily bet last out and even with the tough trip he didn't really move forward when tipped three-wide. That was a well-meant winner but still from a lesser condition; lands his best post in a while but hasn't won since June. DANCIN DRAGON had no-shot trips in his last pair but was a 1:49:3 winner four back. SECTIONLINE BIGRY was a monster in the middle of July but his last couple don't look as strong; might take an early shot.
$20k guarantee Pick 4 races 7 through 10:
3-4-7 / 1-4 / 6-9 / 1-4
Preceding the big Northfield card on Saturday is the Dan Patch Stakes for $225,000 that goes tonight at Hoosier Park. In the race for FFA pacers carded as race 11 on the 15-race slate, all but one is racing on six days rest following being in action at the Meadowlands last Saturday. Also, trainer Ron Burke sports half of the entries (5) in the field, though most will be longer priced horses.
Dave Miller opts for CENTURY FARROH over OUR MAJORDAN A and that's a noteworthy decision. The Mach Three 4-year-old has been racing far better than the 1 for 7 record indicates and has raced well in tough miles nearly all summer; will be right there with any semblance of a trip. BETTOR'S WISH was dead game Saturday in winning the Sam McKee; he took pressure throughout and kept on going. Will offer an even shorter price now and will need to be just as good. OUR MAJORDAN A has been racing his eyeballs out on the front end in recent races and maybe the second tier start tonight will actually help him; huge potential for recent import and picks up the red-hot McCarthy who had quite a day last Saturday.
WORKIN ONA MYSTERY is an enticing 12-1 morning line and may go somewhat overlooked with Trace Tetrick as regular driver and brother Tim goes for BACKSTREET SHADOW. All of his Graduate races were strong at the Meadowlands and it took a big mile by another horse to beat him in a 1:49 mile at Scioto last week; could be rolling late. BACKSTREET SHADOW keeps Tetrick off that mile in the McKee last week and he was stronger late in the race than he was the week prior; will look to secure another good early spot. SHNITZLEDOSOMETHIN is back to his home track and he's surprised against these types before; rates a longshot possibility.
Dan Patch Picks:
Century Farroh – Our Majordan A – Bettor's Wish