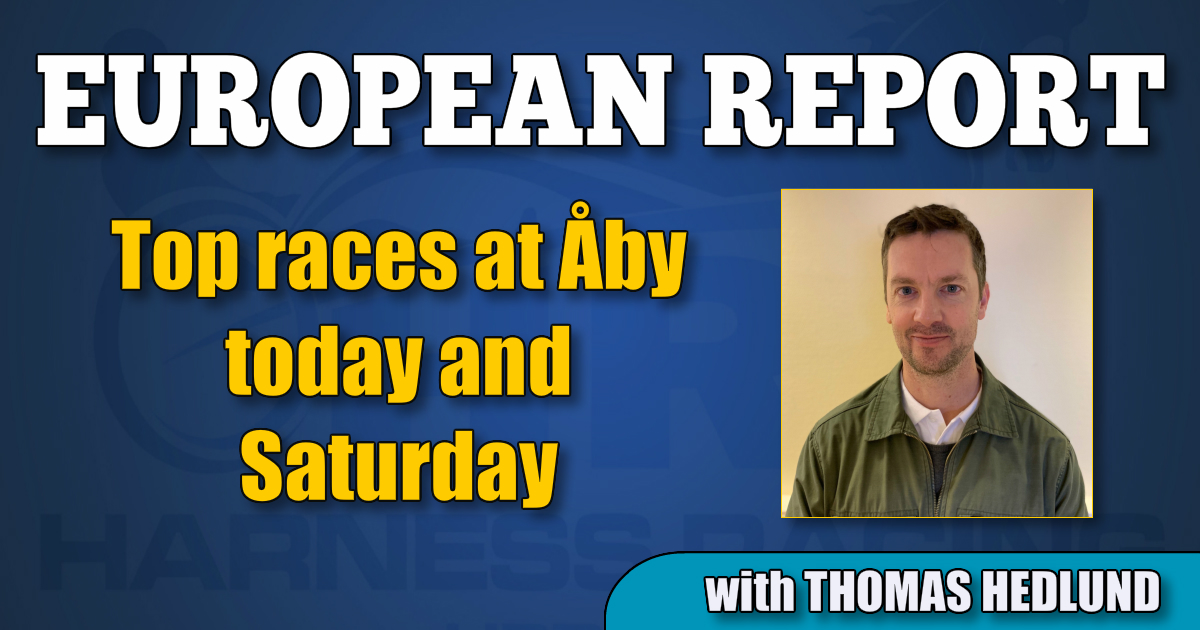 Top races at Aby today and Saturday
by Thomas Hedlund
Harness racing continues to roll in Sweden and even Norway has opened the gates despite the COVID-19 pandemic.
Åby racetrack in Sweden plays host to some really great horses today (Friday) and tomorrow (Saturday). Eliminations for the $199,000 Kungapokalen and Drottningpokalen will be held on the today's race card and the final of $199,000 Paralympiatravet the day after.
Green Manalishi (Muscle Hill) arrived in Stefan Melander's barn a couple of weeks ago and the 4-year-old top trotter will face the distance 1.3 miles from post one in his elimination for Kungapokalen, the race for 4-year-old colts and geldings.
Green Manalishi's debut on European territory is interesting, of course and the fact that the Courant Stable owned trotter will face several opponents with high potential makes this start even more spectacular. Normally, Green Manalishi belongs among the 4-year-olds that will hit the final and even win it and it's indefinably announced that the horse will be aimed for the Elitloppet in the end of May.
Entries to the race card tonight at Åby can be found here.
Saturday's card is also top class. The Paralympiatravet final over 1.3 miles will most probably be a speedy one since the fastest leaving horses have drawn the best numbers behind the gate. Disco Volante (Scarlet Knight) from one will be challenged from outside horses like Cyber Lane (Raja Mirchi), Billie de Montfort (Jasmin de Flore), Elian Web (Like A Prayer) and Next Direction (Orlando Vici).
First choice might be Milliondollarrhyme (Ready Cash) and Fredrik B Larsson. The duo did a great effort in the first start of the year in the elimination that Elian Web won at Romme racetrack two weeks ago.
Ten trotters chase the trophy in Paralympiatravet and 10 horses can really win.
Paralympiatravet 2020
Horse – Driver
Disco Volante – Ulf Ohlsson
Cyber Lane – Johan Untersteiner
Billie de Montfort – Björn Goop
Elian Web – Jorma Kontio
Milliondollarrhyme – Fredrik B Larsson
Next Direction – Iikka Nurmonen
Looking Superb – Erik Adielsson
Velvet Gio – Carl Johan Jepson
Gareth Boko – Marc Elias
Sorbet – Örjan Kihlström