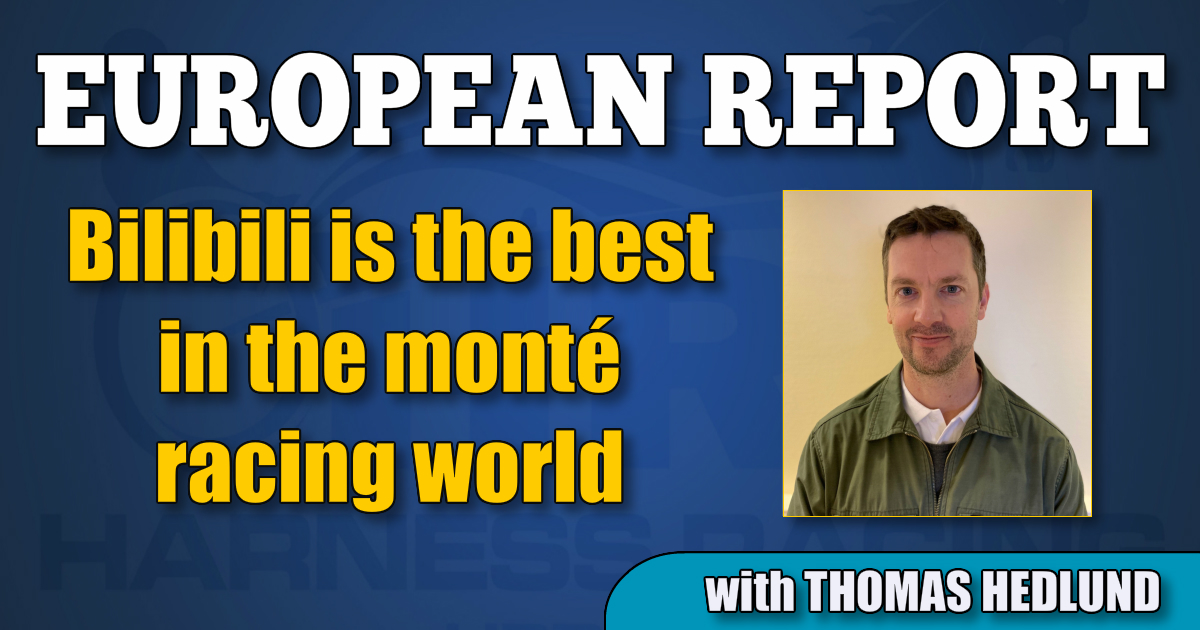 There's no doubt – Bilibili is the best in the monté racing world
by Thomas Hedlund
The $723,000 Prix de Cornulier monté race was held at Vincennes in Paris, on Sunday afternoon and as most of the fans expected, 9-year-old Niky son Bilibili was superior for jockey Alexandre Abrivard.
Abrivard took a safe start, far outside when the field of 16 trotters got away in the world's biggest monté race and Bilibili was eventually seen in third spot, kind of first over and several lengths behind energetic leader Fleche Bourbon.
Five-year-old Fleche Bourbon gave it a shot against older, more merited racing under saddle trotters, but the power to stand strong when the serious attacks were set in wasn't there for the leader.
Instead, Bilibili controlled new leader Feeling Cash already in the last turn and Alexandre Abrivard could note that he, once again, sat on the strongest horse in this prestigious race.
Bilibili, trained by Laurent Claude Abrivard, won the Prix de Cornulier in 2019 and he is positively the king and ruler in this particular event of the harness racing business.
The mile rate over 1.6 miles was 1:56, and Bilibili did that in a style that said there were more fuel in the tank. It was an outstanding performance by the best.
Etoile de Bruyere finished second ahead of Feeling Cash.
Propulsion to Paris
Daniel Redén decided to let Propulsion (Muscle Hill) go to Paris after Monday morning's training at the farm Furuby. That means that Propulsion will enter Prix d'Amérique for the fourth time and it seems like he will get company by another American bred trotter. Stefan Melander has engaged Yankee Glide son Milligan's School to the race.
Also, 2018 Elitloppet winner Ringostarr Treb (Classic Photo), trained by Jerry Riordan, will race next Sunday (Jan. 26) in the Prix d'Amérique, one of the biggest trotting races in the world.
Regarding Ringostarr Treb, Sunday is supposed to be his final race.
Twenty-one horses were entered for the big race in Paris when the entry box closed on Monday morning. Thursday (Jan. 23) is the day when the field is set.
Horses entered in Prix d'Amérique 2020:
Bahia Quenot
Belina Josselyn
Billie de Montfort
Bold Eagle
Chica de Joudes
Davidson du Pont
Delia du Pommereux
Enino du Pommereux
Excellent
Face Time Bourbon
Looking Superb
Vivid Wise As
Propulsion
Ringostarr Treb
Valko Jenilat
Uza Josselyn
Vitruvio
Milligan's School
Not in the race:
Erminig d'Oliverie
Dijon
Tony Gio