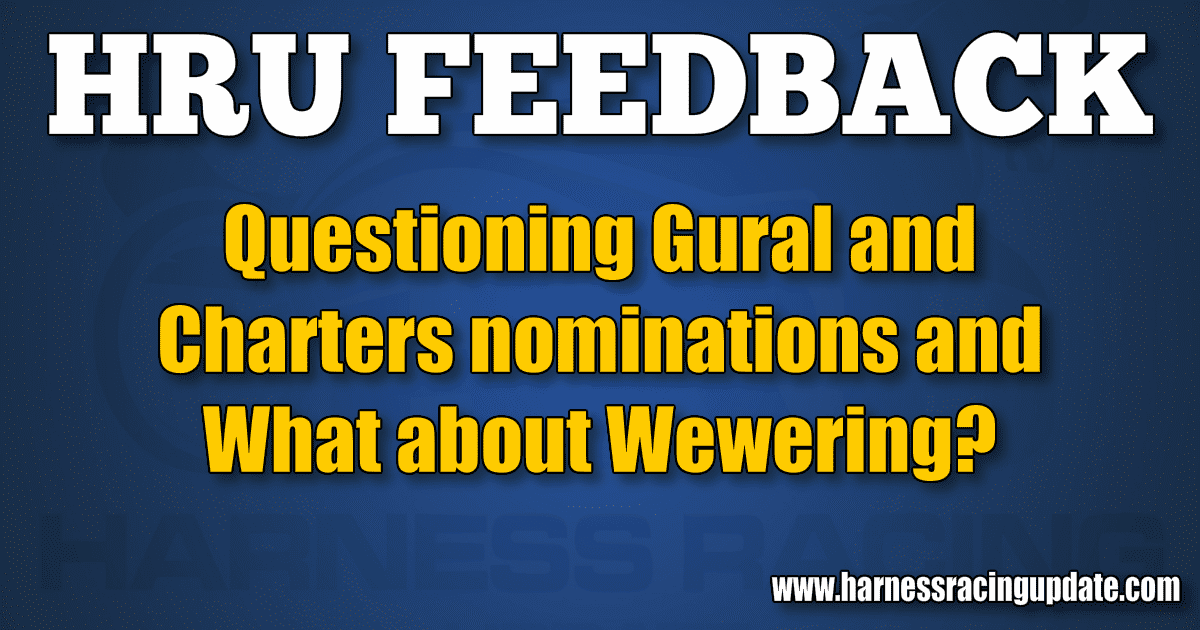 HRU Feedback (2019-08-04)
10,000 career victories as a trainer – never done before?
In your edition of July 28th I read that Ron Burke won his 10,000th race as a trainer. Congratulations!
The story continues saying that the 49-year-old Burke "became the first conditioner in harness racing history to record 10,000 career victories." Ron Burke himself is quoted, "The next guy is probably 10 years away from doing it."
If the American media once in a while would take off their stars spangled glasses, they will recognize that harness racing not only exists in North America. In Europe, too. And exactly there is one guy, the former world champion driver HEINZ WEWERING, who can look back at about 20,000 victories as a trainer. I had a telephone conversation today with Heinz Wewering, and he told me he probably has +19,600 victories as a trainer. The exact number can be proved at desire.
Indeed, it seems it will take at least 10 years before the next guy will accomplish what Heinz Wewering has already done.
My sincere wishes to Ron Burke.
— Jurgen Gassner / Germany
Gural and Charters HOF nominations should be recalled
In the USHWA summer newsletter, July 24th – USHWA President Shawn Wiles takes on the "controversial topic" of the (Tom) Charters and (Jeff) Gural nominations to the Hall of Fame. Specifically, he tries to dissuade us (the USHWA membership) of "the appearance or perceptions of insider influence."
Unfortunately, he only added more suspicion and distrust of the Hall of Fame process. The facts that Shawn has chosen to ignore and/or obfuscate follow.
Jason Settlemoir and Bob Heyden (both Hall of Fame Screening Committee members) are employed by Gural. And Moira Fanning (also a member of the Screening Committee) has been a long-time associate of Charters at the Hambletonian Society.
Recently, Bob Heyden interviewed Gural. Bob asked Gural for his reaction to his nomination to the Hall of Fame. Gural responded, "That was a real thrill, so, I thank my buddy here Jason, who, I'm sure spoke well of me, he's supposed too — right — cause he is getting paid so." And Heyden's response, "The career says it first and everything else is second."
In his newsletter, Shawn states that the "Screening Committee Chairman, Jason Settlemoir, immediately announced to the Committee that he was going to recuse himself during the discussions and voting for Jeff Gural, and at this point Bob Heyden followed suit."
That's nice. However, his statement leaves open the question — What about prior to the Screening Committee going into session? Who said what to whom?
In my opinion, no candidate who has (or had) a personal, business and/or working relationship with any Screening Committee member(s) should be considered for nomination. It may be unfair, but it is the only way (as Shawn further adds in his newsletter) "to avoid any actual or perceived conflicts of interest." As long as Fanning, Settlemoir and Heyden, individually or jointly, remain on the Screening Committee, Gural and Charters should not be nominated.
Try as Shawn may to assure the industry that Gural and Charters "did not need any help" receiving a nomination — few will believe him.
The very mission of the USHWA Hall of Fame committees is to seek and award individuals "on the basis of ability, integrity, sportsmanship, character and their contributions to harness racing." We expect USHWA to advance Hall of Fame candidates who honor and pay tribute to these words. We also expect that the process to qualify, nominate and induct candidates is above reproach. It appears to me the Selection Committee (by their nominations of Gural and Charters) has subverted the process. I believe USHWA has only one choice to recover the integrity of the Hall of Fame nominating and screening process and recall the nominations of Gural and Charters.
— Mitchel Skolnick / Bluestone Farm
Punconventional names
After Southwind Ozzi's surgically altered win, should the Adios be renamed the "Adios to One Testicle" or the "Pace for the MonOrchids" in his honor?
Punconventional names to be sure.
— Charles Foster / Saratoga Springs, NY