Millies Possesion pushed her career undefeated streak to eight races. Meanwhile When Dovescry set a new lifetime best of 1:51.3.
by Melissa Keith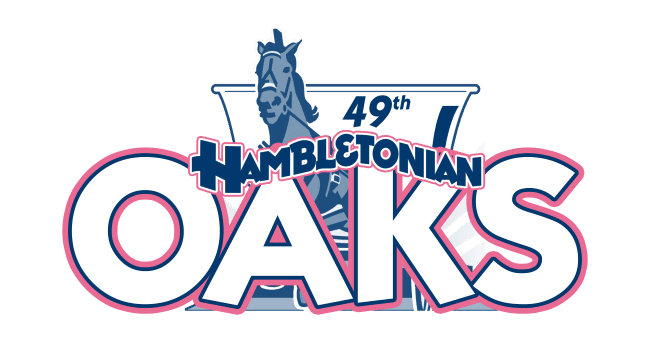 Race 5 was the first of two $50,000 Hambletonian Oaks eliminations on the July 27 Meadowlands card, undoubtedly highlighted by the undefeated #8 Millies Possesion. The Jim Campbell trainee did not race at two, but has now gone 8-for-8 this year.
#3 Seaside Bliss went to the immediate lead for Scott Zeron, followed by #5 Sonnet Grace (Yannick Gingras), who took over to set the :28 flat opening quarter. Millies Possesion (Dexter Dunn), third at the quarter pole, swiftly took over and led the way to the :56 half, maintaining a slight advantage over pocket-dwelling Sonnet Grace through the 1:25.2 three-quarters. In the stretch, Gingras unleashed his filly to take on Millies Possesion, and was followed second-over by a rapidly-accelerating #1 Evident Beauty (David Miller). Miller's filly went three-wide to hunt the leader all the way to the photo finish for win, stopping the clock in 1:52.3.
Millies Possesion held on by a nose, sprinting home in :27.1. Evident Beauty was a strong second, with #6 Queen Of Trixs (Andrew McCarthy) scooting up the inside path in the stretch to grab the show spot. Fourth-place finisher #4 Asiago (Tim Tetrick) and fifth-place Sonnet Grace rounded out the top five in the first elimination, all of whom will move on to the Aug. 3 $500,000 Hambletonian Oaks final.
"It was a good field and we drew 8," said Dunn. "I obviously wanted to get handy without having to scorch her too hard early, but she trotted out of the gate pretty good there."
Once Millies Possesion made the front, she impressed her driver with her timely evolution. "She's still learning the game, she's come a long way this season," he said, adding he was well aware of the hard-closing Evident Beauty in the final three-eighths of the race: "She's a very fast filly. I thought (Miller) was going to probably beat me, but my filly's gritty — she really stuck her head out."
Paired with Dunn in every race of her young career, Millies Possesion graduated from Pennsylvania Sires Stakes action to the Grand Circuit with panache, her 1:51.1m record second only to that of Hambletonian favorite Greenshoe among sophomore trotters so far in 2019. Owned and bred by Jules Siegel's Fashion Farms LLC of Pennsylvania, Millies Possesion is out of the Broadway Hall mare Fashion Athena (2, 1:53.2m; $308,290), who finished eighth behind breakers but was later placed seventh, then sixth, in the 2013 Hambletonian Oaks final. Like her daughter, Fashion Athena was trained by Campbell, who previously won the 2009 Oaks for owners Arlene and Jules Siegel with Broadway Schooner. Millies Possesion is from the second crop of Fashion Farms stallion Possess The Will.
In the winners' circle, Dunn told interviewer Bob Heyden that this will mark the first year he will drive horses at The Meadowlands on Hambletonian Day. The former Down Under reinsman said he had attended two past editions, but as a spectator only.
When Dovescry wins 2nd Hambletonian Oaks elim
Dig if you will the picture…
Race 8 was the second of two Hambletonian Oaks eliminations. The 10 fillies appeared more evenly-matched than in the first division, although 2-year-old star When Dovescry was resurfacing for her 2019 Grand Circuit debut. Last year's Breeders Crown runner-up (to non-Hambletonian / Oaks-eligible Woodside Charm) was winless in three starts at Pocono this season, all against conditioned company.
Top rivals underwent important changes for the elim: Cloud Nine Fashion did not receive Lasix, as per Hambletonian Society stipulation; and The Ice Dutchess returned to use of trotting hobbles, which helped her at age two.
Canadian-based #6 Southwind Casha (Scott Zeron) launched off the gate to an early lead over #1 Miss Trixton (Brian Sears) and When Dovescry (Simon Allard), opening up by about three lengths by the :26.4 opening quarter. Allard's filly swept past to take over soon afterwards, leaving Southwind Casha in the pocket, second, at the :56 half, while others were getting in gear, led by a first-over #3 Beautiful Sin (Dexter Dunn). #9 American Kronos (Andy Miller) broke stride and was a non-factor.
Well-rated to the 1:24.4 three-quarters, When Dovescry drifted wide in the stretch but also widened her decisive winning margin over longshot place-finisher Southwind Casha in the 1:51.3 playdate. #10 Princess Deo (Andrew McCarthy) was third in a three-way show photo, ahead of #1 Miss Trixton (fourth) and #2 Sweet Chapter (fifth for driver Mark Kakaley). The top five will contest the Hambletonian Oaks final next Saturday, August 3, at The Meadowlands.
When Dovescry's sixth lifetime victory and new lifetime mark came at the right time for trainer Rene Allard and brother Simon. They were building toward the first seasonal victory, and the filly obliged: "She was ready. We've been racing her easy — easy qualifier, easy first three races," said the winning driver. "We said, we're shooting for the Oaks and today we just let her go to the front." He praised Brandon Simpson, who assisted Rene with conditioning the fastest elimination winner.
"They told me that she had been training super on the front end and I never put her on the front end yet, and we did it tonight, and they were right," said Simon, who has regularly piloted When Dovescry. "She didn't really want to get beat that way." He was filled with admiration for the Muscle Hill daughter, telling interviewer Bob Heyden, "She's amazing. You could put a glass of water on her back and nothing would spill. She just trots so nice, and you don't get a chance to drive horses like that every day."
When Dovescry is out of 2011 Dan Patch 3-Year-Old Trotting Filly of the Year Cedar Dove (4, 1:52.3m; $1,178,930), an Andover Hall mare now part of the Hanover Shoe Farms broodmare band. Purchased by Team Allard for a $205,000 winning bid at the 2017 Lexington Select Yearling Sale, the filly was bred by the late William B. Weaver III of New Jersey, consigned by Peninsula Farm, and is co-owned by the Go Fast Stable, Ohio; Yves Sarrazin, Quebec; Kapildeo Singh, New York; and Lawrence S. Dumain, New York.
Golden Receiver final to Highalator
Race 4 was the seven-horse, $60,000 Golden Receiver final, and proved a Meadowlands series sweep for #4 Highalator. The Somebeachsomewhere son, firstborn foal of world champion Western Terror mare Higher And Higher (p, 5, 1:49.1f; $923,475), briefly contested the early lead with #6 Western Joe and #1 McThriller, before settling behind Western Joe going to the :26.2 quarter. Highalator left the pocket to claim the lead and opened up by two and a half lengths, never looking back through fractions of 54.3, 1:22.0, and a lifetime-best-equalling 1:48.0 in his tenth win of 20 starts this year.
Regular reinsman Richard Still said that, "It's just a blessing to drive a horse like him," particularly after breaking his own knee and femur in a "bad wreck" two years ago.
"I came back and it's a dream come true to drive a horse like him." As for Highalator as a possible entrant in the upcoming U.S. Pacing Championship at The Meadowlands, Still said, "I leave that up to Jenny (Bier). She does such a great job with this horse, with the way she manages him and the races she puts him in, so wherever he's going — I'm going."
Highalator was bred by Daryl Bier of Delaware and Charles A. Dombeck of Florida. The 5-year old stallion is co-owned by his trainer, Jenny Bier (wife of Daryl); Joann Dombeck (wife of Charles); and Midsize Construction Inc., Maryland.
Golden Receiver (p, 7, 1:48.0m; $2,215,011) won 64 out of 177 lifetime starts and retired in 2015. Owned by breeder Nina Simmons, New York; Our Horse Cents Stable, New York; and Golden Receiver LLC, New York at various points of his eight-year racing career, the gelding's 28 Meadowlands victories include the Presidential Series final (2012 and 2013); 2012 U.S. Pacing Championship; and 2012 William Haughton Memorial. He was runner-up to Foiled Again as top older male pacer at the 2012 Dan Patch Awards.