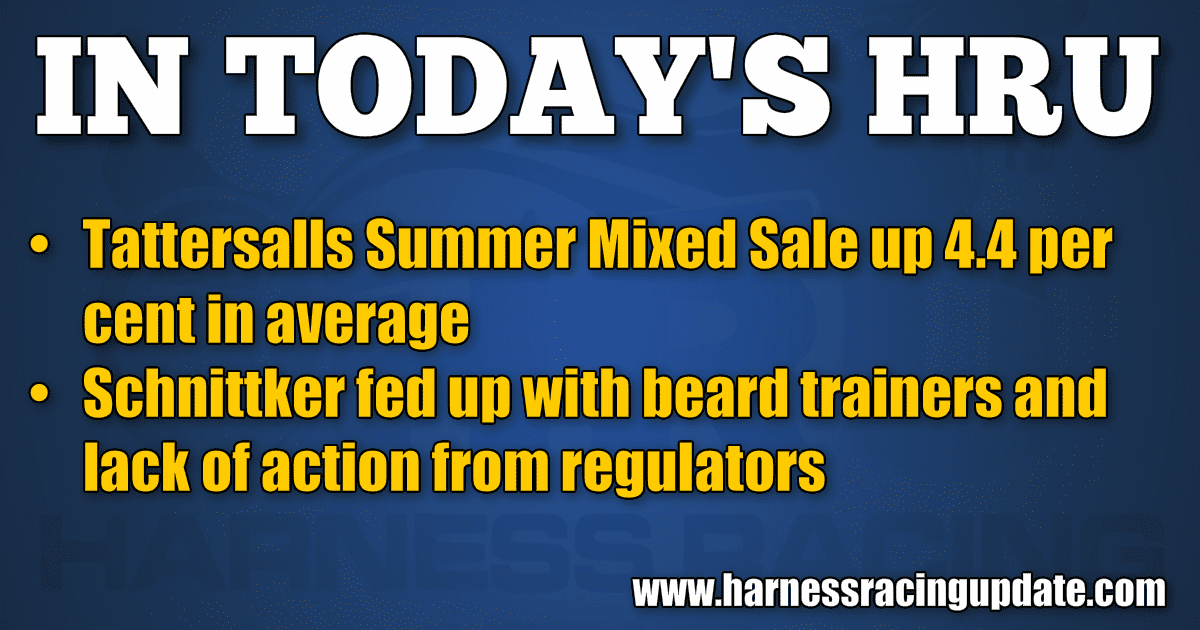 In Today's HRU (2019-07-15)
The average of $25,414 is also believed to be a record for this sale. Crawford Farms bought the two highest-priced horses sold — Celebrity Eventsy for $95,000 and Celebrity Lovin for $80,000.
Long-time horseman Ray Schnittker said the issue came to a head last Monday at The Downs at Mohegan Sun Pocono when he was verbally assaulted by former trainer Josh Marks.