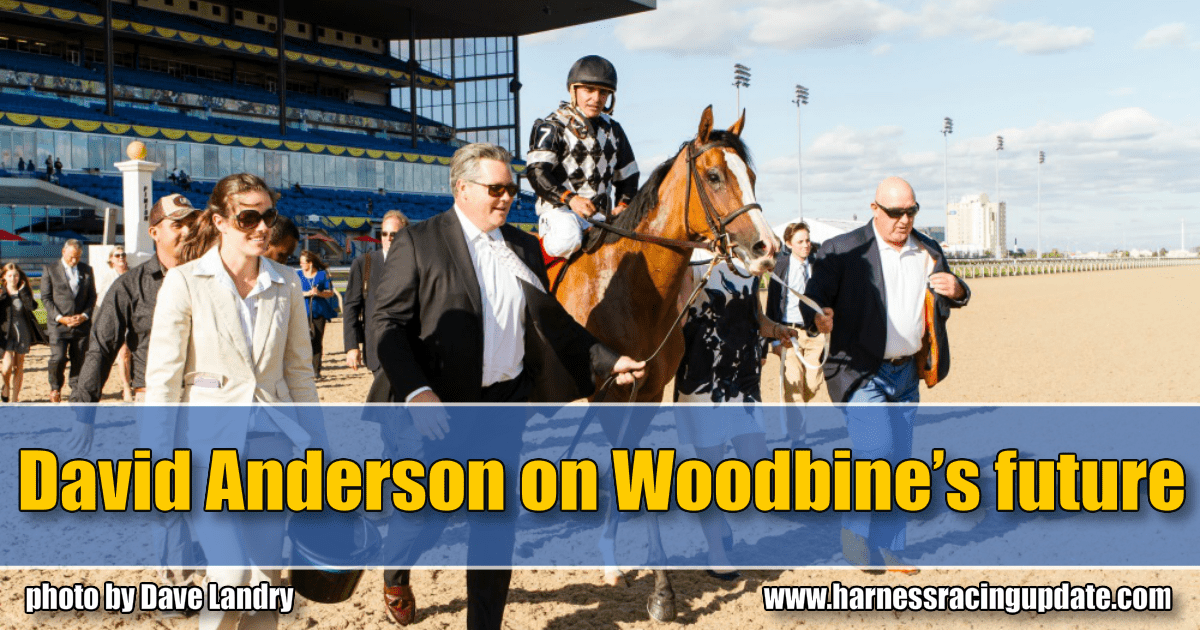 with David Anderson
Last week, standardbred owner and thoroughbred breeder David Anderson celebrated a major victory for his Anderson Farms of St. Thomas, ON when Wonder Gadot was named Canada's thoroughbred Horse of the Year for 2018. Anderson bred Wonder Gadot, who won Canada's Queen's Plate and Prince of Wales and was second in the Grade 1 Longines Kentucky Oaks en route to earnings exceeding $1.5 million under the tutelage of Mark Casse for owner Gary Barber.
Anderson, who has owned such standardbred stars as Pampered Princess and Cabrini Hanover, among others, is the son of the late Canadian Horse Racing Hall of Famer Bob Anderson who founded Anderson Farms and was a long-time director at the Woodbine Entertainment Group (WEG).
Asked recently about the prospects of WEG, which is actively trying to develop both of its racetrack properties, David gave a particularly optimistic opinion about horse racing at Woodbine.
"I'm really excited about the future at Woodbine," Anderson said. "I know a lot of people are poo-pooing it right now, but I think they've got a vision and I think that five years from now you're going to see Woodbine with the biggest purses in the world… For those of us breeders that can stick around and continue to tough it out through these tougher times, I think we're going to reap the rewards one day."