In the third installment of HRU's 2019 Twos in Training series, trainer Scott McEneny, the man that trainer Bettors Delight, talks to Jaimi MacDonald about his young horses in training.
by Dave Briggs
Scott McEneny, the man that conditioned Bettors Delight, is the third trainer in the spotlight in HRU's 2019 Twos in Training video series available on our YouTube channel.
McEneny was interviewed at the Classy Lane Training Centre in Ontario by Jaimi MacDonald.
Special thanks to Ontario Racing for sponsoring the video.
New this year, HRU will be broadcasting live from The Deck at Sunshine Meadows on the morning of Saturday, March 16 from 8:30 to 10:30 a.m. Watch as host Heather Vitale brings you all the action on the track and interviews some of the game's biggest players.
The live stream will be available for viewing here.
Over the next few months, HRU's broadcast division will post some 20 videos chronicling 2-year-olds in training at stables based in Florida, Ontario, New York and New Jersey for the winter. Curtis MacDonald of Cujo Entertainment is producing the Ontario videos.
Our Florida crew of host Vitale and videographer and editor Aaron Re of Hanover Multimedia of Hanover, PA began shooting videos this week in the sunshine state.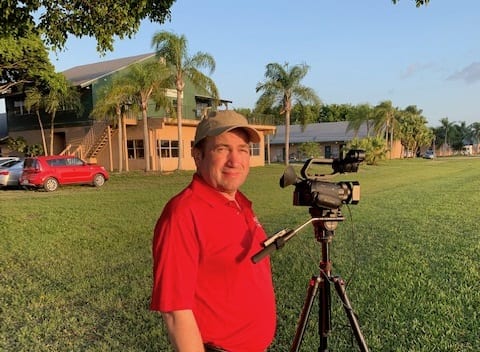 Other sponsors to be announced, but some sponsorship opportunities remain for the videos and the live feed from The Deck. To place your video message at the start of a video please contact advertising director Wilma Van Vaerenbergh at: hruadsales@gmail.com.
You can subscribe today, for free, to our YouTube channel.
Every time a new video is posted HRU will send out notifications through our Facebook, Twitter and Instagram accounts.
Follow us on your favorite platform today.