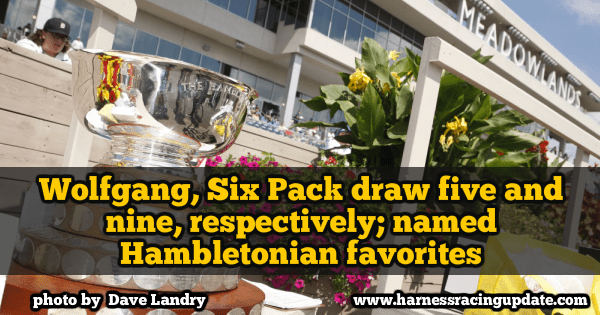 Special Edition: Hambletonian Draw
Eighteen 3-year-old trotters entered Saturday's 93rd Hambletonian Stakes at the Meadowlands Racetrack, requiring two eliminations to trim the field to 10 for the $1 million final later that afternoon. Wolfgang is the 5-2 morning-line favorite in the first elimination and Six Pack is the 2-1 favorite in the second. Atlanta, the lone filly taking on the boys, is the 3-1 second choice in the first elimination.
The draws for the Hambletonian and companion Hambletonian Oaks, which is restricted to 3-year-old female trotters, were held Tuesday at the Meadowlands. Wolfgang drew post No. 5 in his elimination and Six Pack drew post No. 9. Atlanta will start from post No. 7. The top-five finishers from each $100,000 elimination return for the final.