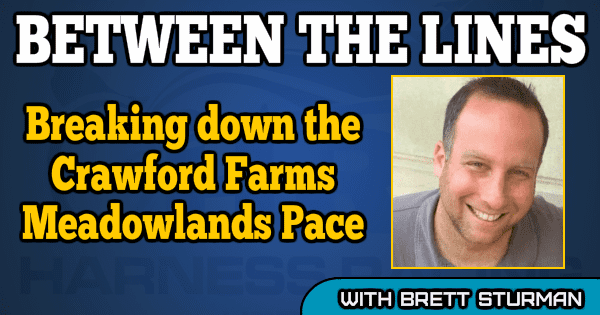 Breaking down the Crawford Farms Meadowlands Pace field
by Brett Sturman
The Crawford Farms Meadowlands Pace has historically produced predictable results for the most part, but this year is completely up for grabs. A realistic case could be made for more than half of the field, and at least some case could be made for everyone. The 10 finalists are have been broken out into categories along with an odds estimation based on their chances of winning.
Outsiders
Babes Dig Me (99-1): One of three entrants in the Pace final from trainer Tony Alagna, this one is by far the longest of those chances. He was second to Courtly Choice in the North America Cup consolation so that counts for something, but overall he's just 2 for 16 lifetime and the post seals his fate.
Dorsoduro Hanover (25-1): It almost doesn't seem right that a horse of this caliber could be rated such a longshot, but post 10 in a field this highly competitive will do that. The lone chance for Burke in this race, this one has tons of early speed but what will Kakaley run into if he takes a shot? Hempt elimination winner would need a lot to break his way, but it wouldn't be impossible.
Nutcracker Sweet (20-1): Betting him down to even money last week was a bit excessive for a horse that's been tough to figure this year. One of the top 2-year-olds last year, he's been coming into his own after an ominous start to the year and almost shocked in the Hempt final. Being on the lead didn't work for him last week, but he'll be back to closing tactics now and should be moving forward late as a longshot.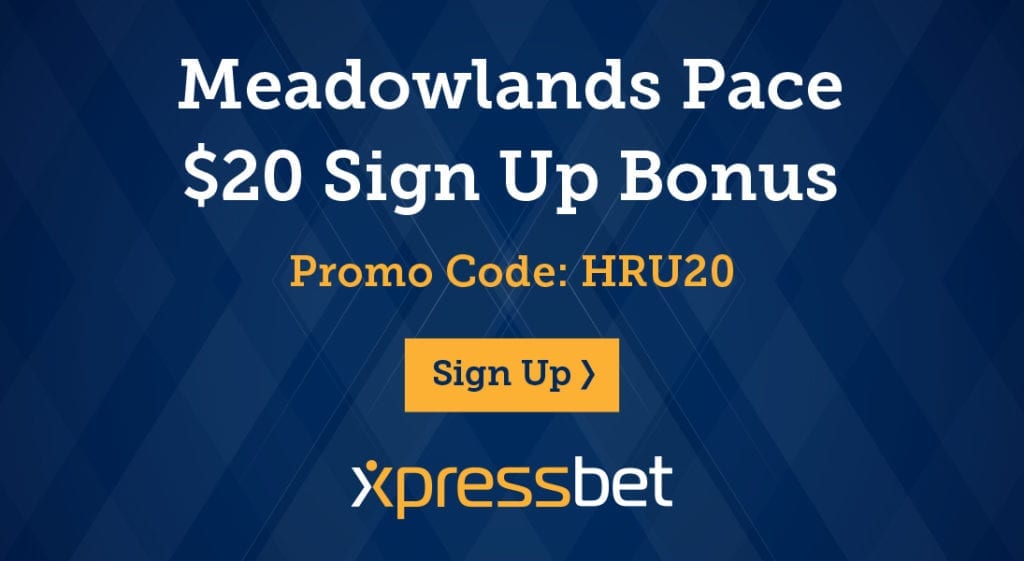 Contenders
Thinkbig Dreambig (15-1): Bettor's Delight colt is still an unknown, making just the 7th start of his career. He's come a long way fast considering he was in a N/W 2 at Pocono just four races ago, but he did quite well for himself last week when debuting against this level of competition. He closed last week in :25:2 which was the fastest of anyone and now Yonkers regular Jordan Stratton gets the deserved return call.
This Is the Plan (12-1): It's fair to say that this top-level gelding is just a tick slower than the very best in here, but he never finds himself beaten more than a length or two. He's been right there throughout his career and the inside post could aid him greatly. May need a bit of racing luck, but not many better to have in this race than Tetrick.
American History and Hayden Hanover (8-1): Let's group of these horses together for purposes of either having the exact chance to win as the other. These two were just a neck separated two weeks ago in that record 1:47 mile on a freaky fast night. Both of them proved that time was no fluke as they battled in their respective eliminations right to the wire last out and incredibly both were second to tripped out favorites. Neither could be in any sharper form right and the trip tonight may very well tell the story.
Jimmy Freight (5-1): He was probably the overall favorite to win the Pace once it was announced he'd supplement, but he tired a bit late in his elimination and could only manage to dead heat for third. You could say he disappointed in that race but it was both just horse and driver's first times over the track, so maybe there are a few things that could have been taken away from that experience. You look at some of his recent races including a third to Sintra and McWicked in the Mohawk Gold Cup and he's too good of a horse to discount off on race. Will offer much more of a price this time around.
Favorites
Stay Hungry (4-1): His charge home last week in his elimination was reminiscent of his stretch drive in the North America Cup elimination. That win was his first since that Cup elimination win, but he looked back to as good as we've seen him and the 2-year-old champion couldn't have landed a better starting spot. McNair may only have to navigate in getting this one into the outer flow and after that the horse is more than good enough to do the rest if he fires. Exits a career best win.
Courtly Choice (3-1): This could go either way between him and Stay Hungry for the role of eventual favoritism, but I think this one is just a bit hotter right now. He finally got a clean trip last week in his elimination and was able to capitalize on it. He crushed Hempt consolation competition at Pocono two back and as of right now is making the $60,000 supplement look like a worthwhile investment. His 1:48:2 win last week was the quicker of the two eliminations.
With all of that said, Courtly Choice is the one that I think will attract the most attention. But as is often the case in fields of this caliber, it could all come down to which horses get the better trips at which point almost no one in here would be a total shock.
Meadowlands Pace Selections: 5 – 3 – 1 – 4