by Ron Gurfein
Please forgive me if I take up a little space to editorialize.
First of all, we must applaud the job Bob Baffert did training a complete monster of an equine. There have been many big athletic thoroughbred colts in my lifetime such as Secretariat, Monarchos, and more recently California Chrome. But I have never seen one with the presence of Justify. I have seen all his races and every one was earth shattering. The slow pace in the Santa Anita Derby was just a bit of nonsense that the knockers could grab hold of. He is truly poetry in motion.
The trouble is that he is so good, who will run against him? My prediction is the Preakness will come up very light. If he is successful, as I would assume, the horrid thought is that three weeks later comes a gruelling mile-and-a-half in the Belmont is to follow, where I assume he will meet a fresh group of challengers.
I sincerely wish Baffert, Winstar and the rest of the team the best of luck and good fortune in the coming weeks.
I hate to criticize two of my best friends, as well as some strangers, for their knee jerk reaction to the Facebook posts on a certain trainer's ALLEGED Ponzi scheme.
I am not here to protect anyone, nor do I have enough information to have an opinion on the matter. I do however equate the ridiculous stampede to hang, to that of a police state. It is similar to the idiotic chanting at the Republican convention "lock her up" referring to Hillary Clinton. We live in the United States Of America. Our constitution provides that when accused of a crime we are INNOCENT until proven guilty.
Y'all step back, take a deep breath and let justice take its course.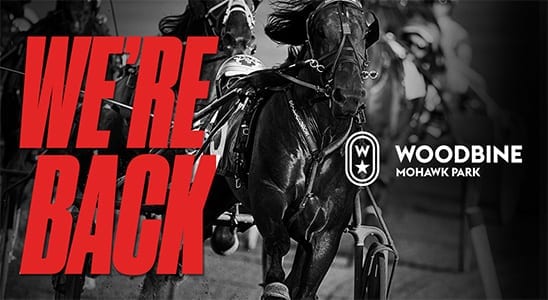 Murray Brown asked me on Facebook to react to the question of what we can do to make the Hall of Fame selections more equitable to us all?
I wish there was an easy answer to this, and I will step on a lot of toes with my answer but I feel good inside doing it.
Since the beginning, the HOF was a good ole boys club totally catering to their own. But just like the board of governors at Augusta (home of the Masters) they were forced to alter their ways because of the changing times. To be honest, I think the Georgians have come full circle faster than our Hall members. I am not going to say who should be in and who shouldn't. In my gut I can say that I do not question the credentials of any member today. I do question the committee proposing so few candidates per year. In recent years, not enough trainers have been inducted and so many great owners died before the powers that be recognized them.
My proposal is, let the living Hall of Fame members select one trainer, driver, owner and they will select the slate of proposed inductees. The selection committee must have 100 per cent (4-0) vote on the matter and they have to get 75 per cent of the vote of the living members.
I realize this is radical but it is fair. If the members aren't happy with the selections then they need not vote for the candidate.
Now the old guard will say what about our vetting process? I will say I went through it and was impressed with how thorough it is, but looking to my left and looking to my right, not all candidates receive the same scrutiny. Moira Fanning does a great job in that respect and I am sure she will be of great help.
My parting wish is that we fill the Hall with many deserving horse people before they leave us.
Bob Marks asks: How do the following conformation flaws affect soundness, gait, performance etc.: Back in knees, toed in, toed out, long or short pasterns, sickle hocked, or cow hocked?
Great question because it will give young trainers the ability to overlook some of these faults that I consider old wives tales.
Back in the knees, if a severe deformity, can be debilitating. A horse with this defect is constantly pounding on a joint with a totally improper angle. Imagine running with a half-inch block of wood nailed to the toes of your shoes. The pressure on your knees would be excruciating. This fault will most certainty create sore knees limiting your horse's potential to a great extent. Another important point, if you are buying a filly, no breeder will buy a mare severely back in the knees. Toed in or out is another story altogether. To exhibit how difficult this business can be, I will never buy a toed-out horse. Every time I get one to train, they always hit their knees. Chuck Sylvester, on the other hand, buys them all the time and although I did catch him with a very expensive failure, I have seen him perform miracles with them. I have no problem with toed in horses and most trainers won't touch them.
I won two Hambletonians with Continentalvictory and Self Possessed. Both were toed in and obviously showed no effect.
Long or short pasterns are rarely a problem today as compared to 40 years ago. Somehow we have bred this conformation fault out. I still will not buy a long pasterns horse. Not only does this fault compromise soundness, as it puts excessive pressure on knees, tendons and suspensories, it will increase the size of the gait in a trotter and in essence slow him down. On the other hand, excessively short pasterns would be an oddity.
Sickle hocks are a definite No No. Although there have been many fast horses with this deformity, I personally would advise against buying one. To begin with, a trotter will be far more inclined to hit his shins and will almost certainly have problems with curbs. To some trainers, this is no problem. To me, it is cancer. I have trained trotters for over 50 years and never trained a colt with a curb that amounted to anything.
Cow hocks are another fault that I don't like, but can live with. Most yearlings are cow hocked to some extent and seem to straighten up as they grow older. I prefer the ones that are straighter to begin with. Cow hocked colts are more likely to interfere and more likely to have hock and stifle problems.
Of most importance buying a yearling, the more correct they are, the better your chances of success and if you are lucky enough to have a great one, the chances of a great career as a stud or broodmare are enhanced immeasurably.
Dirty_deere asks: I can't find anyone to help me with this colt. He scalps and I flipped his shoes around and it cleaned him up enough to get down to :30, but now if I try to go faster he makes breaks even with the trotting hopples. I think my problem is that he doesn't reach out enough. Any help will be awesome.
This is not an easy one without sitting behind the colt. My first thought is that you may be right and all horses were not born to trot and you can't create a good gait on a bad-gaited horse. Fortunately my ego gets me to think I can create miracles, or at least help you get him to the races. First, realize you have to work with what you have. If the colt doesn't reach out, nothing you can do will make him. Pull his hind shoes and get his angle as high as possible. Now put a three-quarter inch half round reversed with an aluminum rim pad. Keep his head rather low and don't take it up unless he hits his shins. If this doesn't work, leave the shoes the way I suggested and take his head way up and put the hopples that attach to the bike on the way you normally would. STOP now and take them up 5 more holes. If he still doesn't trot, trade him for a dog they are more fun and less expensive to keep.
Thanks again to my readers for the wonderful input. I am writing this from my hotel in Dublin. I have only been here a few hours and have discovered there are more bars here than on Bourbon Street in New Orleans.
Since the Preakness field is not even close to being determined I will include my selection that you already know next Friday. I will also discuss the ridiculous thought that the Meadowlands will drop all its stakes in 2019. Have a wonderful week and please keep the questions coming.
Have a question for The Guru? Email him at GurfTrot@aol.com.