by Ron Gurfein
I am going on a trip after the Derby to Dublin, Belfast, Edinburgh and London. I will not be making many horse-related stops, however I will try to visit Coolmore. If you have an interesting question regarding the trip, fire away. I will continue to write my column while on the continent.
Murray Brown asks: Who would you list as the top five drivers behind Mike Lachance? What drivers have given you the best advice on horses or on life?
The five drivers I would list behind Mike would not be an easy task. On pure talent, I would say Yannick Gingras may be as good as I have seen. He can make anything go. Billy O'Donnell, aside from his fabulous talent, can keep a horse alive on the rim better than anyone. John Campbell is not fancy, but seems to fit every horse and wins too many races that he just plain shouldn't. David Miller, Tim Tetrick and Brian Sears would be tied for forth — similar driving styles, can fit all kinds of horses and are great money drivers.
There were so many great ones in my lifetime I have to give honorable mention to Herve Filion, Cat Manzi, Walter Case, Jr., Matt Kakaley, Carmine Abbatiello, Lucien Fontaine, Ben Webster and maybe the best of them all, Buddy Gilmour.
As far as advice is concerned, Lachance taught me two important things: Never enter a horse to race that will make you look bad. When you take a hot shower, every day stretch yourself when the hot water is loosening your back muscles to the point that it is easy to touch your toes. I don't know how much that advice helped, but I am certain it did to some extent.
When I started in the business I was a hard-headed perfectionist. One day I was having coffee with Levi Harner and he looked at me and said, "I can see you are upset by something." I replied that I had a two-year-old colt that had been hanging on the right line since I broke him and it's making me crazy. I can't find a splint, his knees are cold his shoulder seems good, what should I do? Levi had a big smile on his face and said "put a head pole on him, smack him in the ass and go on." The colt was perfect ever after.
I was very lucky to have been very close with some of the smartest horsemen that ever lived. Jimmy Cruise, Frank Popfinger, Albert Hanna, Buddy Gilmour all helped me immensely. However, there was one major screw up. I was in the blacksmith shop with a very nice Speedster Colt out of Neon named Sterling Speed. I was racing him in the Spring trotting series at Saratoga. Albert Hanna came into the shop and screamed, "Stop everything. Ronnie my boy, it's not good to race a trotter with 4 aluminum shoes. It anchors him too much. Put steel on him behind for god's sake."
Being the impressionable kid that I was I did just that. The final was that weekend and my colt was the favorite and Jimmy Allen was driving for me. Well at the top of the stretch with a comfortable lead he switched to the pace. Jimmy grabbed into him so Duncan MacTavish outside him would cover him from the cameras. He paced right to the wire and won by a neck. MacTavish went crazy that there was no inquiry and when he called the judges they had seen nothing. We lost the case in court six months later in court. BAD ADVICE.
FYI: If your young horses can trot with a flop flop and a queens plate insert and a queens plate behind you will be getting the most out of their gait. That combination would be good for every eastern track. The only change you would ever have to make was going to clay i.e.: Springfield or DuQuoin where I would use flat aluminum instead of the queens plate. Less grab on the clay.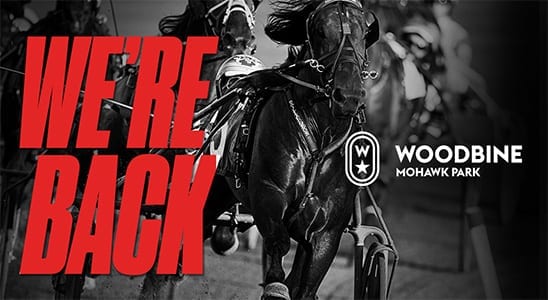 Clay Horner asks: My 20-year-old college daughter and friends are returning from Europe and meeting in Palm Beach after school finishes in May. They like top restaurants with great modern food, top service and a younger crowd and would like your recommendations in Palm Beach.
The first problem with this query is "younger crowd". The average age in a Palm Beach restaurant in season is 75. Once May 1 arrives, it jumps to 80. The chic young ladies and gentlemen of your daughter's age that we see around in season are children or grandchildren of the dowagers of the island. They are off to Keeneland in April then to the Derby and will include a subsequent trip to the Hamptons to complete the summer sojourn, maybe even with a side trip to the America's Cup in Newport.
That was my first problem in answering the question. The second is "modern food". I find most great Palm Beach restaurants have conventional fare as opposed to the cuisine that seldom appeals to us old folk.
I have traveled to Palm Beach a lot this winter because we have friends there and have found some really nice restaurants that I haven't mentioned in my previous column. They are definitely not your old guard favorites and seem to cater to a younger clientele (not in their 20's).
The most innovative and young was Kitchen, a relatively new establishment interestingly owned and operated by Tiger Woods' personal chef and his wife, who is a lovely hostess.
We were at a private party and had the tasting menu was wonderful and maybe too much to eat. There were at least 6 courses that includes tuna crudo, feta salad, sea bass, steak, assorted vegetables a delicious pea type soup served in a large shot glass and all sorts of deserts including profiterols, my favorite. Also of note, the wine selection is sensational.
Buccan is probably the youngest and most modern fare in the area that has wonderful food and atmosphere as well They serve mostly small plates and start with fabulous crudo specialties as hamachi, tuna, and snapper. They have a great kale salad and a salad of ricotta and peaches that is wonderful. There are various curries and other worldly tapas dishes as well as simply wood grilled fish, chicken or steak.
The Cafe Sappori is a wonderful upscale Italian gem on Southern Blvd and Washington Av. Owned by two friends of mine that started Bice in Florida — Francesco, and Paolo. I met them at Bice in Milan 25 years ago and I am happy to say that their own restaurant is far superior to any of the Bice's that they managed. The menu is like the New York telephone book, so I will not single out any items. They have everything and it all is great. The wine list is tremendous and the servers are very educated on its content.
Other places that I like that could be a bit younger are The Palm Beach Grill, which has the most reasonable wine list in South Florida and the best Prime Rib.
I really cannot advise about reservations at this time of year as I have never been in Florida this late in the year before. Last night, I walked into Trattoria Romano without a reservation and the place was very quiet. I can't predict what business will be like, but I would still make reservations if I were you. I hope they have a wonderful time.
Jerry Wilson asks: Does the domination of Takter and Burke in the major races hurt the sport?
Hey Jerry, wake up, this is America. Free enterprise is a good thing. Both Jimmy Takter and Ronnie Burke are great at what they do. Their horses compete at the highest level and for the most part retain their form throughout the entire racing season.
The owner base of our business is unfortunately very small. The guy with the hot hand gets all the horses. I had that run from 1992 to 2006 and that's a long time to remain a viable factor in this sport. But like anything else, it comes to an end and the new young gun on the block takes over. The sport doesn't get hurt at all, however the small trainer does. It's just a matter of time till he runs out of owners or hits the big horse to launch a career. But for him it is an uphill battle. The success or failure all takes place in the sales ring and when the power is in the hands of two guys who can buy any and all of the best yearlings regardless of price it beats up on the little guy.
There are some changes coming that will lessen their hold on the business. As of 2019, Jimmy says he is retiring and I absolutely believe him. Maybe not forever, but for enough time that the Toscanos and the Butenschoens can expand their operations. Another factor is that young Melander and Svanstedt are both doing a great job and have plenty of money behind them. The cream will rise to the top.
To Murray Brown who asked me to write about the Hall of Fame selections in this column I promise I will next week if all goes according to Hoyle, but if I did it this week I would overstay my welcome as this will be followed by my final Derby selections.
Derby picks
It will be a Justifiable Kentucky Derby. Most of the horses had an uneventful week and all 20 that I handicapped last week will be in the gate on Saturday. No mishaps in the final days is always a wonderful thing. To those of you that take workouts into consideration, Justify, Vino Rosso Magnum Moon and Lone Sailor had quick works, the others mediocre. Another handicapping tip is there are nine horses that will go to post with a different rider from their last race. However, most of these changes are equal or negative in considering the stepping up of a colt.
For my gambling friends I still love Justify. The big beautiful chestnut colt should look great with the roses around him. Barring unforeseen happenings he will be in the winner's circle. I like Magnum Moon for second and would use Lone Sailor and Hofburg in the multiple horse wagers. This is my first public attempt at handicapping and just as I was a disaster in the March Madness episode and promised you I would never do it again I will also promise if Justify loses without a legitimate excuse I will not bore you with this again.
Thank you all again for your kind words. Please keep the questions coming in. And look for my post Derby analysis in the Sunday edition. My kind editor promised to hold the presses for my words. Have a wonderful week.
Have a question for The Guru? Email him at GurfTrot@aol.com.