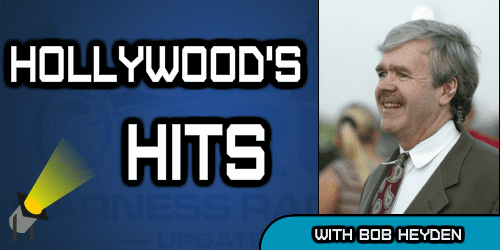 Hollywood's Hits: Foiled Again miles ahead of top thoroughbreds
by Bob Heyden
Foiled Again's march to 100 wins is made even more amazing when you consider that of the top 100 thoroughbred earners of all time, only two have 20 or more wins — Wise Dan 31 23-2-0 $7.06 million and John Henry 83 39-15-9 $6.6 million.
Burke tops Asmussen
Speaking of the thoroughbreds, 17 of their top 18 trainers in terms of career earnings are still active. In 2017, Foiled Again's trainer, Ron Burke, surpassed Steve Asmussen for the most starts ever — some 39,500 currently to 38,100 for Asmussen.
First $1 million handle
Harness racing's first $1 million handle came on May 17, 1947 at Hollywood Park when a crowd of 20,123 collectively wagered $1,002,429. The betting figures in harness racing for that year were 23 per cent higher than the year before, and the ninth highest total of the year was recorded on Hambletonian Day at Goshen when $356,024 was wagered. The top eight were at Roosevelt and Hollywood Park.
Roosevelt's high for that record-breaking season was $964,709 on Aug. 22.
New Jersey's first 1:55 mile
On Sept. 25, 1976, Young Quinn recorded the first 1:55 mile in New Jersey with a victory in exactly that time at the Meadowlands. Young Quinn was a neck winner over Nero in the $40,000 free-for-all in the track's fourth week of operations. Rounding out the field were Momentum and Dale Ross in third, Meadow Blue Chip and Ben Webster in fourth, Rambling Willie, the 4-5 favorite for Bob Farrington, getting the last check, Andy Lobell and Ed Lohmeyer in sixth, Handle With Care and Billy Haughton in seventh, Peter Lobell and Greg Wright in eighth and Frank O'Mara and Keystone Accent last in the nine-horse grouping.
The fractions were: :27.2, :56.4, 1:26.2 and 1:55 flat. The winning driver was Joe Marsh Jr and Joe O'Brien was the runnerup. Oddly, it was the only win of the meet for Marsh.
A closer look at first repeat HOY
In 1952, 6-year-old Good Time became the first horse to be a repeat winner of the Horse of the Year award after winning it in 1949 at age 3.
In 1952, he has a record of 33 23-4-2. In 1949, his record was 19 15-2-1.
His $110,000 in earnings in 1952 was a new single-season record, but I was more impressed by his seven times going two heats in one day — at age six! — and his competing at 14 different racetracks.
He retired with earnings of $318,792, also the all-time best in the sport's history at that time.
DiBenedetto just the second
When 51-year-old Kyle DiBenedetto won at the Meadowlands on Feb. 2, he became just the second driver — after Jack Moiseyev — to win at the Meadowlands prior to turning 20 and after turning 50. DiBenedetto had half a dozen wins in 1986 when he was 19. Moiseyev had a handful of wins in January of 1980 before turning 20.
Happy 60th Ray Schnittker
Today (Feb. 11) marks the 60th birthday for Ray Schnittker. Happy Birthday, Ray!
Quiz
Q. Seven years after Niatross won the Meadowlands Pace in 1980 at the Meadowlands, a full brother appeared on the card the night Frugal Gourmet won over Laag and Run The Table. Can you remember his name?
A. Toroa, a son of Albatross out of Niagara Dream, had $19,350 on his card at age four by that point.