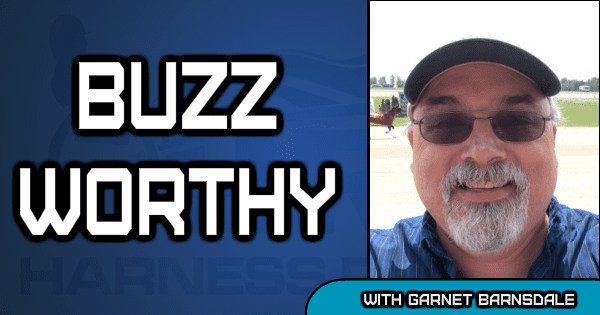 Buzzworthy: The good and the ugly at Woodbine
by Garnet Barnsdale
Thursday nights at Woodbine's winter meet are typically "meat and potatoes" types of race cards that more often than not go off without much fanfare.
This past Thursday, though, there were two races that caused a bit of a buzz. One performance was (at least) good, while the only way to describe the other race would be ugly. Sorry, Clint Eastwood fans; I don't have a "bad" to complete the trifecta.
Let's save the best for last and start with the eye-catching performance of the night, if not the meet. Race eight (replay here) featured a Pet Rock sophomore gelding – Larrys Petrock — who showed promise in qualifiers at two, but never made it to the races. The homebred, owned by Gerrie Tucker, had flashed home in :27.3 and :27.4 in his two preparatory qualifiers for his debut and he figured to take action starting out in a spot that appeared to give him a good chance at immediate success.
Some quick research revealed that Larrys Petrock is a half-brother to speedballs Gerries Sport (1:49.1 S.) and Ohio Larry (1:52.4 H.). Being the third foal to race from the dam, it was reasonable to expect a sharp performance from Larrys Petrock, so, I made him my top pick and the night's Spot Play in my DRF Harness analysis.
Larry's Petrock didn't disappoint, but it was the way he won his debut that got a few social media users busy at their keyboards. In no hurry early, he was seemingly in a bad spot at the half-mile pole, racing eighth, more than 14 lengths behind the leader. To give you an idea of what a daunting task it typically is to win from this position, so far at this meet, four winners have come from eighth to win a race, and that represents one per cent of all winning trips.
Larry's Petrock, however, made what is almost the impossible look easy. Still seven lengths in arrears as the field straightened out for home and following stalling cover, he was pointed to the middle of the track by driver James MacDonald, who then asked him once for some speed. Larry's Petrock exploded, unleashing a :26.2 final quarter – the quickest of any horse on the card – to turn some heads with a 3 1/2-length debut win.
One of the first social media posts came from Joe Bellino, who owns Larrys Petrock's sire, Pet Rock, who posted the replay of this race with this message: "Wow!!! Holy shit!! Watch this Pet Rock colt!!! This horse made a monster move on a cold night and only 3 yrs old! Pet Rock's book is still open, so you can still breed to him he's filling fast again though."
It's hard to fault Bellino for using that eye-catching debut by Larry's Petrock for some free stallion advertising.
Also noteworthy was the achievement of second-place finisher Magical Albert, a miracle horse who survived being born via a rare emergency C-section and a bout with a ventilator after being born. His remarkable journey is chronicled in the book The Bounty of Illusionist.
Race two on the card (replay here) was more cringeworthy than eye-catching and it had veteran race watchers wondering if they had seen anything quite like it before. All said they couldn't remember a race on the WEG circuit where all but one horse in a 10-horse field broke stride at some point. The fun started when the inside three starters went on a gallop before the start, and from there, every other starter in the field – save for eventual second-place finisher, Muscle Lass, all took turns making a break. Race favorite Legend Within, who was on a full gallop at the start of the race, was able to recover and register a one-length maiden win.
The race may not have been as bad as this one described by William Blessing in the Facebook Harness Racing History group — "The entire field (7 or 8) 2 YO in a matinee trot race at Sandwich Illinois fairgrounds broke. One ran into the infield and another ran off the track into the grass on the clubhouse turn and started grazing" — but it was close.