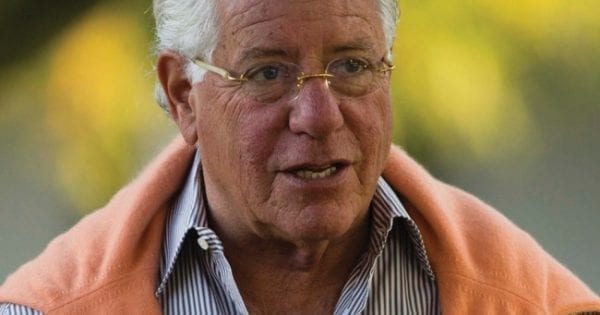 The culinary delights of South Florida
For those traveling to South Florida this winter, foodie Ron Gurfein suggests some can't miss restaurants.
by Ron Gurfein
With the race secretaries meeting coming as well as the holidays I thought I would take the opportunity to help guide my friends to the culinary delights of South Florida.
Unfortunately if you are from a major metropolitan area you will find most of the food inferior to your top restaurants. However, there are some fine and fun eateries in my neighborhood. I will not waste words by including addresses and phone numbers as Google will solve that for you quickly.
Without question the best overall restaurant in South Florida is Trotteria Romano. Owned by a family that has three other hot spots in the area, the food is fabulous and the selections plentiful. The menu itself is small but they have 25 specials every night. The most creative dishes are the Veal chop Romano and the Romano salad. Stone Crabs are better than Joe's in Miami, and the wine list is amazing as is the wine by the glass menu. If there is any room for dessert, real Strawberry Shortcake is available like you had when you were a kid.
My preference for the best steak house is New York Prime. The food is great and the atmosphere electric. Steaks, veal chop, lamb chops are all wonderful. Without a doubt, New York Prime has the best oysters you can find in the area. Everything is big from lobsters to side dishes to deserts. Plan to share. At 7pm each evening there is a pianist/singer playing your favorite songs and people get up and dance right by the bar.
Both the above restaurants are very expensive. If you eat drink and were hungry it will bee $80 per person or more.
The hottest bar in town, also with great food and more reasonable prices, is Frank and Dino's owned by a good friend of mine who is also a thoroughbred trainer. The place recently moved from Deerfield to Boca Raton. They have an amazing Happy Hour with extensive selections and half-priced drinks. You could founder for $25. They have many wide-screen TV's two of which have TVG on all night. The menu is very good and the bone in veal chop is wonderful and priced right. The owner, Carlo Vaccarezza, is a great guy. Tell him I sent you and you will be well taken care of.
For the sushi lovers out there Lemongrass stands alone. They have a great variety of fish and other delicacies. The place is plain, but beautiful. It's another place you can founder at Happy Hour. The bar is very nice, although small. If you go early or for lunch you will have no problem.
A little more than walking distance from the race secretaries' meeting is one of the most famous dive bars in America. Right where A1A bends toward the ocean is The Whales Rib my favorite lunch spot for three decades. It has never changed and the food has always been wonderful. The drinks are ridiculously inexpensive, maybe $6 for a martini. The Bloody Mary (the best I ever had) comes with all the trimmings and a whole fresh shrimp. Fresh fish, clams, oysters, stone crabs (smallish) and if you don't know what Rock Shrimp are you better have them. It's the best-kept secret in Florida. They are also known for the Key West sandwich available with dolphin, pastrami, or turkey.
I would be remiss if I didn't mention Christine Lee's the great Chinese (very authentic) restaurant on the third floor of Gulfstream Park. I say this because I love Chinese food and after living in Florida for more than 30 years I have never found a Chinese restaurant worth going to. There were so many great one in New York City that I got spoiled and when I moved south I was terribly disappointed. Finding this place was like finding an oasis in the desert. The menu is very simple and very traditional the service is great and so is the racing. The room is beautiful and if you don't like Chinese food they have a full fine Sushi Bar as well as American selections. Susie is the Maitre D. Tell her you are my friend and you may get a nice table.
Last, but certainly not least, is La Villetta, a very fine classic Italian eatery. Owned by Sal Sellitto and his cousin, the wonderful chef Maria Costanza, they have been creating fine dishes for almost four decades. Some of you may know Sal as his first venture in south Florida was in the '80s, a pizza place across from Palm Aire right near Pompano Park. The restaurant is small and elegant, the pasta delicious and the specialty of the house is Yellow Tail baked in sea salt deboned tableside served with garlic and olive oil.
Delray Beach
Traveling up the coast for those of you planning on visiting Sunshine Meadows or the South Florida Trotting Center there are two spots in Delray Beach well worth visiting. The first is Tramonti, a fine old-world Italian restaurant. Created by the same family that had Carmines on Mullberry street in New York they have been serving traditional southern Italian food for 30 years in Florida. They have specials every night and I would suggest pasta. Fish and meats are very good, but the pasta is wonderful. Seafood and spaghetti steamed in tin foil is a special dish and their spiedini appetizer is as good as it gets. The wine list is good and the wine by the glass list is excellent. It includes Masi Amarone, rarely available by the glass. Ask for Glen or Christopher. They will do their best to help you. Note: there is ample inside and outside seating.
About four blocks east is a wonderful steak house Cut 432. They quality of the beef is truly as good as New York Prime and the staff is wonderful. however the restaurant is a bit crowded for its small size and tables are a bit to close together. There is a small also crowded area for dining alfresco, but unless you get a good table you are virtually eating on the sidewalk. Make inside seating your choice. Their steaks and chops are excellent, salads are good and their seafood is always fresh. They have a fabulous Shrimp Cocktail, but don't order too many as they are huge.
If you decide to go to Delray Beach, try to avoid weekends. The traffic is always bad and parking is difficult, but on the weekend I find it impossible.
Palm Beach
To complete our culinary trip we can go a little further north to Palm Beach where two places are well worth the trip. The first is Bistro Chez Jean Pierre, to me comparable to a Michelin 3-star venue. The place is quite elegant and the food is like a fine eatery In Paris. All your favorite French dishes are available including coq au vin and roasted duck. They have an appetizer of scrambled egg served in the shell with black caviar on top that is more than wonderful.
To end our journey, I have saved the most fun place for last, Restaurant Bice. It's not that the food is so good or the service (usually not so great). It is truly a scene for the rich and famous and the want to be rich and famous with beautiful women dressed to the nines. It presents a wonderful overall experience, and if you go on a Saturday night triple that. They do have good fish and an excellent seafood salad and specials every day are printed inside the menu on a separate page. I first fell in love with the place in Milan where, purely by chance, I ate lunch and dinner there on the same day — which is too long a story to explain. Then I started going to the one in New York, which was walking distance from my house. The food was not good, but the people watching was great. It was a big hangout for Angelo Cardin (RIP) and the visiting group from Padua. So, naturally, when I moved to Florida I became a regular. The Bice in Palm Beach is the best of them all in my opinion and the food is much better than the others. The bar area is small, but it's the best seat in the house.
It was fun taking this trip around my hometown and if you have any questions don't hesitate to email me at gurftrot@aol.com. Have a wonderful holiday season and a happy healthy New Year.