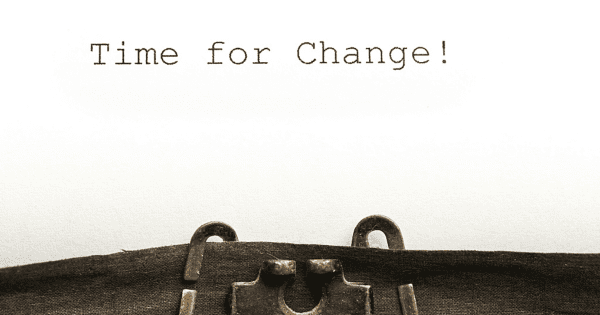 Buzzworthy: Gall recognizes the importance of customers; here's some suggestions from one
by Garnet Barnsdale
Last weekend, the east coast of Canada, particularly Charlottetown, Prince Edward Island, was abuzz with harness racing. In addition to filling the Red Shores track during the legendary Old Home Week, Charlottetown also played host to the final leg of the World Driving Championship and the 2017 World Trotting Conference which hosted delegates from the worldwide harness racing industry. There was certainly no shortage of good cheer when hometown hero James Macdonald won the WDC for his hosting homeland.
In his closing address to the World Trotting Conference delegates, as he passed the torch to next year's WTC host Sweden, Standardbred Canada CEO and president Dan Gall was quick to speak of addressing customers needs and wishes. "We must ask the customer how they want us to move forward," Gall said. "We need to listen to our customers, at our racetracks, in our paddocks and of course, our fans. By listening to them, our job is relatively easy."
When I read these comments in a press release the first thought that crept into my mind was: "Customer"! He just called me a customer! One of my biggest beefs for years has been that horseplayers are not treated like customers – at least not anywhere close to approaching the way slots players are treated. So, my thinking was, if Gall is serious about asking the customer how to move the industry forward, why not provide some feedback right away from what I would consider a typical customer… me?
Now, I am not a "whale" when it comes to wagering, but I am sure not a $2 bettor either. I estimate that I average $100,000/year in bets, likely at around an average takeout rate of about 20 per cent, so as someone who contributes $20K annually to the industry in wagering (plus more in horse ownership, licencing, buying food at the concessions etc.), I think I am deserving of a say.
Here are some items on my customer wish list:
• Make rebates reasonable. As you can see in the accompanying picture, last week I bet more than $3,000 and was given back a mere 20 bucks as a "takeout adjustment" reward. I know of several offshore wagering sites that would return close to five per cent on those bets. That means if I chose to bet with them, I could have received $130 more in rebates for that $3K in bets. So why do I keep betting through the tracks? Partly because I don't trust offshore sites, but more so because I would be taking all my wagering dollars out of the industry, one that I have a great passion for. Still, tracks can do better than returning less than one per cent to regular, loyal customers.
• Do something to improve the information that handicappers get when they buy a program. This is 2017. Why can't we have the yearling price of every starter in track programs? How about a trip note for each race? Layoff stats for trainers? Track bias notes? You want your customers to win so they come back and keep pumping money through the mutuels, so give them as much information as you can arm them with to be successful and don't overcharge for them at the track. Make customers pay whatever will recover your cost to produce and sell the programs, but no more.
• Don't make it undesirable for me to come to watch live racing. When I pull into a parking lot, I don't want to drive through an obstacle course of potholes, and, I surely don't want to see the closest parking lot to the entrance closed in winter and leased out to store autos for a car dealership as has been the practice at Woodbine for several winters. Don't make me feel unwanted before I even get through the door.
• If WEG feels it necessary to charge $10 admission to the North America Cup, well… fine. I'm not going to get into the pros and cons of that decision again, but here's an idea: For HPI customers that accumulate "reward points" why not give them the option of using an applicable number of points to pay for that admission ticket? Here's the rub with the $10 charge: many loyal customers and regular bettors feel alienated to have to pay on the biggest night of the year to accommodate the "once/year crowd" when they have supported your product all year long. Throw the regulars a bone.
• WIFI. It's 2017, every racetrack should have reliable WIFI that works anywhere you go in the track. There are ads in some of the tracks pushing customers to bet online, but the WIFI is, on most days, not very good. This should be a priority.
• If I am going to be forced to use the HPI.Bet wagering site monopoly, can I get a page on the site that gives me a breakdown of my wagering stats that I can sort to be able to see my R.O.I. on specific bets? This feature seems like a basic component of most U.S. Advance Deposit Wagering sites.
• Why not create an event for bettors? I'm thinking like a once/year "low takeout" night? 12.5% takeout across the board all night long, as a customer appreciation night. Hardcore bettors don't want hats, t-shirts or weiner dog races, they want a chance to turn a profit, whether that be for a day, week, month or the whole year. You might even be surprised with the new business you would attract.
I could probably hammer out several more bullet points as I have been a regular customer/bettor for more than four decades, but the bottom line going forward is bettors need to feel that their business is appreciated and most of all, that they have a fighting chance to at least break even playing this great game of ours. Cater to those needs and you have a chance to "move forward". If there are tools you can provide that help customers win more frequently, provide them. If you don't listen as you indicate you want to, I'm afraid you will lose more customers to business models like daily fantasy games that offer 10 per cent rake on virtually every game. It's too easy for gamblers to leave. Make it harder by showing that you genuinely care.