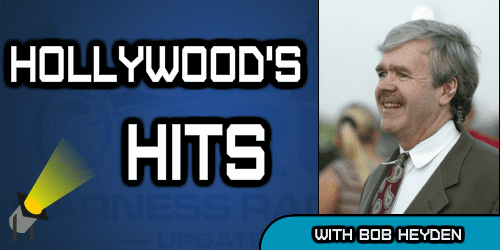 Hollywood's Hits: North America Cup baker's dozen
by Bob Heyden
1. Mike Lachance's first two (of three) North America Cups were with horses he never drove before — and who paid 30-1 and 29-1 (Safely Kept in 1992 and Straight Path in 1998)
2. Dave Magee is the only driver who went into the Hall Of Fame in the 21st century (2000) who has a brother who won a bigger money race than he ever did — Dean Magee drove Yankee Crusier to victory in the 2002 NA Cup.
3. Blair Burgess, a 2017 Canadian Hall Of Fame inductee, lost two straight noses in the NA Cup in '86 and '87 with Amity Chef and Frugal Gourmet.
4. The 1984 NA Cup winner Legal Notice had actually gone four hearts in eight days, winning the Nat Christie in Calgary (1,700 miles west of Toronto) eight days before the first ever NA Cup, which went in double heats.
5. This year marks the 30th anniversary of the first million-dollar NA Cup.
6. Jate Lobell won the 1987 NA Cup — his biggest win — then sired the winner of the NA Cup three times in the 1990s — Safely Kept 1992, Davids Pass 1995 and Gothic Dream 1997.
7. David Miller was favored in the 1995 NA Cup (Cinder Lane Sam 2-1), but didn't win it for the first time until 2016 with Betting Line.
8. Goalie Jeff won the 1989 NA Cup at 45-1, a number not normally associated with the eventual divisional winner.
9. John Campbell's first NA Cup winner, Precious Bunny in 1991, sired Campbell's first sub-1:50 Meadowlands winner — Stout in 1997 in 1:49.4.
10. Casie Coleman is the only trainer in the 21st century to repeat in the NA Cup — Sportswriter 2010 and 2016 Betting Line.
11. Post 10 has never won the NA Cup or the Hambletonian at the Meadowlands.
12. The 5 richest NA Cups (2007-2012) came within the same time period as the eight richest Hambletonians (2005-2012).
13. 10-13-10 — The NA Cup was contested at Greenwood the first 10 years, Woodbine the next 13 and now Mohawk the last 10