by Brett Sturman
In last Friday's $150,000 Molson Pace at Western Fair Raceway, driver Jordan Stratton won the track's signature race in his first ever visit to the London, ON oval (full story here).
I asked Stratton – who is currently in the midst of a career year sitting second in earnings amongst North American drivers – if he had a particular strategy while venturing to a new track for the first time. Stratton said that he prepped by watching all replays that he could find of past Molson Paces at Western Fair. He also said, "It definitely helps having the favorite and the rail, so it made my job kind of easy."
Bettors – like drivers – need to adapt in how a race is gauged when drivers race in new surroundings. Aside from the fact it was Stratton's first visit to the track, he was driving a former Levy champion and half-mile standout in Bit Of A Legend N and at a track where favorites win by a prohibitive percentage from the rail, the driver's strategy should have been obvious to anyone. In line with conventional wisdom, Stratton said "If we're shipping eight-to-nine hours and have the rail for $150,000, then obviously I'm more likely to be aggressive than having an outside horse in an overnight race."
Bit Of A Legend's win in Friday's Molson Pace was a no-brainer, but what about when it isn't always that easy? Drivers who excel at one track often struggle at others. An example of this is Stratton's closest neighbor in the Yonkers driver standings, leading driver Jason Bartlett.
Bartlett currently leads all Yonkers drivers with earnings just shy of $5 million in earnings at that track alone, and has been the perennial leading driver at the track in recent years. Bartlett is a smart and aggressive driver, and an obvious go-to guy who works wonders when driving at Yonkers. But for whatever the reason, Bartlett's record isn't as impressive when venturing to tracks outside of New York, particularly at the Meadowlands in a more limited number of drives.
Drivers that are automatic plays at some tracks, can be difficult plays at others. It could have anything to do with not adapting to a different track size or track configuration, a different style of racing, or it could be as simple as not having the power horses for trainers that a driver might have the track he is more successful at. It could also be a matter of not being as established at a visiting track, and thus not getting the courtesy breaks on the track from other drivers that one might be accustomed to at home. This last point is also true in being part of the reason why driver changes on horses from a trainer to a top catch driver are often successful.
One race that comes to mind as part of these scenarios was in the 2008 Meadowlands Pace when Canadian driver Paul MacDonell got roughed up three-wide through a :51 half mile with Somebeachsomewhere. It was probably the only possible way the horse, beaten just that one time in his career, could have ever lost and you could argue whether it was even MacDonell's fault considering how the race unfolded, but you have to wonder had that same trip transpired with let's say a John Campbell driving. We'll never know, but the lesson is that drivers racing against a different driving colony may find it harder than while racing at home, and wagers should be based accordingly.
By and large though, a successful driver at any of the larger tracks in the U.S. or Canada should be able to have their talents transfer while racing at other tracks. If anything, bettors more often than not will react favorably to seeing a Tim Tetrick or Yannick Gingras show up at their track rather than penalize them for being unfamiliar to local surroundings.
Saturday's $200,000 Battle of Lake Erie at Northfield Park provides a good illustration of how to consider horses with the hometown drivers versus ones with the out-of-towners while approaching the race.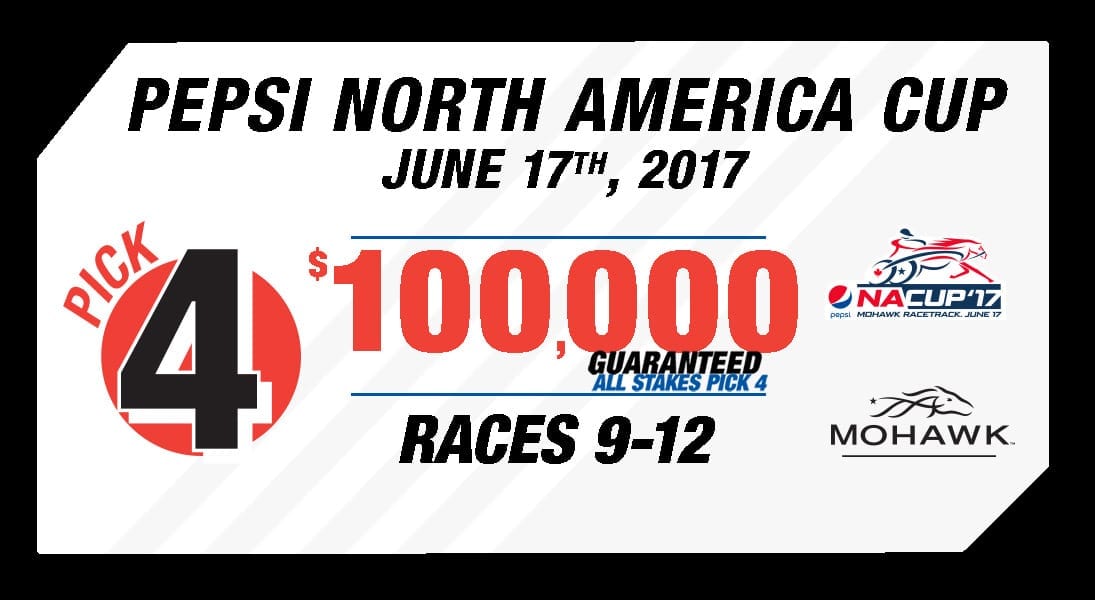 $2.2 million career earner All Bets Off lands the role of 5-2 morning line favorite for driver Matt Kakaley while Luck Be Withyou starts immediately to that one's inside at programmed odds of 3-1 for the track's leading dash and earnings driver, Aaron Merriman. Despite Kakaley developing his craft at this track a number of years ago and actually winning this exact race three times already (most recently with Foiled Again in 2015), Merriman clearly has a tactical advantage by driving at the track nightly in my opinion.
Rockin Ron gets crushed with another poor position following his outside draw at Western Fair last week, but local driver Ryan Stahl knows his way around this track and the horse should be respected, particularly coming from the Ron Burke stable. Conversely, what will former top WEG and current Yonkers pilot Mark MacDonald do from post eight with Sunfire Blue Chip? Recent history shows he has the ability to fire early, but every single horse from post five and outward is capable of the time which would make for an impossible road to the top from anywhere near the outside.
Other drivers making the trip in for the race include Vinny Ginsburg and Art Stafford, although either winning would be a surprise despite starting from posts one and two respectively with Guantanamo Bay and Soto. Doug McNair has been in this race before but he's had stronger chances previously than with Mr. Wiggle Pants. That leaves longshot Night Pro that Ronnie Wrenn drove to a win here in the open back at the end of March.
Luck Be Withyou has come back around nicely in his last pair at Pocono for trainer Chris Oakes and being able to wire a field with a sub :26 opening quarter mile is nothing new for him. Those last two speedy wins on the front end reflect the horse we have come to know in recent years and should set this one up nicely for tonight. He has the post edge on his main rival and I wouldn't be surprised to see Merriman take no prisoners in this one from the onset. Luck Be Withyou is the pick in this year's Battle.