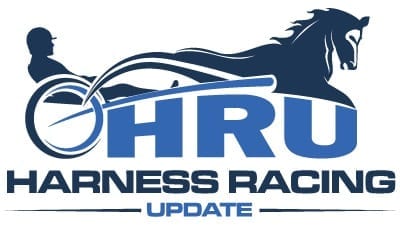 One third of the way through 2017, here's how the top trainers are stacking up compared to their 2016 numbers at the same point in the year.
by Joe FitzGerald
Holding Steady
The Levy and Matchmaker series represent the best opportunity to build a bankroll during the first four months of the season, and Ron Burke has done just that, year after year. However, this time he had no finalist in either one and just a pair of starters in the Levy consolation; Caviart Luca was third and Rockin Ron fourth. Still, the presumptive Hall of Famer was able to work around that paucity of aged pacing talent and hit the $3 million mark on the same day — April 28 — that he hit it last year. Burke is number one at The Meadows, where he wins better than 29 per cent of his starts and he's also on top at The Meadowlands. Burke is number five at Yonkers and Northfield and number three at the young Hoosier Park meet. His UTRS is a stellar 0.354. He gets around.
Rene Allard, who sports a UTRS of 0.357, is second once again. He made the same number of starts, but won 19 more races and upped his earnings by $371,000. Allard formed a rewarding partnership with the popular young Quebec transplant Louis Philippe Roy at Woodbine; Allard won more than 27 per cent of his starts at the WEG track and was second to Canada's top trainer Richard Moreau on the money list. Allard ended the first four months of the year third overall in Canada. However, he hit an impediment when One Too Many came up positive for Codeine and Morphine and was suspended for 90 days. The trainer was not suspended, pending a hearing, but broke camp and headed for Pennsylvania, where he is number one at Pocono Downs, winning at a 30 per cent clip. He is also number four at Yonkers, where he won the Levy with Keystone Velocity, the richest horse in North America.
Veteran trainer Richard Banca, who has established himself as the leader at Yonkers Raceway, is third, just as he was at this time last year. Banca has 17 fewer wins than he had then, but his money is up by more than $724,000. Somewhere In LA has spent much of the season hovering around the top end of the all horse earnings list and is currently number two off a second place finish in the Levy. Banca is winning almost 19 per cent of his starts in the high-dollar environment at Yonkers Raceway; his UTRS is 0.348.
Trending Up
Scott D Domenico, the trainer of early season ace Missile J, has moved up from number 11 a year ago to fourth. He has 15 more wins and his earnings increased by $491,000. Missile J accounts for $174,000 of that. Scott's UTRS of 0.314 is up marginally from this time last year.
Andrew Harris has risen from number 20 to fifth. His starts have increased by more than 60 per cent from 118 to 306. The 32-year-old Ontario native has 38 more wins and $636,000 more dollars to his credit. He made most of his starts at Yonkers where cousin Mary swept the Petticoat, but he's also fourth at Pocono Downs, where the Camluck mare just swept the Weiss.
Gilbert Garcia-Herrera moved up from eight to six. He's sixth on the Yonkers money list and third at Pocono Downs. His starts are down but he has 11 more wins and has banked $319,000 more than he had at the end of April last year.
Rob Harmon, a 47-year-old native of Albany, New York who raced in Michigan until things fell apart out there, moved from number 40 last year to number eight. He has 26 more wins and his earnings are up by 60 per cent. Most of his wins came at Yonkers, where he's seventh on the money list, while the rest were at Pompano Park. Harmon's UTRS jumped from 0.211 to 0.323.
Nick Surick, who occupied the three slot behind Burke and Allard on the dash list and is the leading trainer at Freehold, rose from a spot outside the top 50 last year to number 15 at the four-month mark in 2017. Surick, who recently turned 29, has won 110 races and showed earnings of $498,000 through the end of April.
Matias Ruiz made a leap from number 47 last year to 10. He doubled his wins and more than doubled his earnings. He's tenth on the Yonkers money list. Ruiz was the trainer in the middle of the kerfuffle involving Lou Pena and the scratching of I Said Diamonds out of the Jugette.
Richard Johnson, who races at Yonkers, The Meadowlands and Freehold, moved up five spots to 19. His number of starts, wins and UTRS were all down, but his earnings rose by $79,000 — 17 per cent.
Trending Down
Richard Moreau, the leading money winner in Canada, dropped a couple of spots to number seven. His wins are about the same but his money is off by $52,000. Moreau's UTRS dropped from 0.348 to 0.312. Going head to head with the powerful Allard stable didn't help.
Thomas Milici rose up out of obscurity to capture the nine spot on the earnings list at the end of April, 2016. He had 66 wins, had earned more than $647,000 and sported an out-of-this-world UTRS of 0.489—all of this at Yonkers Raceway. However, a positive test at the New York half-miler has served as a major roadblock to his meteoric rise: This year, Milici has 13 wins, earnings of $164,000 and a UTRS of 0.309. That adds up to a 75 per cent drop in revenue.
Tony O'Sullivan, who was at 14 this time last year is outside the top 50. The New Zealand native's starts are off by 76 per cent; his wins are down 72 per cent and his money is 78 per cent short of what it was one year ago.
Through April of last year, while he was still plying his trade in Alberta, young Travis Cullen was number five on the trainer's dash list but didn't make the top 50 for money, although he did show an outstanding 0.588 UTRS. As of the end of April, 2017 he was number 17 on the North American money list and second in Canada. The racing is a little bit more competitive in Ontario than it is out West, so his UTRS dropped to 0.287. On the driving side, he failed to make the top 50 dash list but is number 43 on the earning's list.
Jeff Bamond drops from number four last year to 11. His horses made 33 per cent fewer starts, down to 195 from 293, and his wins and money were off by 47 per cent and 37 per cent, respectively. His UTRS fell from 0.280 to 0.239. Bamond made most of his starts at Yonkers where he was ninth on the earnings list.
Australian native Peter Tritton went from number 48 in 2015 to six last year on the strength of, among others, Levy winner Bit Of A Legend N and Sell A Bit N, but despite winning the 2017 Matchmaker with MacKenzie N, he fell back to 12th. While his UTRS was about the same, he made 39 fewer starts, had 8 fewer wins and his money was off by $322,000. He was eighth on the Yonkers earnings list.
Last year Virgil Morgan Jr dropped from fifth a third of the way into the 2015 season to number 15. His starts, wins and money were all way down. This time he has fallen further to 27. (He finished 2016 at 24). Morgan, who has been racing at Miami Valley, has made 132 fewer starts and has seen his earnings drop more than $100,000—22 per cent.
Josh Green was number 21 a third of the way in last year, but he failed to crack the top 50 this time. He raced at Dover Downs and is currently at Harrington. His UTRS stepped up from 0.328 to 0.354 but his money dropped by $165,000—more than 40 per cent.