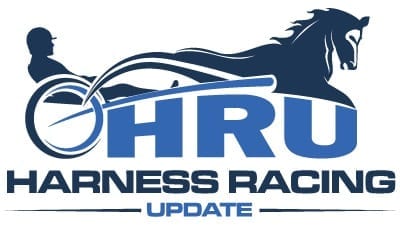 'Branding' our big events has more potential than you might think
As the Kentucky Derby shows, leveraging a brand's popularity opens doors for an entire sport in today's connected world
by Dean Towers
On Saturday, as everyone knows, the Kentucky Derby will be raced once again. The storied franchise has had its up and downs, but of late it's certainly on the upswing. In the year 2000, 9.1 million people in the U.S. tuned in to see Fusaichi Pegasus romp to victory. Sixteen years later, almost 16 million watched Nyquist cross the line first. Some things in horse racing are still very strong.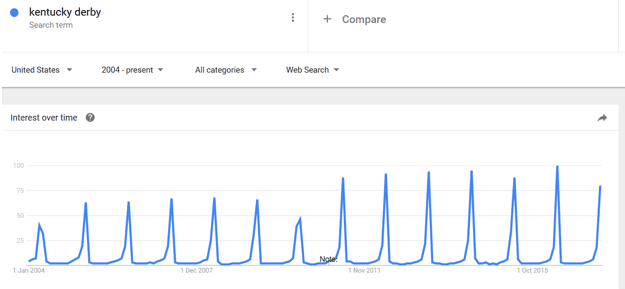 The Derby's success (in viewership, attendance and betting volume the last 10 or 15 years) did not just happen. From television, to partnerships, to futures betting, to media buys, to Internet properties and much more, Churchill Downs has invested heavily. This investment in the Derby brand opens doors, beyond the obvious key performance indicators.
An interesting recent phenomenon in our world is occurring right before our eyes – second screen searches. This is when you or I see an event, commercial or other stimulus on television and reach for our smart phones to research it. Google reported that last year, two thirds of smart phone users grabbed their phones for such a purpose.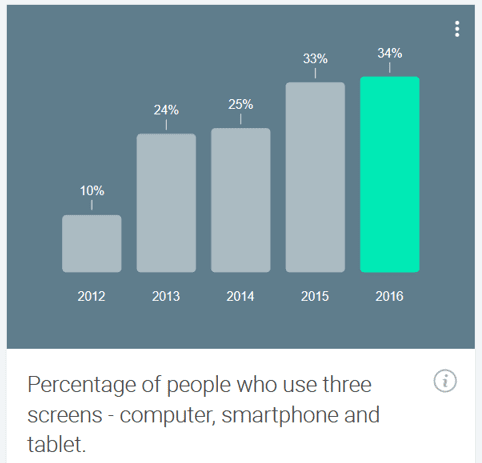 What's especially intriguing about this is that the sport, or event, or commercial does not have to be a mainstream one. For example, last year at the Rio Olympics, second screen searches for more obscure sports spiked in what marketers call "I want to do" moments. These are phrases such as, "rugby near me", "how do I make a balance beam", or "judo classes" typed directly into Google or Bing. These are very new fans of a sport, trying to find out more than just about the sport's rules; they're inquiring how they can be a part of something. This is high-funnel marketing at its finest.
Similarly, we see the exact same effects when it comes to the Derby.
Here are screenshots of monthly searches for several words that are very important to everyone who is concerned about the future of horse racing.
Searches for "horse betting":
Searches for "how to bet on horses":
Searches for "purchase racehorse":
Searches for "buy a share in a racehorse":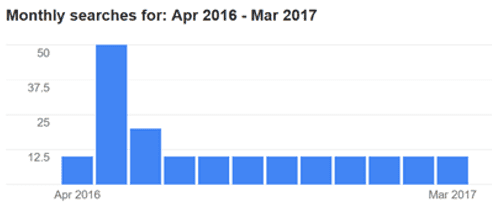 This is about as clear as a driver change from William the Refrigerator Perry to Corey Callahan. In May, people are interested to learn more about horse racing – betting, watching, handicapping, or owning than any other month. And it's not even close. The Kentucky Derby might be only a two-minute race, but it's a storefront and a gateway for an entire industry.
The reason this can be so powerful is that the above searchers display intent at the first point of contact. They are reaching out to you; you are not trying to contact and sell to them. This is not running a social media campaign, or a banner ad or billboard advertising a tire sale for Michelin 250's and hoping someone who needs tires sees it. This is a customer saying she wants Michelin 250's and she's looking for you.
What an industry does with this potential customer is the next step (and not an unimportant step) of the journey.
For harness racing, in terms of scale this is apples to grapefruits, of course. The Derby is the Derby, and, well, our sport does not even have a Triple Crown of any discernable sort. But in my view, the principle is exactly the same.
Harness racing has three very good brands – The Hambletonian, Breeders Crown and the Little Brown Jug. Each of these unique events has worldwide appeal and some (but not nearly enough) following. To build these brands so they have value, I'd offer that they need to partner and follow the Kentucky Derby and Churchill Downs Inc. script.
Leaving aside the fact that an undertaking like this costs money (Churchill Downs didn't create the upswing in the Derby brand with rubles), the action plan would be fairly simple: to build each brand with infrastructure and tactics that maximizes the return on marketing spend. Then, as the new brand attracts potential fans, bettors and owners, an ecosystem has to be constructed that is able to convert them from high funnel to low funnel, and ultimately, to sales.
I've always believed this sport has boundless potential, but in my view, it doesn't take advantage of its very favorable place in the market. Harness racing hasn't invested as it should; it has not built a product, event or brand that the market wants; it's, at times, paralyzed when it comes to big picture issues that the rest of the gambling and sport world deals with on an almost daily basis. It's troubling to many of us.
One way to bridge the gap, in my view, is to follow scripts that work, no matter what the industry; no matter if the horses run, or trot. If harness racing wants to pack the car for a road trip, there are nuggets in what the Kentucky Derby does that provide it with a pretty good map.