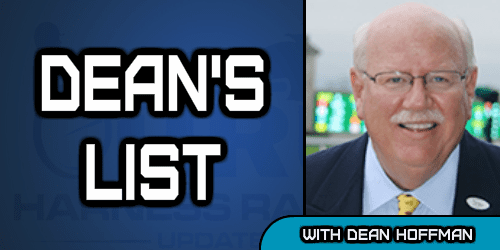 Making the case that he was greatest ever.
He's the greatest horse I've ever seen.
Niatross was foaled on March 30 four decades ago. Can it be that long ago? Indeed it can.
I realize that others will have conflicting thoughts on the "greatest ever." There are no right answers, and no wrong answers. Only opinions. And I am always available to sit around for hours and discuss this subject — as long as someone else is buying the drinks.
Is Niatross the fastest ever? No. Is he the richest ever? No. His speed records have all been eclipsed. Yet for those of us fortunate enough to see him, his greatness will never been eclipsed.
Are there other candidates for the throne of the ultimate standardbred? Of course! Based only on the ones I've seen I must consider pacers such as Somebeachsomewhere, Bret Hanover, Albatross, Cam Fella, Nihilator, etc.
Among trotters I was always wowed by what Nevele Pride accomplished. Ditto for Muscle Hill. And I admired Mack Lobell and Moni Maker, too. (This excludes the European stars I've seen, such as Ourasi of France and Varenne of Italy.)
But when I compare them to Niatross, they all come up a little short.
I will make my case:
• He won 37 of his 39 starts. His two losses were anomalies. In the first loss, he fell over the hub rail at Saratoga. In his second, he hit the sulky with his hocks in an elim for the Meadowlands Pace and made a break. He was never beaten by a horse that simply outpaced him. (To be honest, however, his trainer/driver Clint Galbraith told me that Niatross was a beaten horse at Saratoga prior to his swam dive into the centerfield. His groom Marie Gill, now a veterinarian in Pennsylvania, says that Trenton Time was going past Niatross and her colt's left sulky wheel caught the inside rail and pulled him over the low rail.)
• When he set his 1:49.1 record, he lowered the existing world record by two-and-four-fifth seconds. Horses simply don't do that. Always B Miki is now the fastest standardbred ever, but he earned that title by chipping one tick off the previous record. Extreme speed records are usually broken that way. Niatross took a chain saw to the existing speed mark and made mincemeat out of it.
• He raced on every size track. Today, so many horses can — and do — avoid half-mile tracks. Post position is so critical on smaller tracks and often a race is decided in large measure by the draw. Clint Galbraith never worried about such things. He just dropped Niatross in the box, put him behind the starting gate, and let Niatross do the rest. Track size didn't affect him.
• Niatross never beat up on soft foes in sires stakes. I don't know how often, if at all, he raced in Pennsylvania Sires Stakes, but it cannot be very many times. Nothing wrong with a horse competing in restricted events, but they don't hold the same merit for me as open events. To me it's like a major league baseball player getting credit for his batting average while in the minor leagues. Restricted competition simply does not and should not carry the weight as open competition. (Alas, harness racing has never been able to develop a graded stakes system.)
• There was never a whiff of scandal or teamwork with Niatross. The accomplishments of some sulky stars have been sullied by the reputations of their trainers. Others may have benefitted by some stablemates that provided assistance.
• Niatross beat older horses as a 3-year-old. That's not so easy for a sophomore to do, and it raises him in my esteem. It's well known that Clint Galbraith did not pay Niatross into the American Classics at Hollywood Park, but track impresario Pres Jenuine made certain he was paid in and made certain to lure Niatross to southern California. And Niatross did what he always did — destroyed his foes.
• He started 39 times over two seasons. Clint did not duck opportunities to race. He raced Niatross 13 times as a 2-year-old, which seemed light compared to Bret's 24 wins at age two and Nevele Pride's 29 starts as a freshman. Thirteen proved lucky for Niatross. That was enough. Wisely, Clint refused to step on the gas at Lexington in the fall of 1979 just to see how fast Niatross could pace. I recall seeing him win that year at Lexington and he was on cruise control. Clint was smart enough to know that showboating at age two could affect him at age three. And when Niatross came back to Lexington as a 3-year-old, Clint did step on the gas and the epic 1:49.1 mile resulted.
This tribute to Niatross on the 40th anniversary of his foaling wouldn't be complete without noting that his first two crops, sired at Castleton Farm in Kentucky, were astonishing. Consider the results: Nihilator, Pershing Square, Semalou D'Amour, Flight Of Fire, Handsome Sum, Niafirst, Steal The Show.
The second crop had Barberry Spur, Caressable, Smartest Remark, Cash Asset, Freight Saver, Masquerade, and King Charles.
After the first two crops, Niatross was moved to New York and the wheels seemed to come off his breeding prowess. We can debate why until the end of eternity and still not know why.
There is a memorial marker at the front of the Harness Racing Museum for Niatross, which says, "He was perfect."
And I agree.