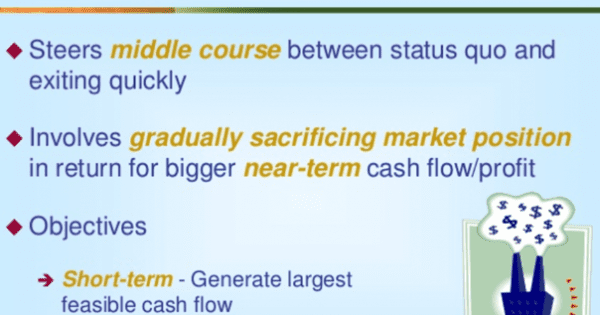 Ask the Question: Do we want to be harvesters or re-planters?
Questions about how to tackle harness racing's future should not be feared. They will spur a debate that the industry must have.
by Dean Towers
At the USTA meeting on Monday (Feb. 27), Jason Settlemoir of the Meadowlands put forth a motion. He wanted the USTA membership polled to see if they supported the idea of taking a percentage of money from slots to create a slush fund to promote harness racing.
The motion failed 47 to 7.
I understand some of the concerns, like the new USTA President noted in an interview after the vote. But a staunch 47-7 vote against simply asking a broad poll question (with no subsequent discussion even offered), to me, is troubling.
The problem with Jason's question, of course, is that it exhibits an age-old debate in harness racing: the harvesters versus the re-planters. Harvesters believe total revenue (in this case, purses) is maximized when it's used before it runs out. The re-planters believe that harness racing — although a mature business — can create new markets and increase core revenues with a push. No one knows who's right, but we do know, so far at least, the harvesters have won every battle.
This view seems to be strangely unique to harness racing, though. It's simply not that way in other equine pursuits who have chosen a balanced approach.
In 2011, The Jockey Club asked the question, got an answer and went to work. Through the McKinsey Report, they committed member funding to a long-term plan to (hopefully) increase interest in thoroughbred racing.
In year one, it was rumored that over $3 million was spent on initiatives, which included (but weren't limited to) TV time, a social media team, digital marketing, and "big race" marketing efforts. After testing, in the following years they've altered some of the spend allocation, but are still very active, spending a reported $2 million plus each year on the sport.
The jury is out on the efficacy of this spend, but even the initiatives biggest detractors can't argue that big race and big events have grown in thoroughbred racing the past several years.
Meanwhile, thoroughbred track owners, horsemen and horse owners have stepped up to the plate.
A little over a month ago the Pegasus World Cup was raced at South Florida's Gulfstream Park. The event – from a front-end revenue perspective – was a huge success with a record $41 million handle. The purse money, put up by owners, was huge, but that wasn't all that was done.
The Stronach Group spent millions promoting the Cup, with the hopes it would become a self-sustaining entity on the racing calendar every year. Frank Stronach paid NBC to televise the event. His team hired talent such as Thomas Rhett to stage a concert. They embedded the event to an entire local community to attract fans. In addition, in the spirit of cooperation, the rest of the industry paid a higher signal fee to Gulfstream for the race, to ensure more money went back to the home track.
Harness trainer Paul Kelley, who attended the Cup, told Bill Finley, "Sometimes you have to think big. There are thoroughbred people who aren't afraid to think big. That's what we don't do in our sport — think big."
That they do.
Across the pond, this structure and willingness to commit capital to seed long-term growth is done as a matter of course.
At the wildly successful Hong Kong Jockey Club (where handle and revenue has doubled in eight years), they have never stopped working. In recent years, they've committed about $40 million (U.S.) to initiatives that increase wagering and attendance. Most of this – a WeChat platform to enable the smooth flow of racing information, aerial replays, an iPad app, website revamps, track work footage on demand, live WebTV (allowing multiple feeds on one app) and new content – were for both existing and new, tech-savvy bettors.
On a smaller scale, racing in New Zealand asked the question in 2015, raised the money, and went to work. They immediately infused capital (about $17 million (U.S.) per year) into their three year plan for customer and horse owner engagement. Their new fixed odds platform will go live this year.
Each and every one of these entities have asked simple questions – where do we want our business to be in five years? How can we get there? How do we fund it? And they went to work.
For harness racing to succeed its leaders can't ignore the question or sweep it under the rug. To begin to fulfill this sport's potential, through the exploration of new ideas, creating new funding mechanisms and a committing to a workable way forward, the question needs to be asked.