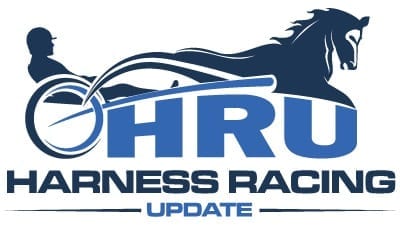 Who will be the next game-changing stallion?
A look at the new stallions whose progeny will soon be flooding racetracks across North America.
by Joe FitzGerald
Prices at the 2016 yearling sales were through the roof; Lexington Selected topped its all-time high by almost 25 per cent, while Harrisburg beat 2015 by 25 per cent. Still, it wasn't a very exciting year when it comes to new blood at the sales. The same goes for stallions racing their first crops, and newly retired stallions. This year should offer fireworks on all three fronts.
Last year, Chapter Seven, the sire of Walner, was the only notable addition on the track. There weren't any high-profile new faces at the sales, and Sebastian K, He's Watching, Artspeak and Bolt The Duer were the best of the newly retired.
Hambletonian winner Trixton, an exquisitely-bred son of Muscle Hill, who sells his first crop this year, is held in high regard. He stands in New Jersey, a breeding desert of late, for the relatively hefty — considering his location — sum of $12,000. He bred a full book of mares both years and, considering his own and his sire's accomplishments, will command high prices from those wishing to compete on the Grand Circuit.
Trixton's paternal brothers, the first-year sires Southwind Frank and Bar Hopping, will be viewed thorough a similar lens, while E L Titan, who now resides in New York but sells his first Ontario crop this year, will be cut some slack and given the benefit of the doubt by many buyers. The quest for Muscle Hill's extender(s) will be relentless.
A new stallion that lacks Trixton's top line pedigree is the highly-decorated pacer Sweet Lou, who stands in Pennsylvania for $7,500 and, like Trixton, sells his first crop this year. While Trixton only raced 19 times and saw his sophomore season limited to 11 starts by injury, Lou made 74 starts, was a world record holder at two and five, and is the only pacer to win his division as a freshman and again at age five. He was fast early and late, tough and long lasting; Lou had it all.
The difference is that Sweet Lou needs to outdo his sire by quite a bit. Yankee Cruiser, who spent four years in Ohio, six in Pennsylvania and is currently back in the Buckeye State, is no Muscle Hill. Lou is essentially a one-off. Dancin Yankee is the only other millionaire by 17-year-old Yankee Cruiser, and the Gerrity is his only open stakes win. Darena Hanover won the Jugette, while Marty Party, Hare Craft and Yankee Bounty are other solid pacers by Yankee Cruiser.
Grandpa Artiscape gave us Rainbow Blue, Maltese Artist and Escape The News, but Yankee Cruiser is his only siring son worth mentioning. Sweet Lou, the Great White Blaze and a half-brother to Bettor Sweet, will have his work cut out for him in that respect.
Father Patrick, the two and three-year-old champion who stands in Pennsylvania for $20,000, will sell his first abbreviated crop of New Jersey eligible yearlings in 2017. I don't imagine his connections would be upset if this full brother to Pastor Stephen matches his sire Cantab Hall's output, but the latter is having some issues right now and it may be up to Patrick to extend him. Uncle Peter, who bred full books in Ohio his first two years and sells his first crop in 2017, is another possibility for that role, as is Explosive Matter. But it looks like the burden will be on Patrick.
The same burden may fall on Andover Hall's double millionaire son Creatine, who has been retired to stud in Pennsylvania for a $6,000 fee. Creatine's paternal brother Donato Hanover has been a terrific filly sire but Andover Hall needs a top tier grandson to carry him forward. Perhaps the winner of the Kentucky Futurity and Breeders Crown will make that happen.
First year stallion Betting Line is by Bettor's Delight, who led the all-pacer money list for several years, until Somebeachsomewhere pushed him back to second in 2016. A very successful son of Cam's Card Shark, Bettor's Delight's progeny has excelled on the Grand Circuit, in restricted programs in New York, Ontario and Pennsylvania and with aged stock on all levels.
The thing is, for all his success 19-year-old Bettor's Delight has not been a sire of sires in North America; the cupboard is surprisingly empty. Betterthancheddar's first New York crop races this year, and that may change the perception of his daddy, but for now, Betting Line, who stands in the demanding Pennsylvania market for $10,000, must prove that Bettor's Delight is a sire of sires and extend him.
Breeders Crown, Tattersalls, Messenger and Adios winner Racing Hill, from the first crop of Bettor's Delight's full brother Roll With Joe, will be looking to outdo and extend his daddy as a rookie stallion in Ohio.
First year stallion Always B Miki is a one-off in the mold of Yankee Cruiser. His daddy, Always A Virgin, is a successful regional stallion in the Indiana program, but Miki, who did most of his Grand Circuit damage in his aged form, and Color's A Virgin, who won the Jugette and Nadia Lobell, accounted for almost all of his open success. Was that due to lack of opportunity, since most owners are content to stay within the sire stakes program? Maybe. A big plus is that Miki's sire is by Western Ideal, and hence he's a paternal brother to Rocknroll Hanover. And his grand sire is the great Western Hanover.
Regardless, Miki, the fastest pacer ever, who stands for $12,500 — $8,500 more than his sire — in Pennsylvania, and has filled his first book, will be selling to Grand Circuit buyers and must be successful on the big stage in North America to justify his high profile status. If he can produce some that mirror his spectacular coming from ninth at the half, second-place finish in the Pace he'll be all set.
First crop racetrack star Rock N Roll Heaven was a very logical extender for the ill-fated Rocknroll Hanover, but it just hasn't happened. He has produced some nice fillies, but nothing resembling an extender on the colt side. He's back in New York this year.
So, it's up to double millionaire A Rocknroll Dance, who set multiple world records and won the Governor's Cup, Pace and CPD, or almost millionaire and multiple world record holder Pet Rock. Both of them race first crops in 2017. Ten-year-old veteran Rockin Image, the sire of Freaky Feet Pete, is another possibility. Panther Hanover also races a single digit first crop from New York and Rockin Amadeus is standing in Ohio.
ARNRD and Pet Rock both bred close to 140 mares in each of their first two years, with the latter having a better success rate. Dance has 69 in this year's initial racing crop, while Pet Rock has 99. Rocknroll will have an opportunity to carry on through his sons, but it's a chancy proposition at this point.
Hambletonian winner Royalty For Life is another member of the most exciting first crop sale class in many years. His sire, the 14-year-old Credit Winner behemoth RC Royalty, has been successful in the NYSS — second among three-year-olds and fifth among two-year-olds in 2016 — but RFL has proven to be a one-off when it comes to the open realm. Like so many others, the Ontario stallion will be attempting to outdo and extend his daddy. And it will be up to him, Dejarmbro, Archangel, Crazed — somebody — to keep 20-year-old Credit Winner from dead-ending.
First year Ontario stallion Control The Moment, the winner of the Metro and Meadowlands Pace, will attempt to redeem the reputation of his daddy, Well Said, a high volume disappointment who has relocated to Ohio. Also, paternal brother Tellitlikeitis sells his first Indiana crop this year.
So Surreal, who was retired due to injury at two, will present us with the first crop by a son of SBSW to race. He bred 130 mares in New York in 2014 and generated 60 registered foals from that group. And paternal brother Captaintreacherous will create lots of excitement when he sells his first crop in the fall. He's the only superstar by his sire to this point and may challenge daddy in that regard. Perhaps Huntsville or Downbytheseaside will become sophomore stars. Also, Sunshine Beach will sell a large first crop of Ontario breds in 2017.
This should be a great year for the progeny of the agents of new blood on the track and at the sales.